When the inspection is done in offline mode, and synced later, it doesn't update on another device OR
On the Issues tab, you might notice the numbers don't exactly match with the total issues on the dashboard/ sum of all blue boxes on left. If it occurs, do the following:
Go to the Units tab and wait till to complete the data for all floors. Return to Issue screen. In case, it consumes a lot of time or still doesn't show up.
Thus, to resolve this issue, you may perform the following task:
1. Logout and login to Tribe Home App
2. Under select a community, long Press on building name
3. Building data options-
a. Release Building Data
b. Reload Building Tags
4. Click on Release Building Data
5. A message will prompt- Are you sure? This will remove all data associated with this building
6. Click on Yes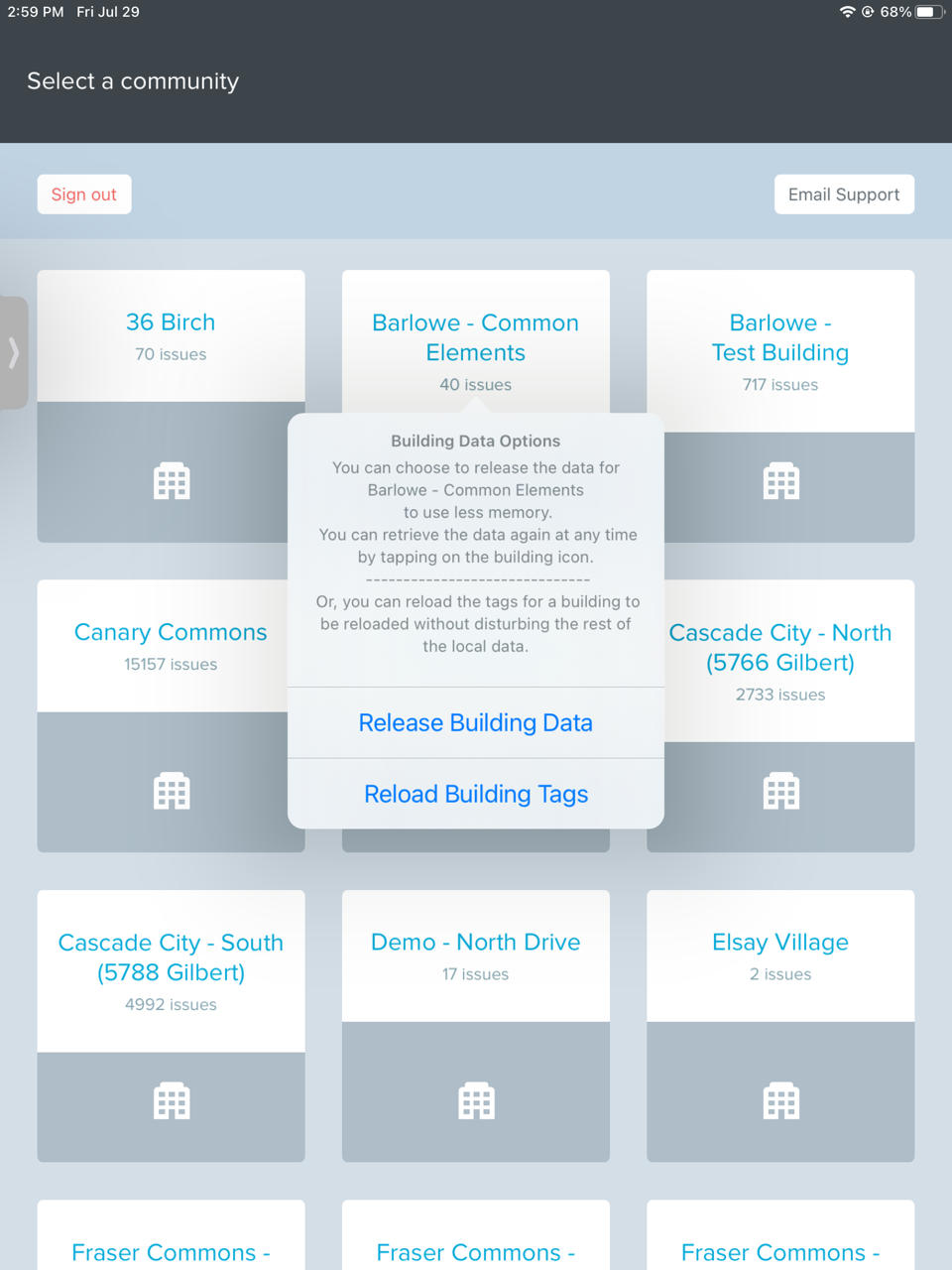 How to Reload Building Tags?
All tags which were created in offline mode might not have synced properly. In case you don't see them on another device, select this button, and you will be able to view the updated tags