Once the pre-delivery inspection is performed a signed report will be generated in PDF format. If you want to give access to specific recipients such as the owners of the unit, you can upload a copy to the unit documents so the owners can access the Tribe Home on demand.
1. Go to Units tab
2. Select the unit for which the inspection is performed
3. Under Inspection name after the report is completed you will notice that a PDF report has been is listed
4. Click on three dots and select "Copy to unit documents folder"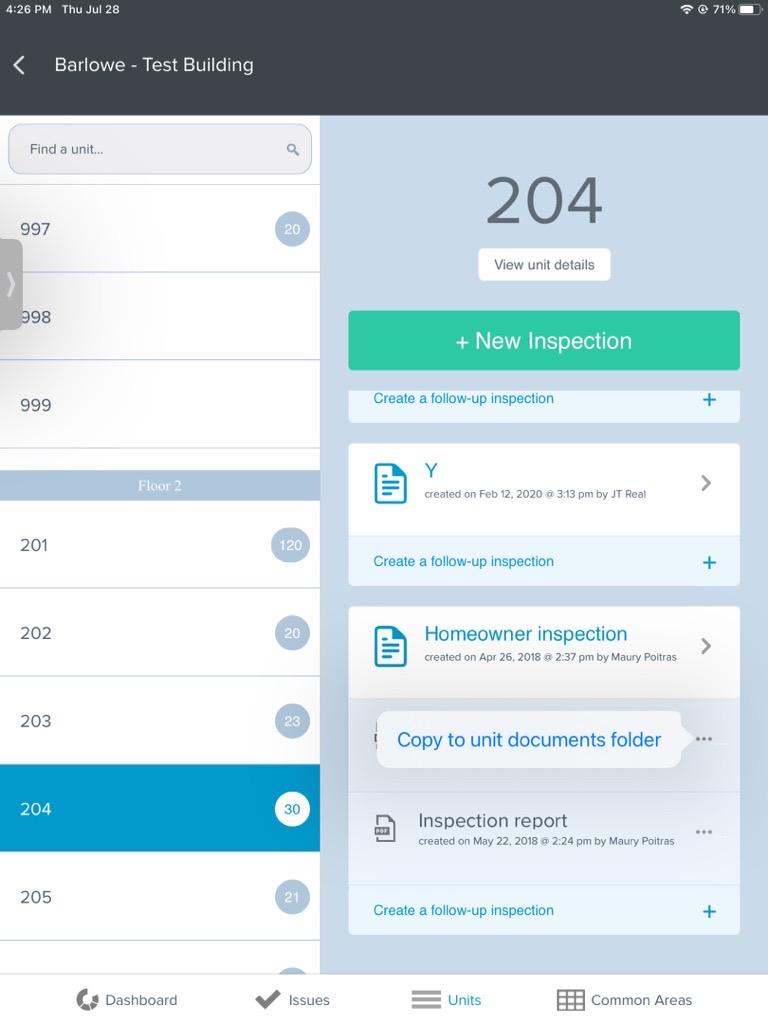 5. Click on + icon and create a folder. You may give access to everyone, owners and Admins only or Admins only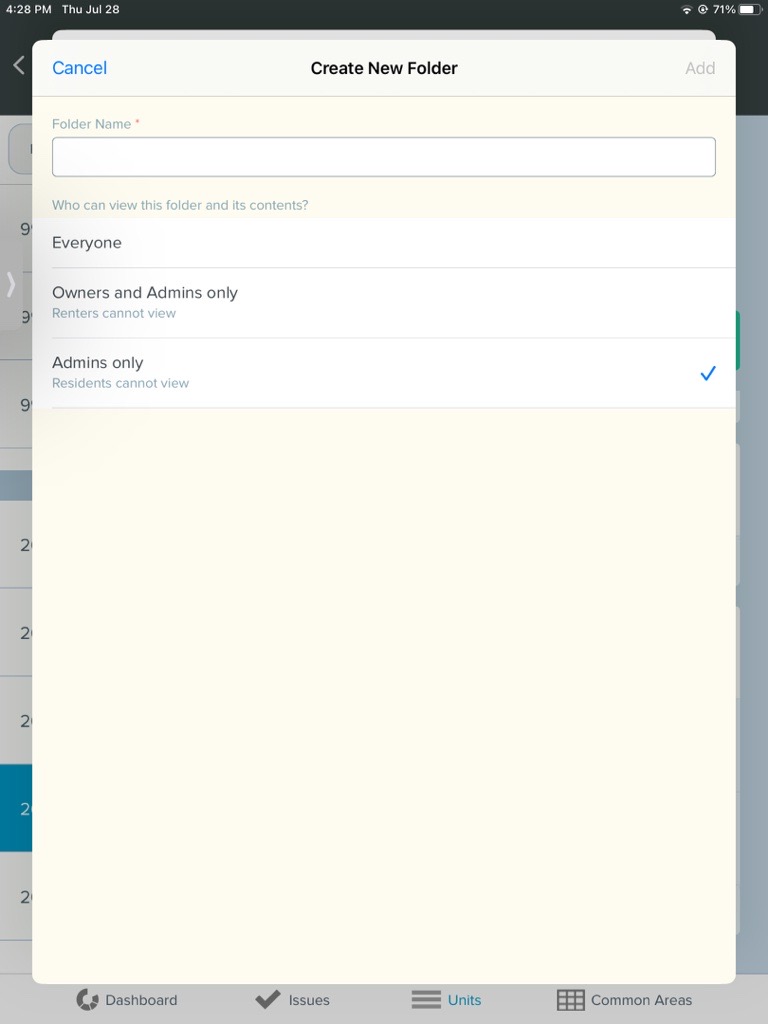 6. Now open the folder and click on the green button "Link Inspection Report to Folder "Report name"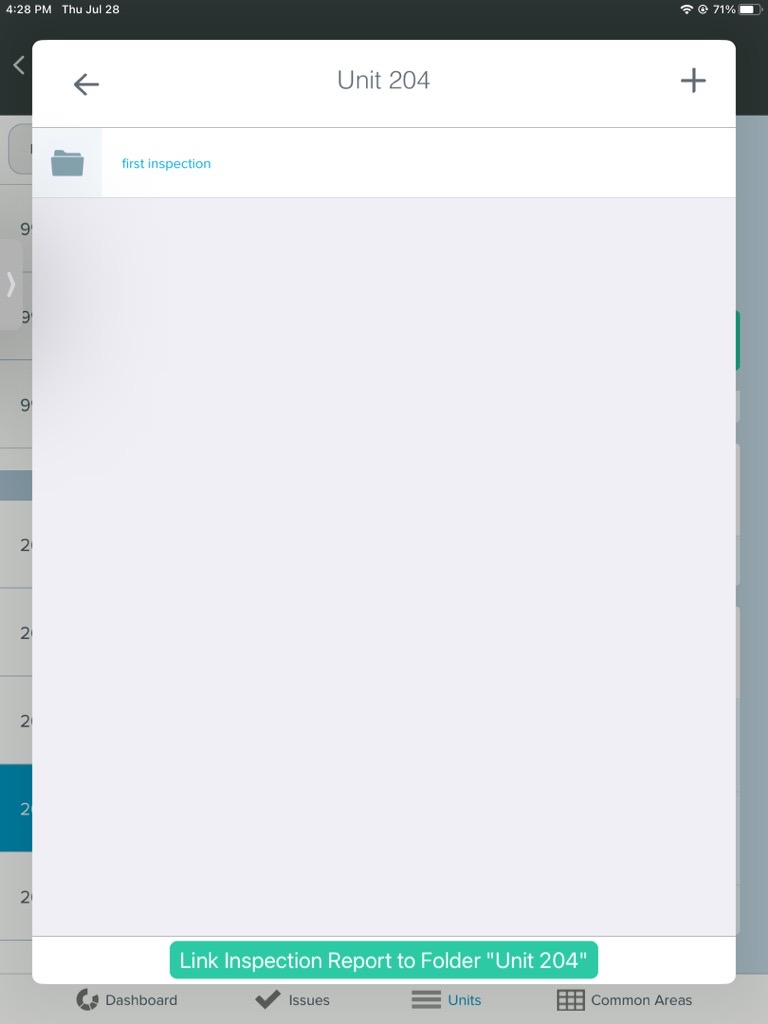 7. PDF report will be saved here