Show My Balance is a feature only available to Owners in select Tribe Communities. A one-time opt process is required prior to making payments. Please follow the steps below:
1) Log in to Tribe Home
2) Click on My Balance on the left menu bar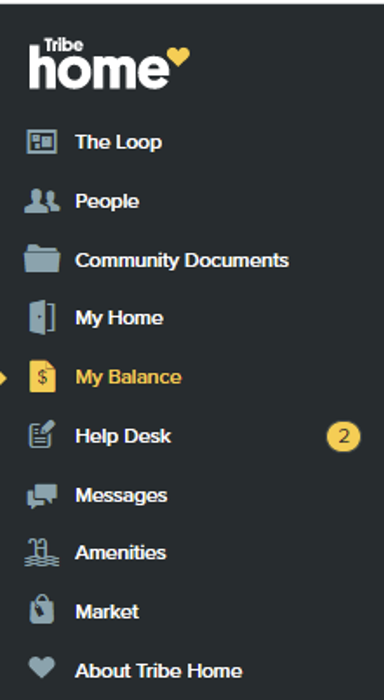 3) Press the Residential Balance button & then press Click Here to Opt-In button.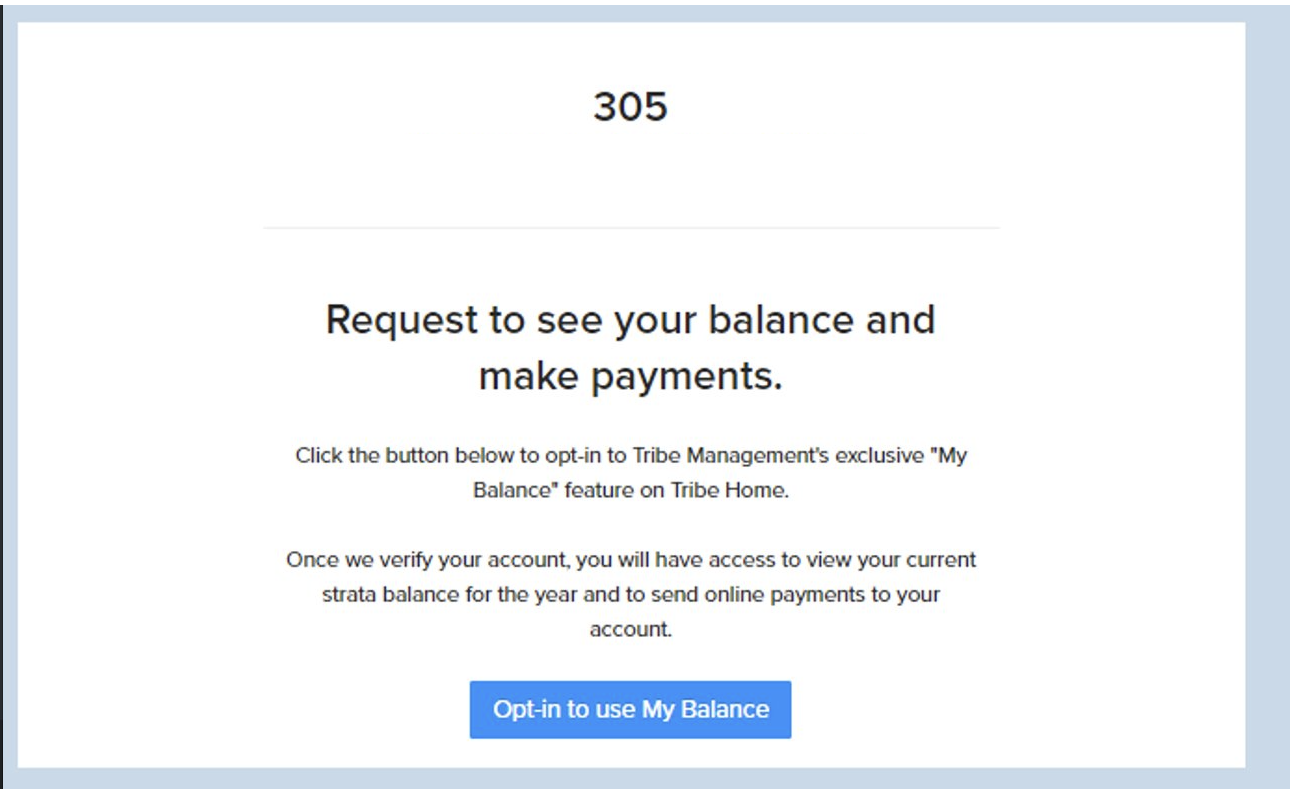 A request will be sent to our Community Support Services Team to set up your account. Please allow 1-3 business days for processing and an email confirmation will be sent to you via your email associated with your Tribe Home account.
To learn how to make a payment, click here.