Note this feature is not currently available in our iOS application but can be accessed on your mobile phone using browser on your phone at https://app.tribehome.com/
When a new vote is created, all registered council members will receive an email notification letting them know. You can click link in email notification to go to Tribe Home and place your vote.
Note that all voting is done in Council dashboard section, council members can access all closed and open votes by clicking Council dashboard in the left menu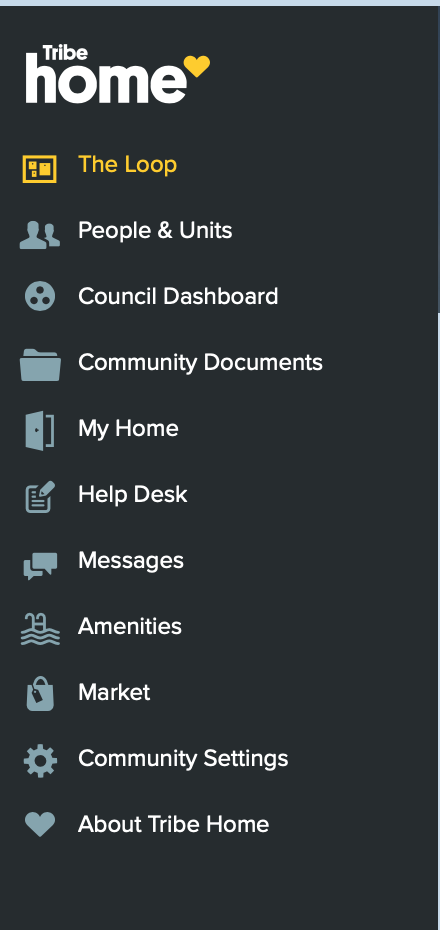 When you click on Council Dashboard, you will see all open votes. It will indicate the title and how much time is remaining in the allocated time to vote on that issue.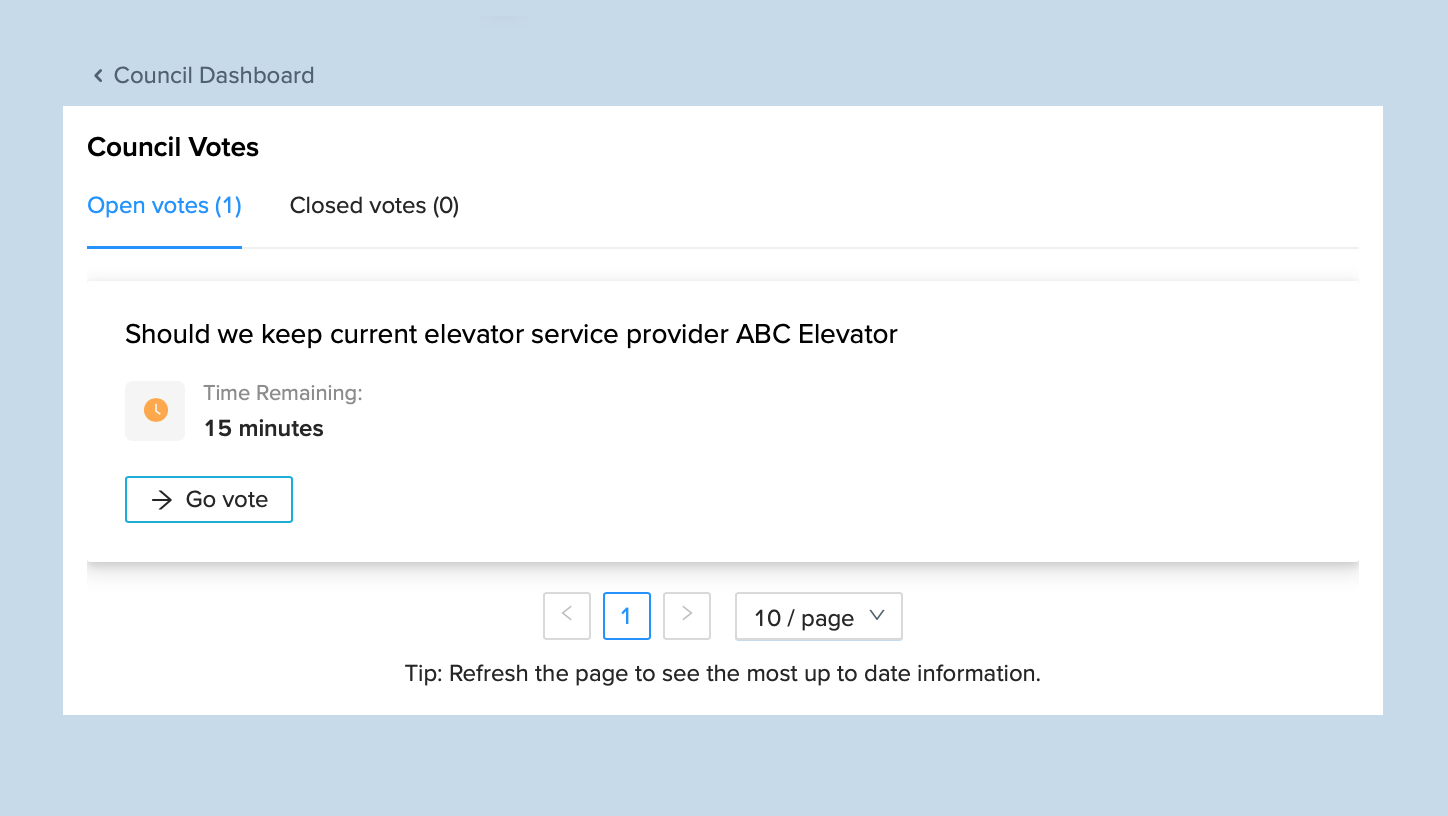 Click on Go Vote to see full details of vote.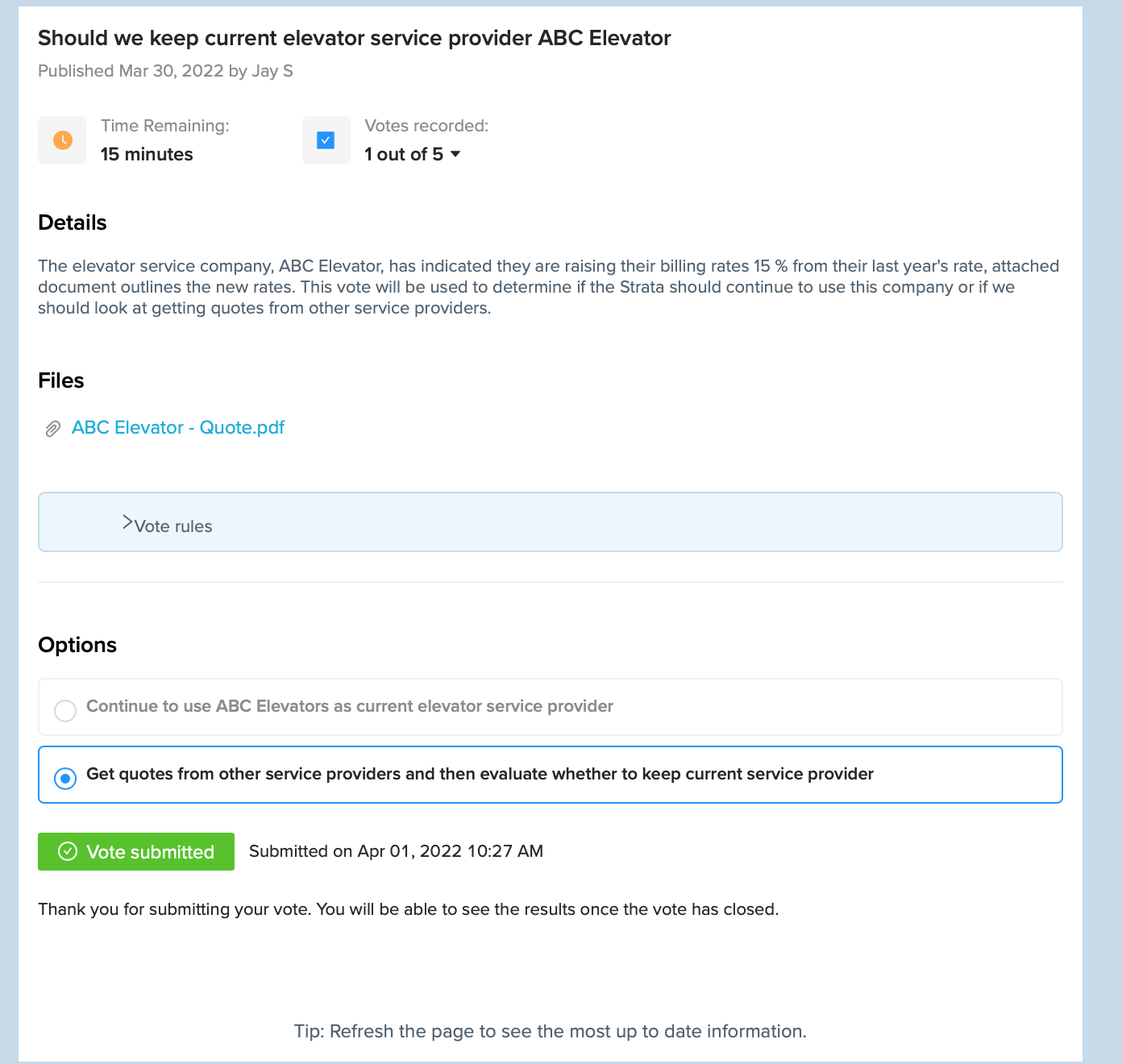 You will see the following information on vote details page:
(1) Count of the total votes that have been placed, note that it will not indicate what option each vote chose until the vote is closed.
(2) The details of vote and any relevant files associated to vote
(3) The rules of vote can be seen by clicking on the vote rules shown in blue, this will expand the vote rules section and indicate all the rules of the vote.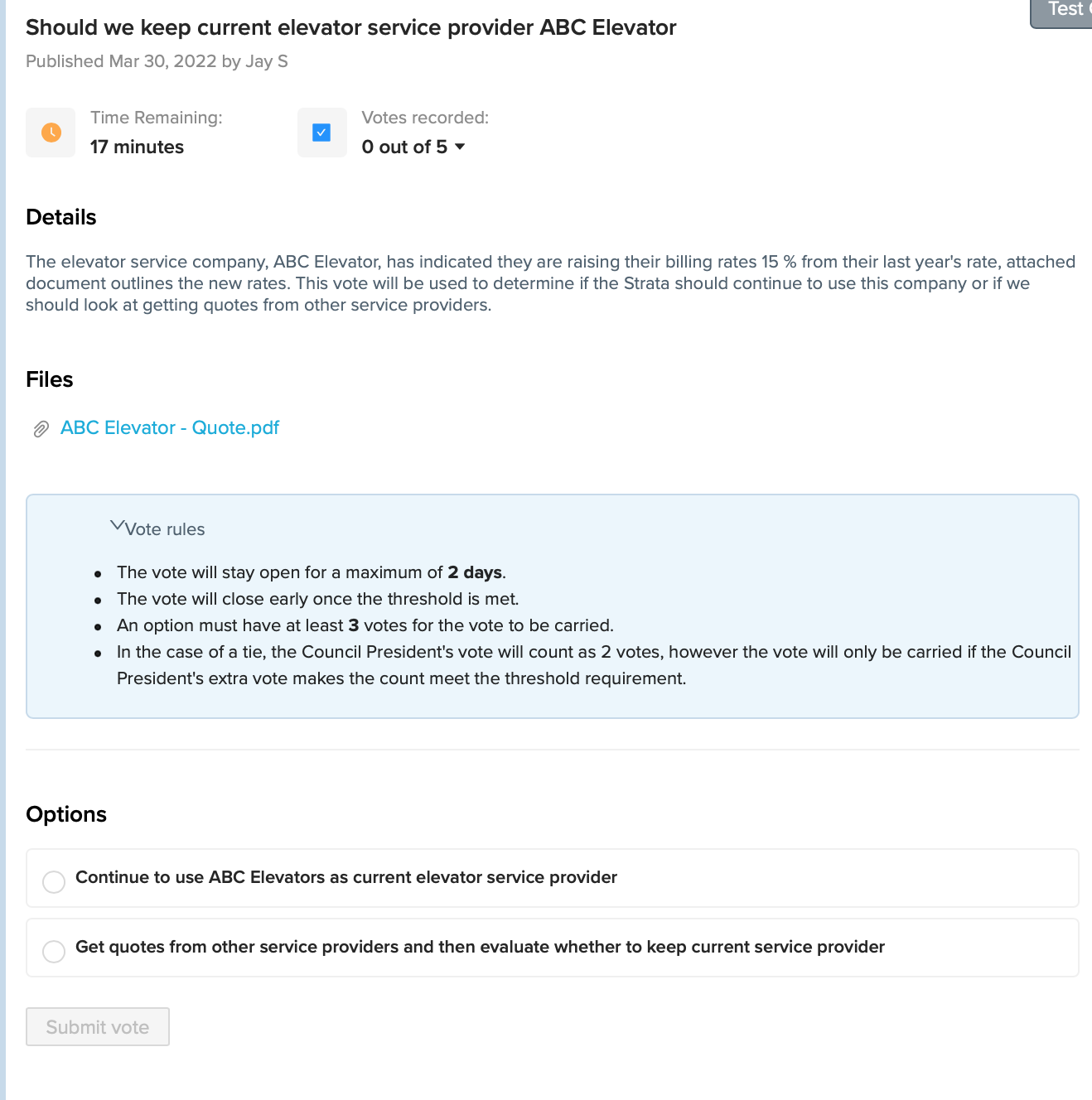 (4) All voting options are listed and can be selected by pressing button beside the option you want to select. Click Submit Vote to make your vote. Note that your vote cannot be changed after the vote is placed so it is important to double check that you have selected the right option.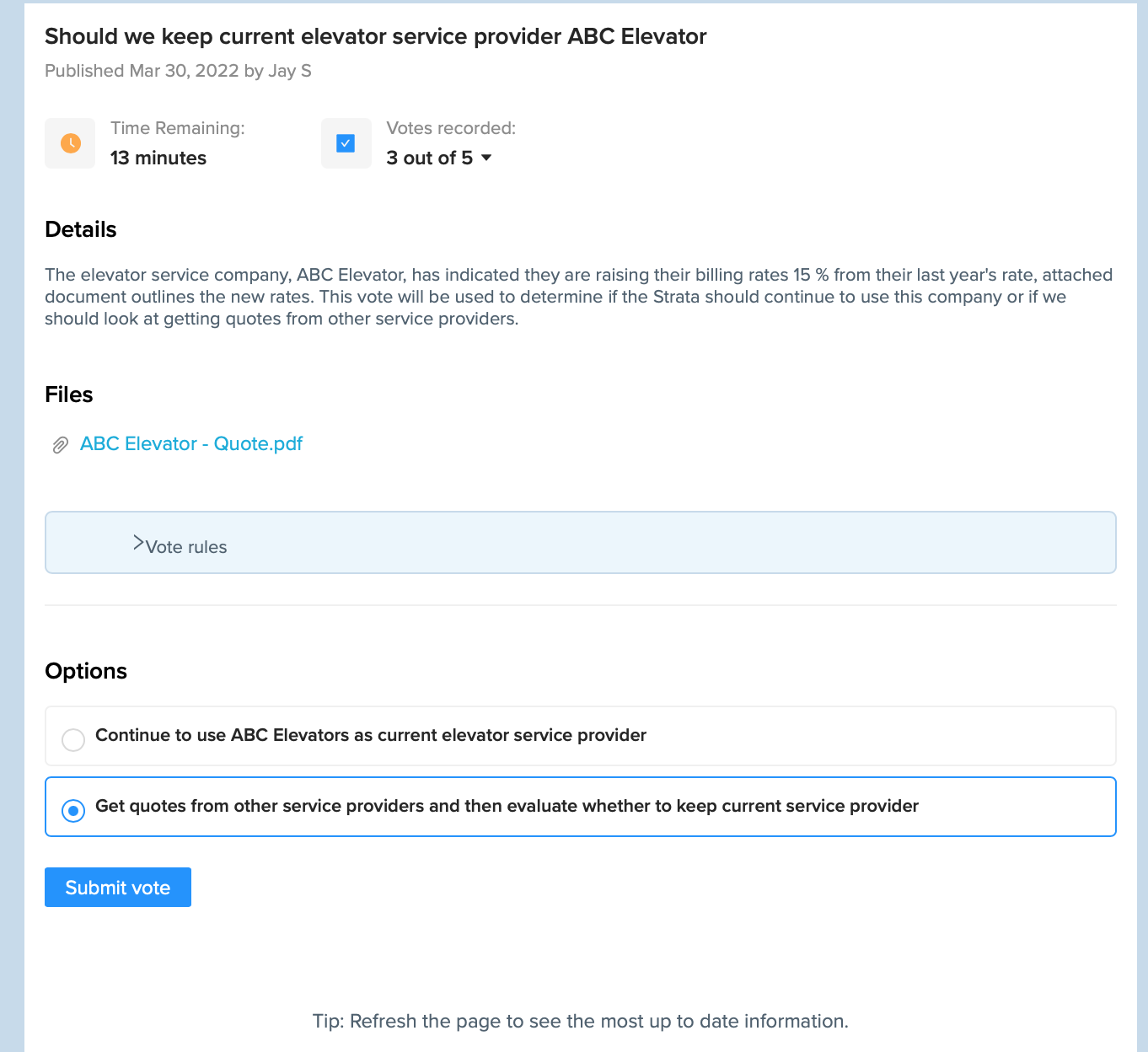 Once the vote has closed, either if the required threshold has been met or the allocated time for the vote has passed, you can view the results of closed votes by clicking on the Closed votes header in Council Dashboard.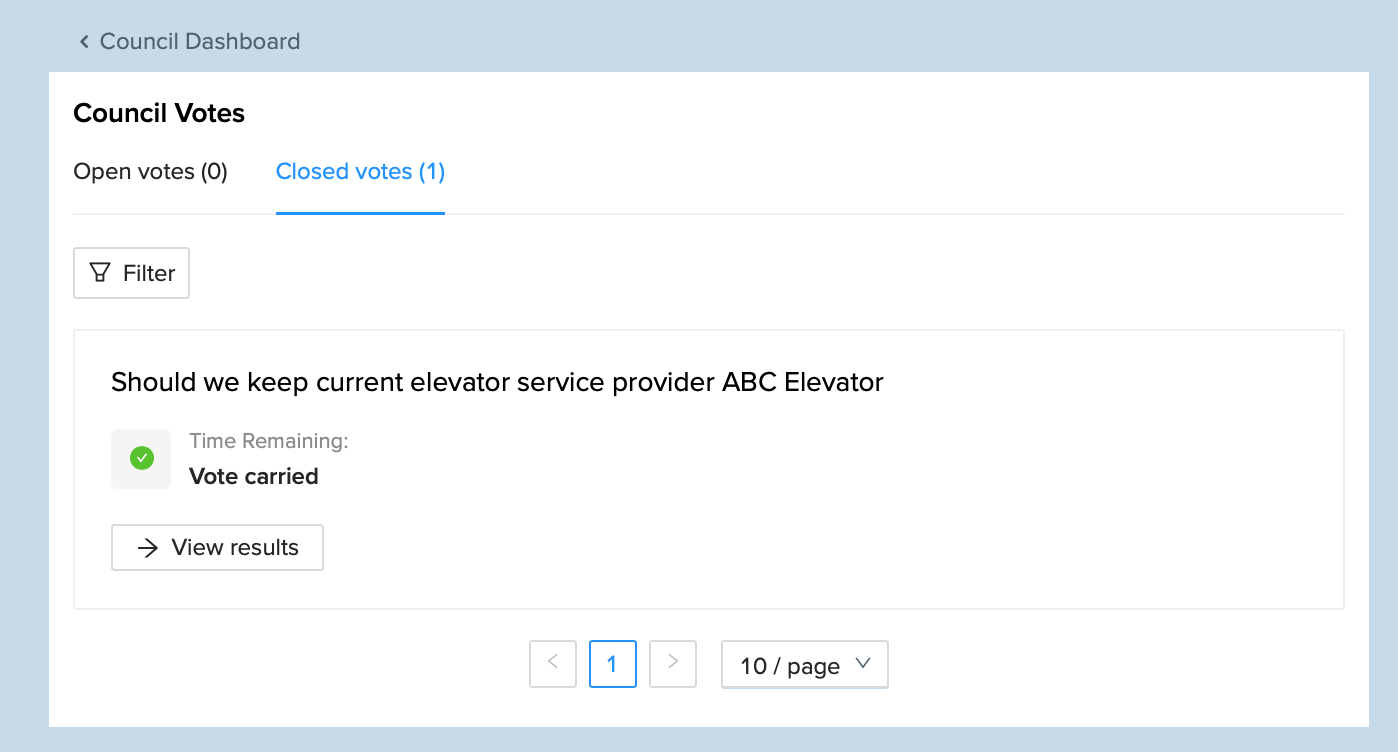 Click on View Results to see full details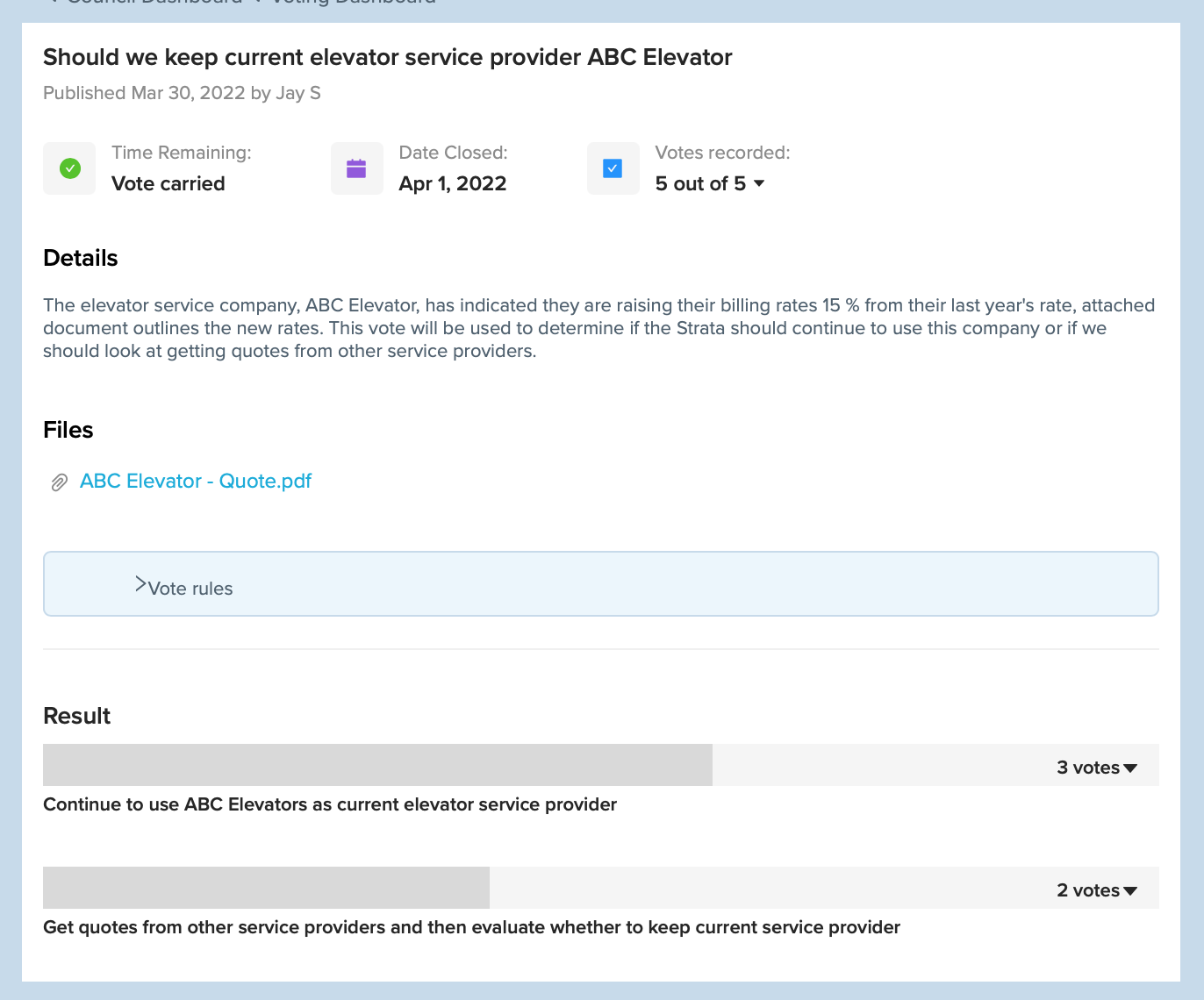 Note that after a vote is complete, a copy of the vote results will also be emailed with an attached PDF to each council member and the community manager who created the vote. A copy of the PDF will also be stored in community documents in folder called Council Voting Results