Administrator's must review and approve all name full name change requests for Tribe Home accounts, this ensure that the community's records are updated accordingly when incorrect or out of date names are listed on accounts. The assignee(s) of the ticket will be notified by email when request is made, an administrator can review submissions for a resident's full name update by visiting the Help Desk.
The tickets will be titled Update Full Name
Select the ticket to review
If the appropriate documentation has been attached, click Approved. The resident's name will automatically update on their profile and the ticket will closed and archived.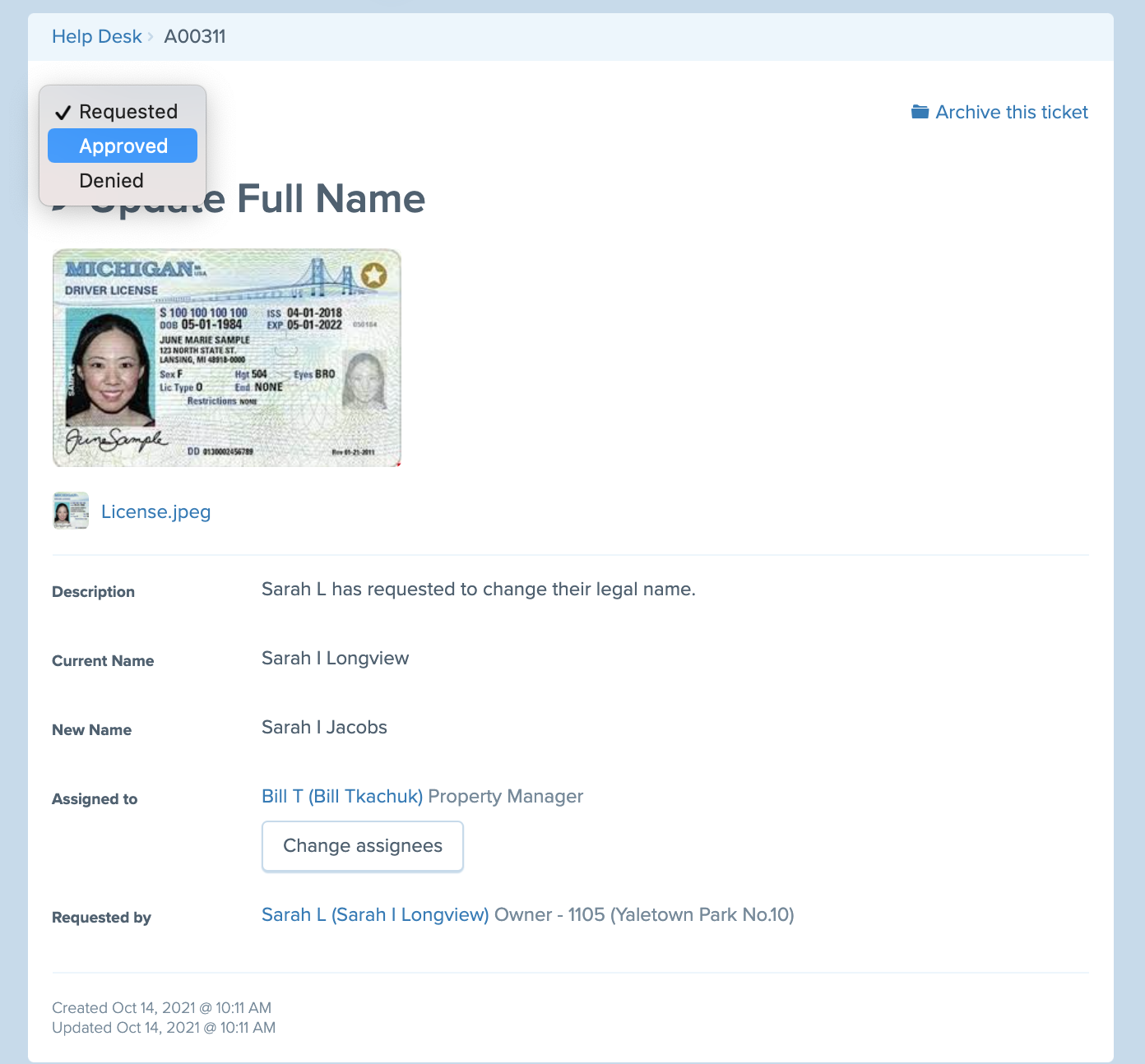 If further information is required before approval, the administrator can choose to add a reply within the ticket.

The requestor will receive a notification of the reply and can respond accordingly.
Once the ticket has been approved or denied, the action cannot be undone. A new request will have to be submitted if the ticket is denied.