Tapping Generate inspection Report will load the Pre Delivery Inspection Report
Check each space as inspected by pressing on the white box for each space. Once done, the background colour will change from grey to green.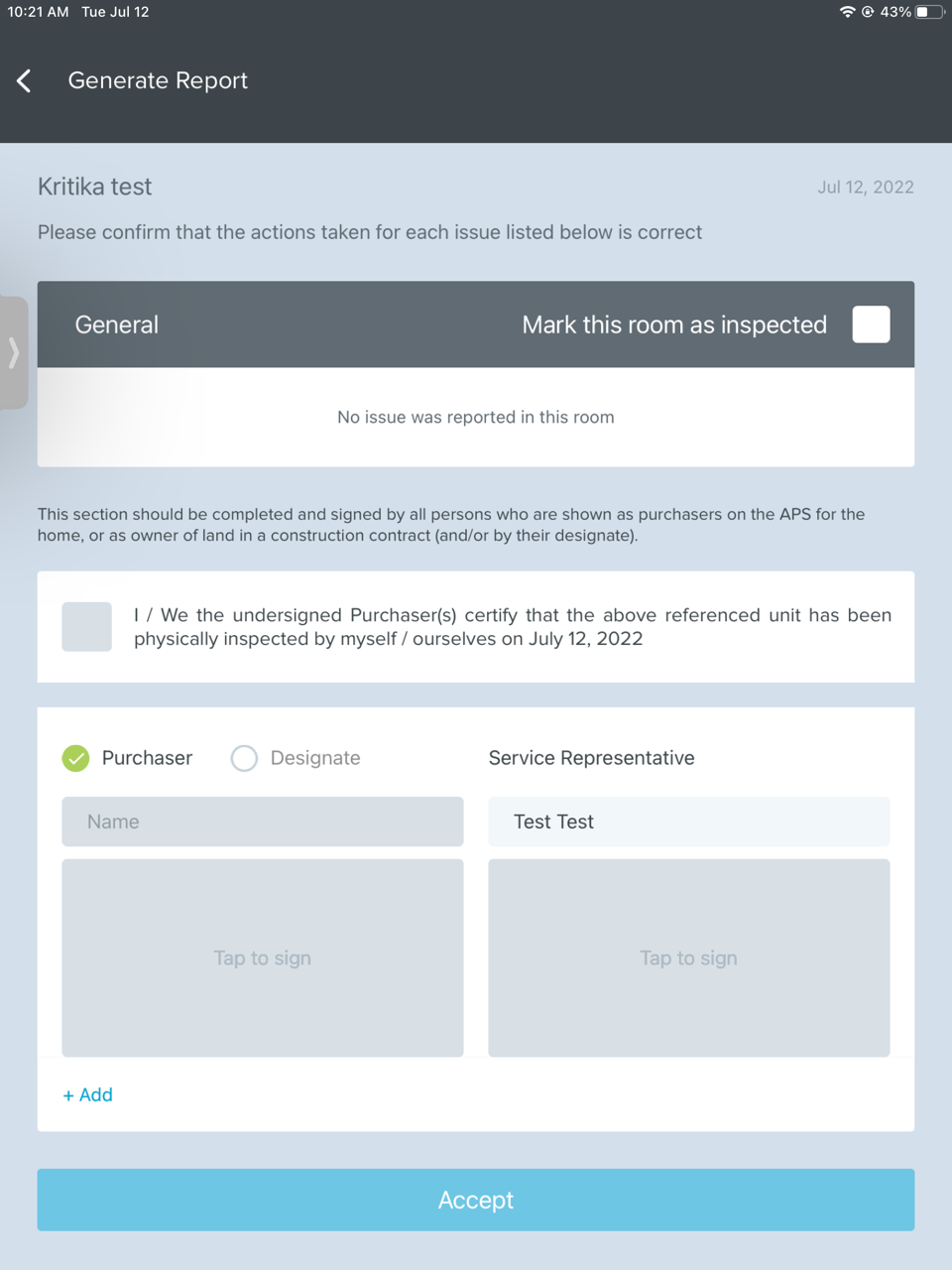 Type in the Homeowner's name and then sign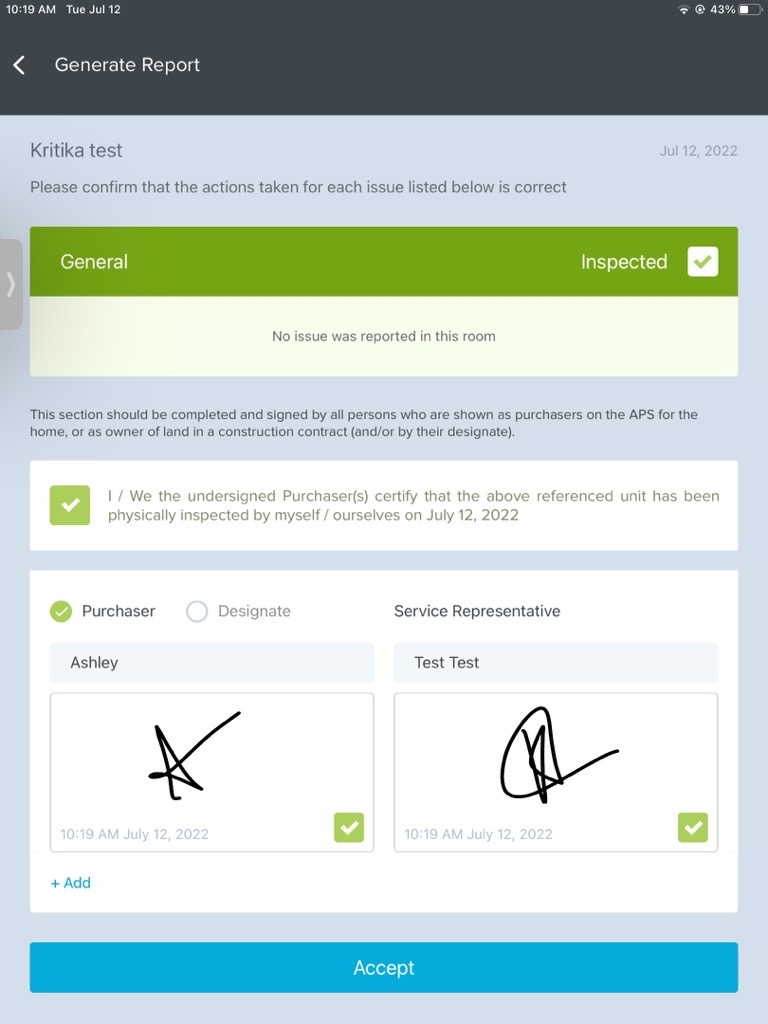 Need to add another signature? Tap the + Add at the bottom of the screen.
Please Note: The Accept button will remain inactive until all the rooms have been checked off, the Purchaser & Service Representative have signed and the certification checkbox above the signatures have been tapped.
Once all the steps have been completed the Accept button will appear:
Tap on Accept and the signed PDF report will generate and be displayed on the screen.
Tap the share button in the top right corner
A menu will appear offering document sharing options [AirDrop to another Mac device, Email, or Print]