If the Developer/Builder has partnered with Tribe Home to offer the Warranty Form, you have the ability to submit service requests directly through Tribe Home.
To submit a post occupancy service request, please complete the steps below:
Visit

https://app.tribehome.com or log into the Tribe Home app on your iOS device.
Click on Help Desk in the left side bar: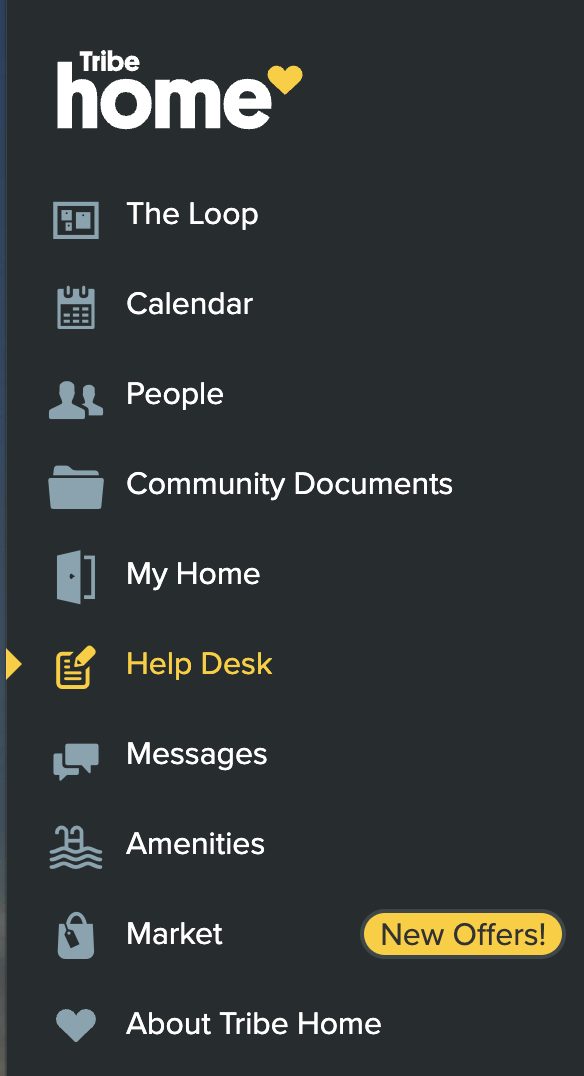 3. Click on the Request help button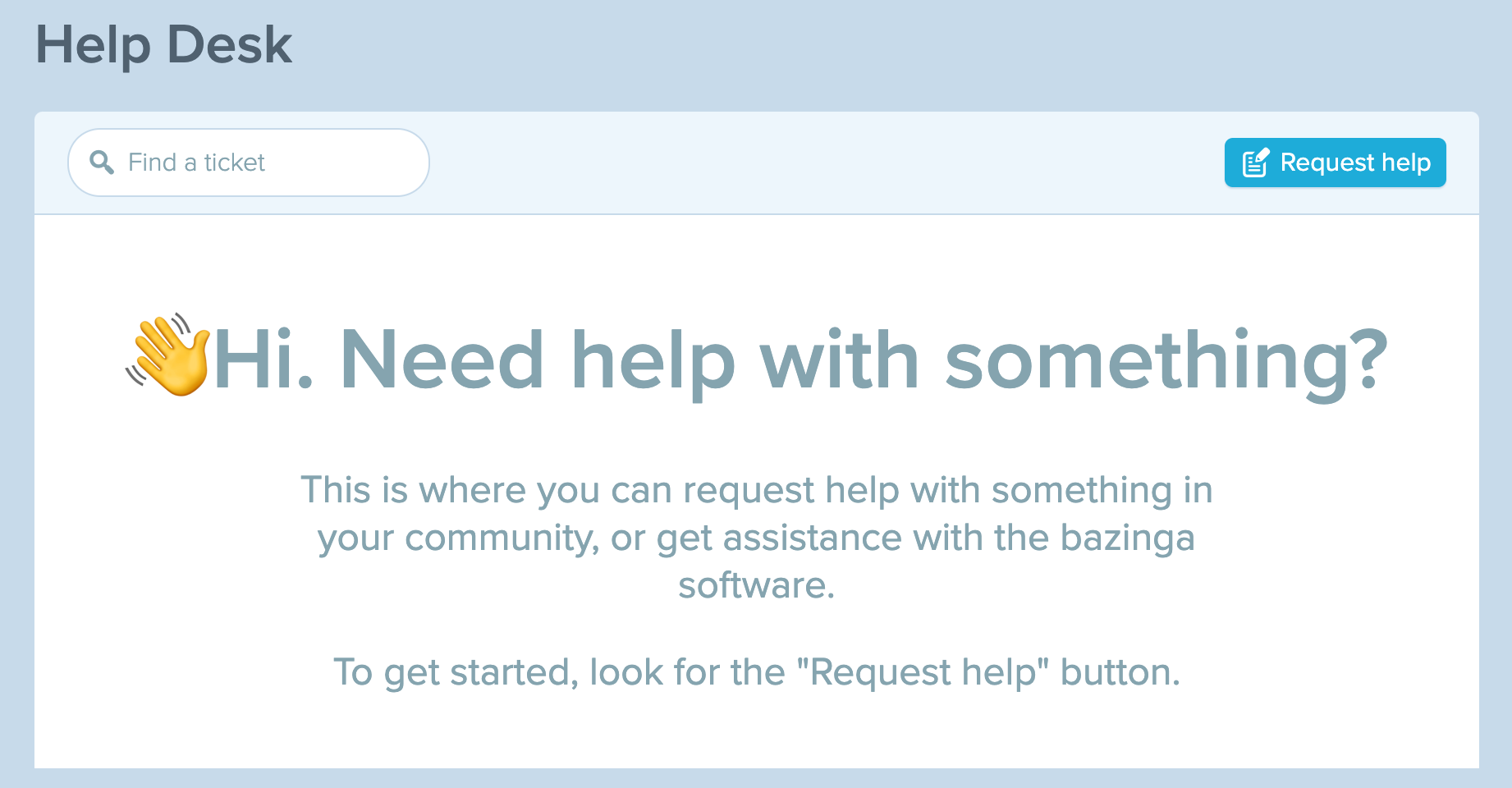 4. Click on the Warranty Submission menu option. [Note that name of the form may differ from the sample but it will be clearly indicated by a green wrench icon as shown below]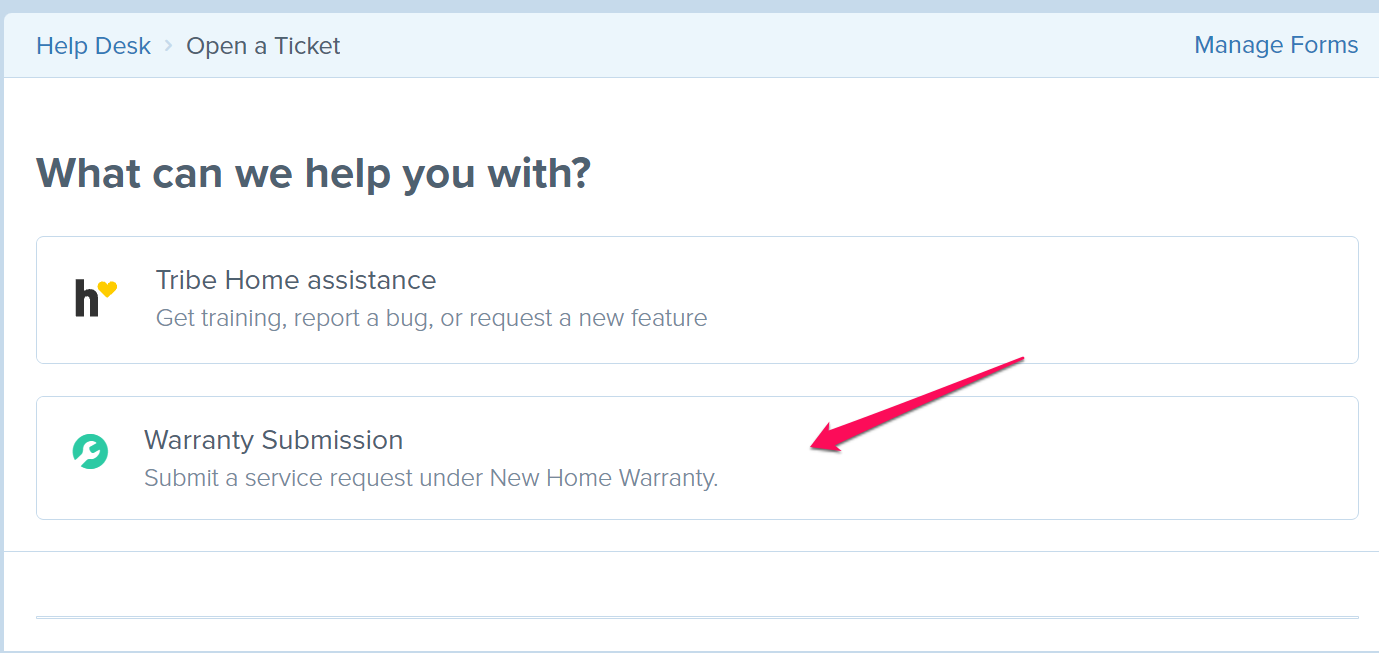 5. Select the space in your home that the issue is located in: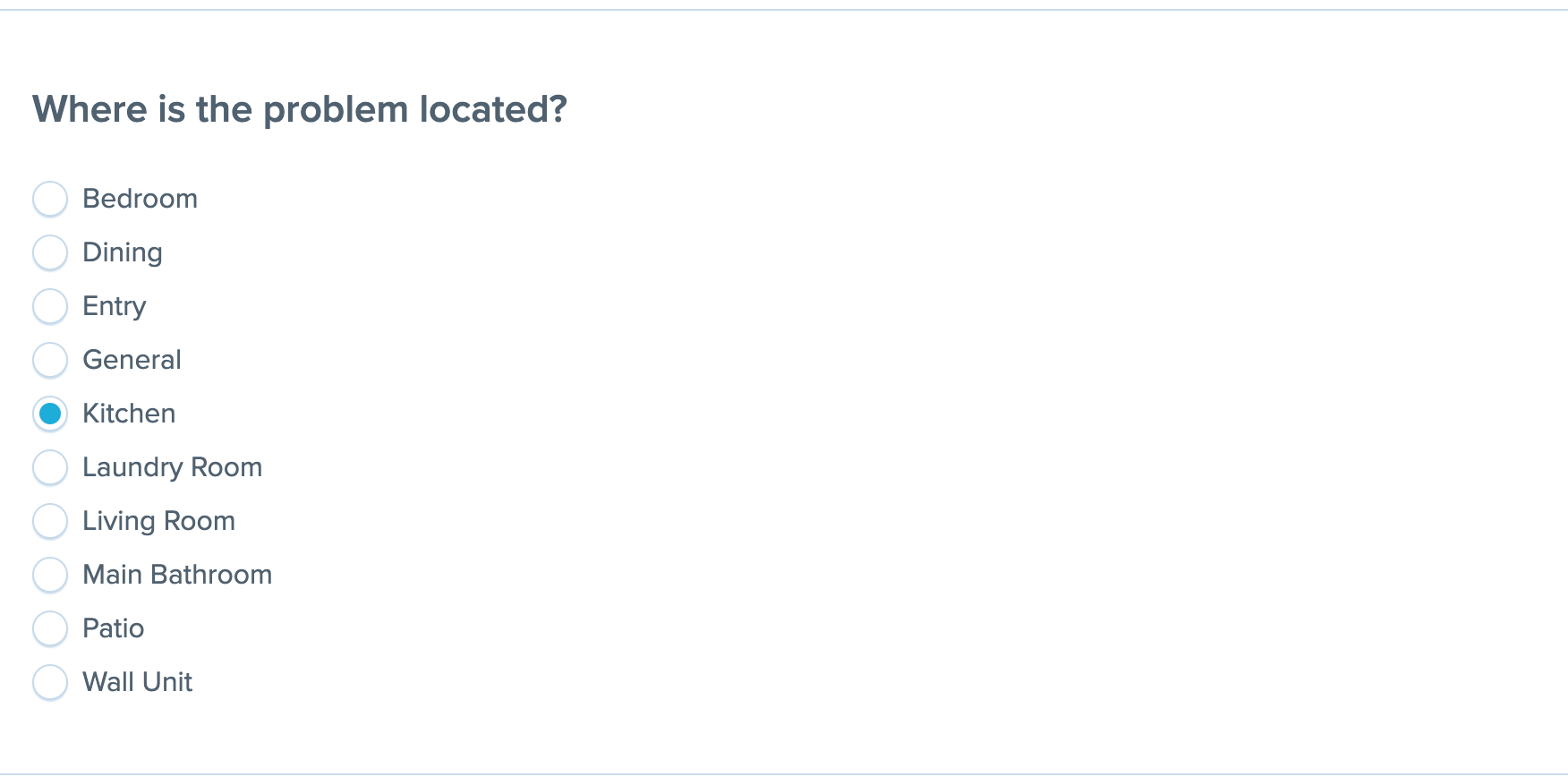 6. Fill in the form and attach pictures, if necessary.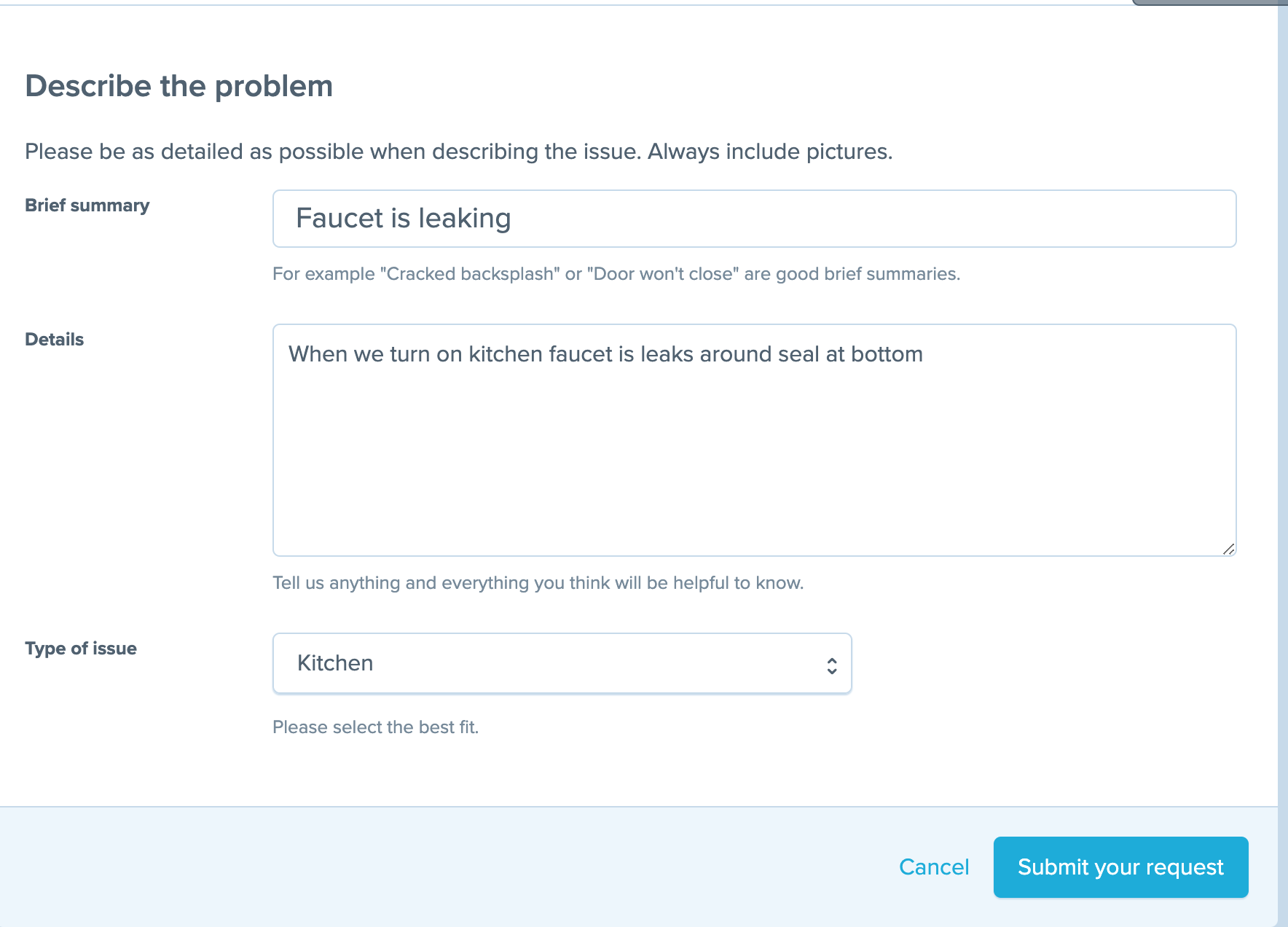 7. Click the Submit your request button.
Once submitted, you can either view your ticket details or submit another issue

NOTE: Your request will be shown in the Help Desk as a ticket. The message thread can be used to communicate with your developer/builder about the issue.

​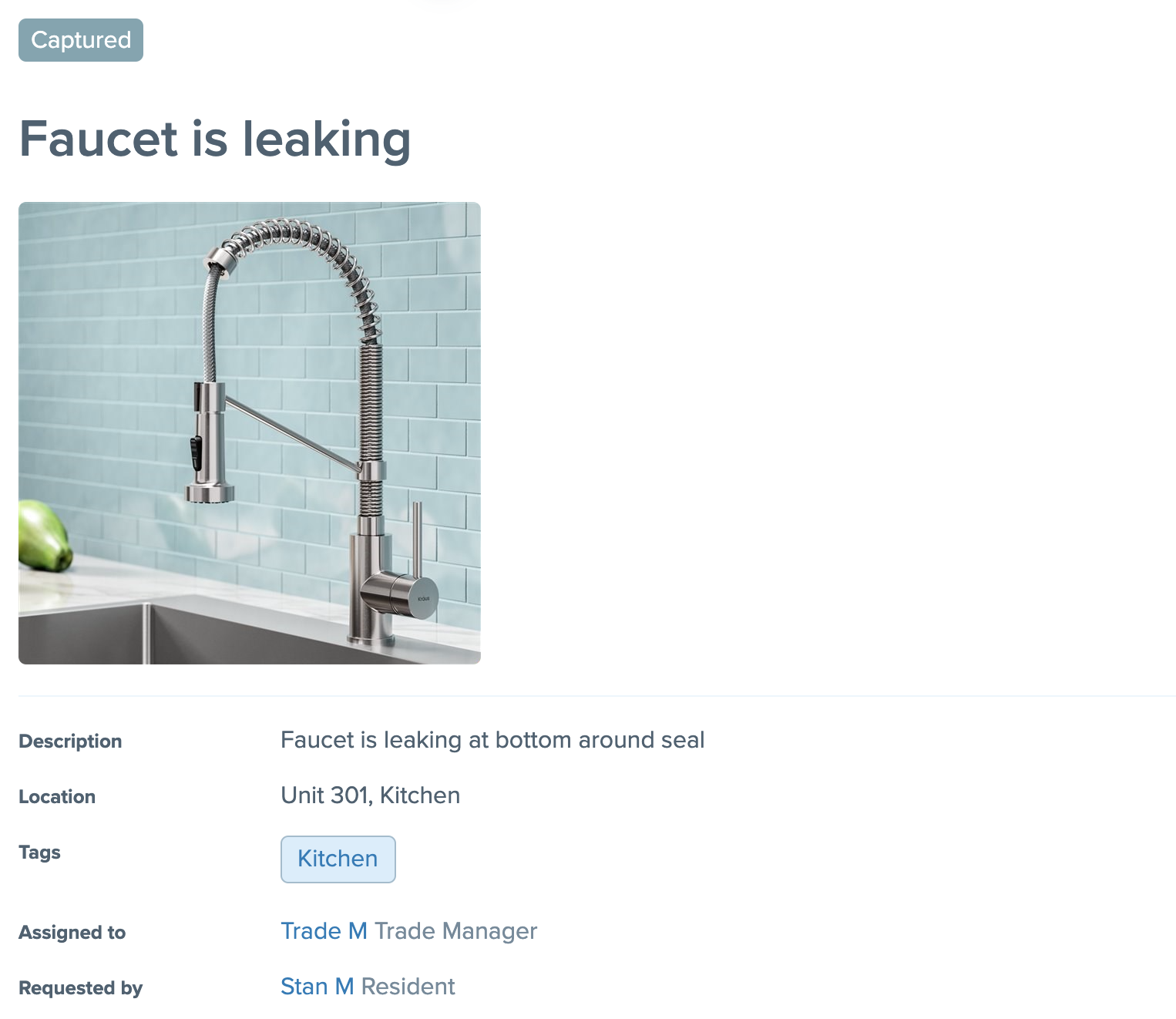 When the Developer/Builder replies to your ticket, you will receive a communication via email asking you to log into Tribe Home to view the ticket.
Note: If the Warrant Submission Form is not visible in Help Desk
This feature is not available to Tenants, please escalate any warranty related issue to your Landlord who can submit the request on your behalf
Your Developer/Builder may not offer this feature to owners.
The Support Team cannot answer or escalate any building/unit related questions or issues, please contact your Developer/Builder/Property Manager directly.
Feel free to reach out to the Support Team with any questions about the features in Tribe Home at support@tribehome.com