Residents who have not yet been sent an invitation to join Tribe Home can submit a request to join their Tribe Home community by visiting https://app.tribehome.com/find-my-community.
When a request to join is received a Join Tribe Home ticket is created in the Help Desk section and a Help Desk ticket is created and assigned to the assigned Community Administrator. An email notification will also be sent to the assignee to inform them there is a request pending.
To view all pending Join Tribe Home requests in your community:
1. Click on Help Desk in the left side bar and review the list of Help Desk tickets. If more than 10 tickets appear, you can use the search feature by inputting Join Tribe Home

2. Click on the Join Tribe Home ticket to review the request.

3. Details of the ticket will appear: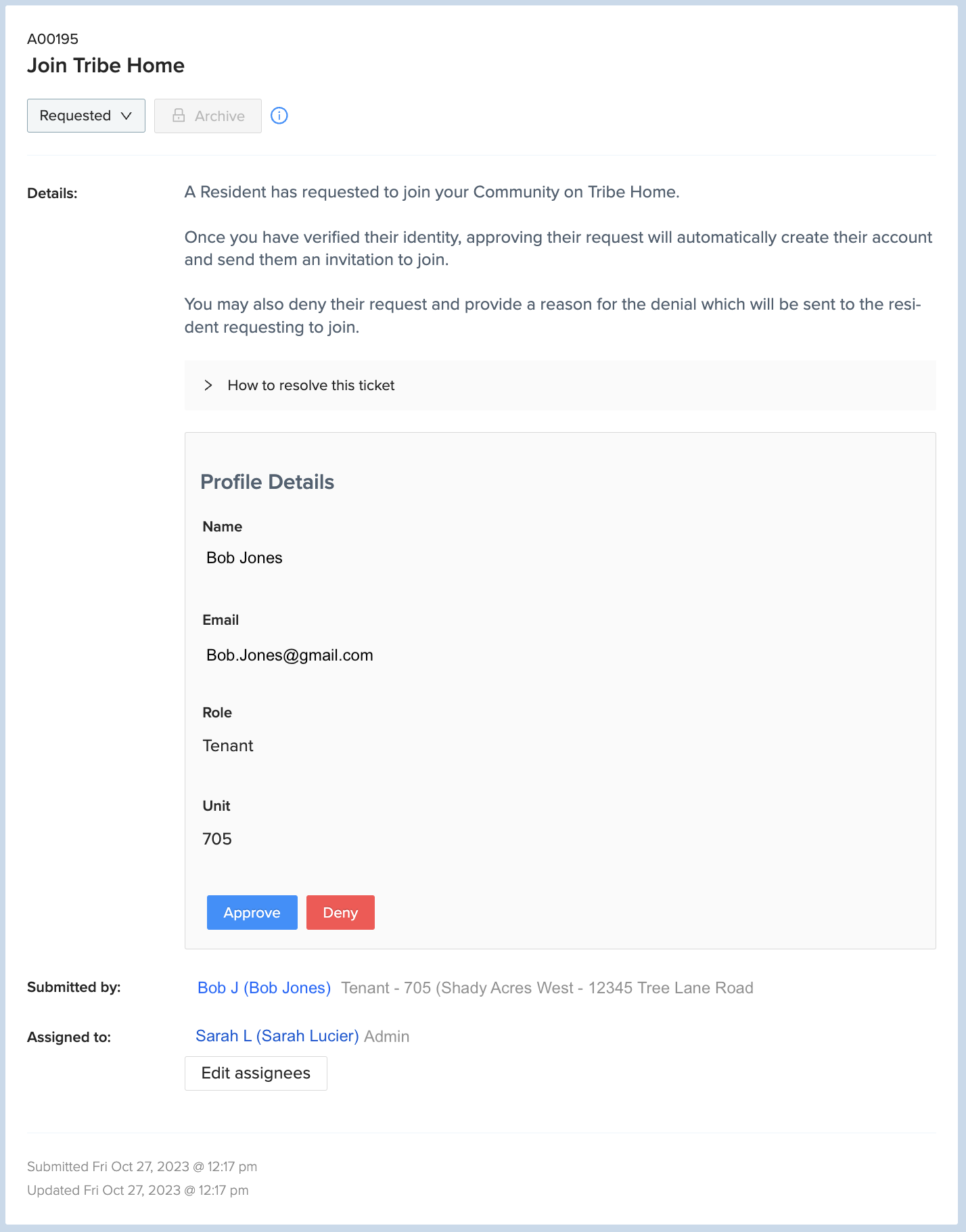 When you have verified the resident, you can approve the request by clicking on the blue Approve button.
If the requestor cannot be confirmed as a resident of the building, you can deny the request by clicking the Deny button. An email from Tribe Home will be sent to the requestor to inform them their request to join the Tribe Home community was denied. A reason for the decline is not provided.
Managing Assignees of the Request to join the ticket
Note: the default Participants are Community Administrators who are assigned to processing Join Requests.
Important: As the Requestor is not yet a registered member of the community, they cannot see this ticket, nor can they see any information added to it in the Comment section: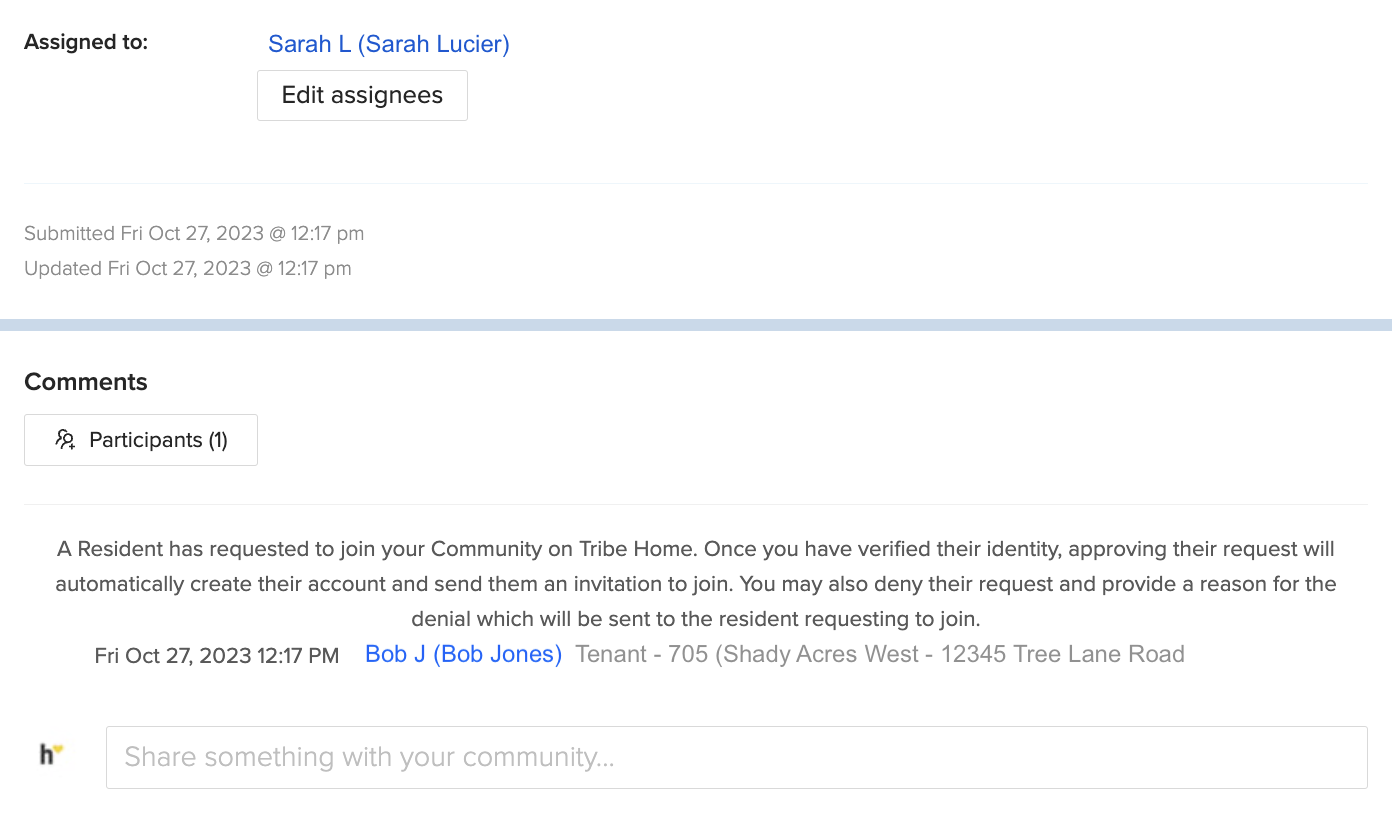 If you wish to replace or add an Assignee, you can do this by clicking on the Participants button under Comments:
The following pop up box will display. click on the blue Add participants button: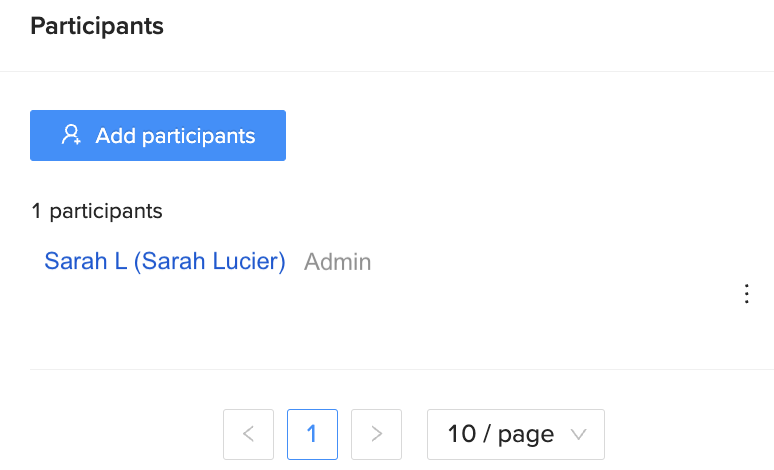 Enter the name(s) of the registered Community Administrator(s):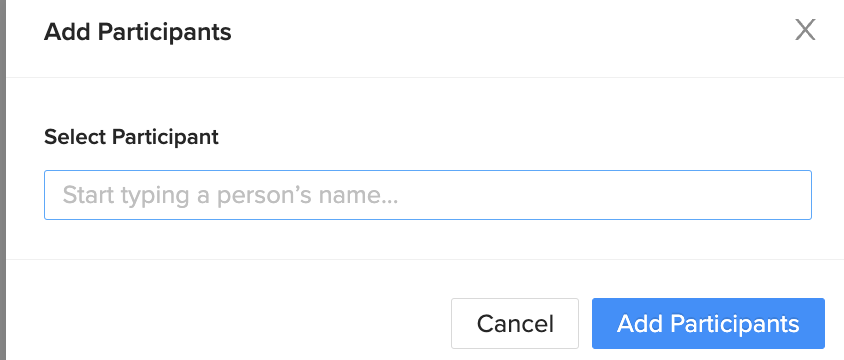 Click Add Participants when done.
The Community Administrators will be added to the Help Desk ticket and they will be notified by email that