Residents can easily search, locate and request to join your Tribe Home community by going to https://app.tribehome.com/find-my-community.
When a request to join is received a Join Tribe Home ticket is created in the Help Desk section and an email is sent to the assigned administrator(s) to let them know about the request.
In order to see all the pending Join Tribe Home requests in your community click on Help Desk in the left menu and type in 'Join Tribe Home' in Search Bar

Click on any ticket to be taken to the ticket detail page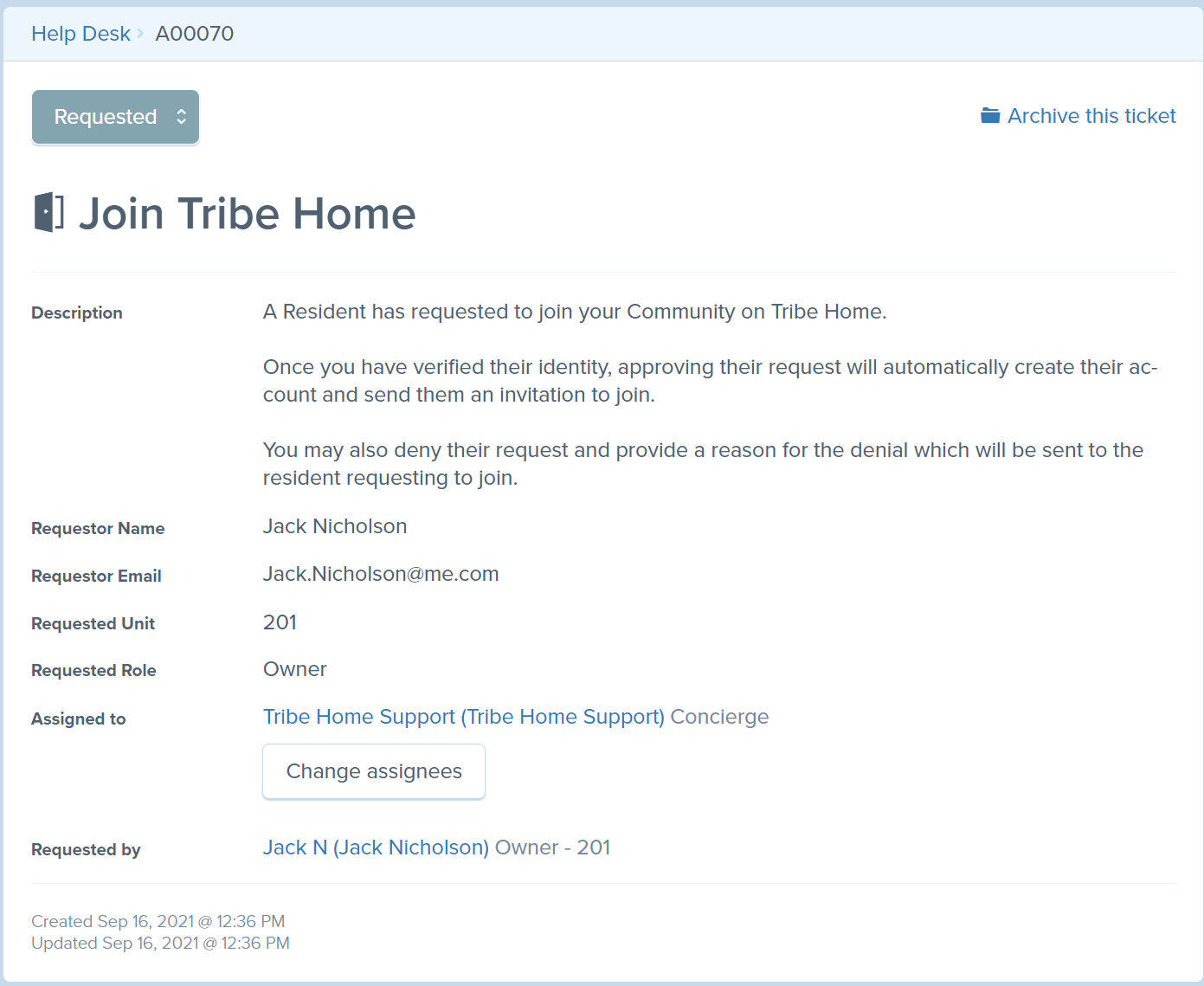 The Join Tribe Home ticket contains the following information:
The name of the person who created the request
The email of the person who created the request
The unit that the person lives in (or is going to be living in)
Their role i.e whether they are an owner, tenant, or occupant of the unit
When you are ready, you can change the status of the ticket to Approved and an email invitation will automatically be sent to the email provided by the resident.
If the status is changed to Denied an email will be sent letting the requestor know that their request was denied.
As the requestor does not have a registered account yet, you cannot send them a message through Tribe Home. If you would like to contact the person who made the request before you Approve or Deny their request you will need to copy their email address and send them an email to request more information.
Managing Assignees of the Request to join the ticket
Follow the steps below, if you would like to add/remove/change the Assignee for the Request to Join ticket. Keeping your assignee(s) up to date will ensure the appropriate people are getting notified by email when a new Request to join is made.
(1) Click on Help Desk in the left menu
(2) Click on the Manage forms button

(3) Click the Join Tribe Home! ticket is shown in the list: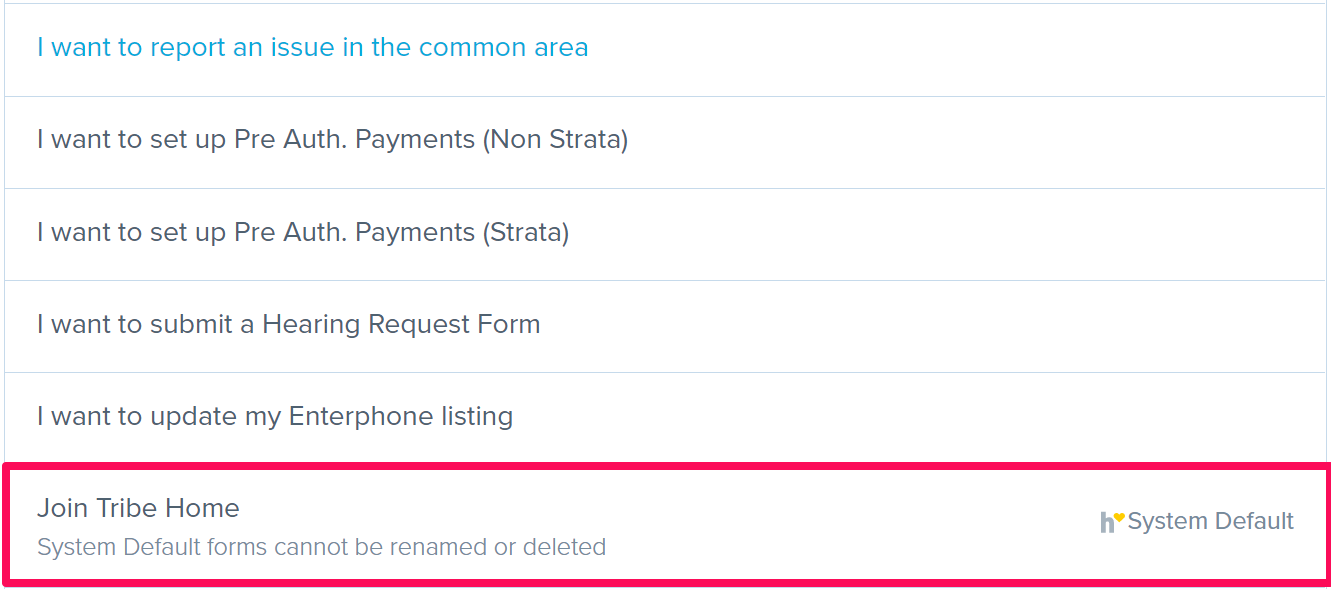 (4) Click the 'x' shown beside the person's name to remove an assignee or type in the name of the person you would like to add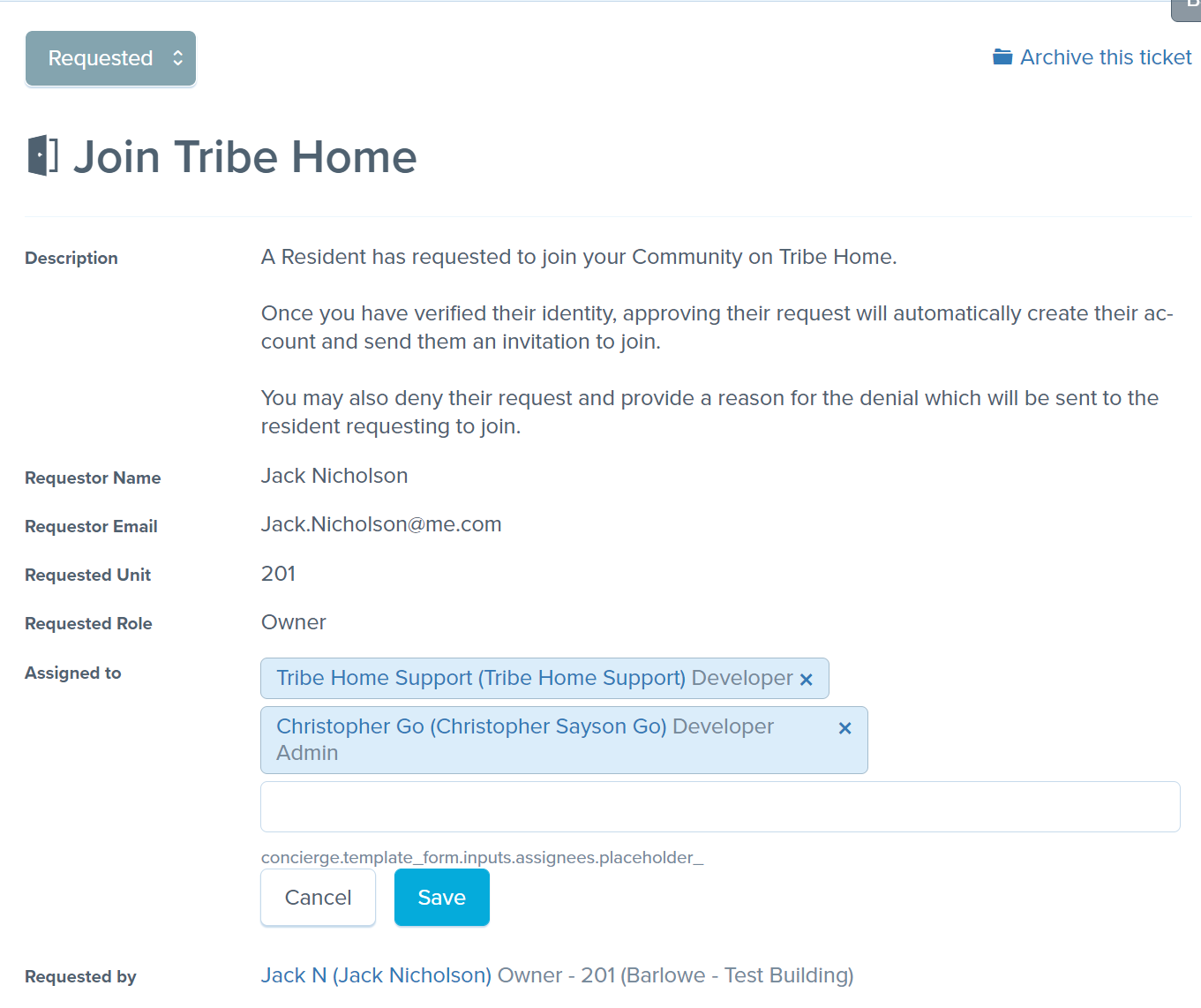 (5) Click the Save button when done