Note: this cannot be done using the iOS app and has to be done using a browser (i.e Safari, Chrome, Firefox. Edge, etc.)
Tenants and Occupants of your unit can also register on the Tribe Home platform so they're kept in the loop of what's going on in the community.
An owner of a unit can request to add their tenant via the My Home section.
To start, click My Home in the left navigation panel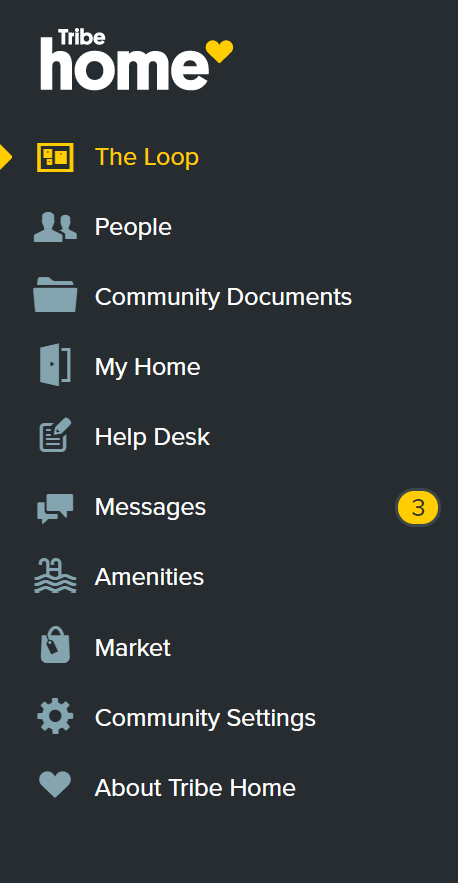 Next, click Request to add a person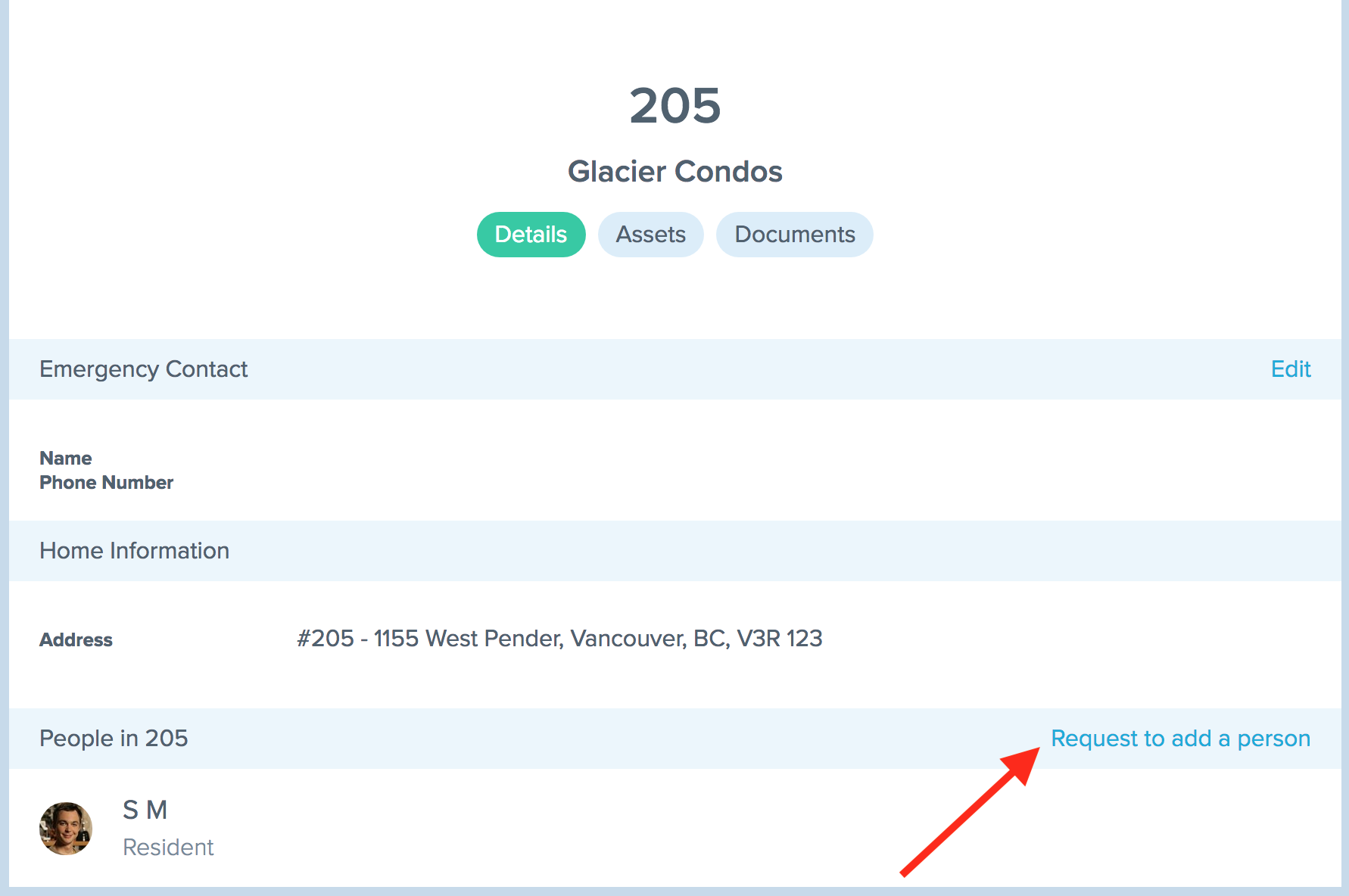 Fill out your tenant or occupant's name, and email, and select their role (tenant or occupant)
Once complete, click Add This Person.
An official Join Tribe Home request will be sent to the community administrator assigned to approve or deny the request.
Once approved, your tenant or occupant will receive an invitation to their email address to join your Tribe Home community and set up their account.