The Help Desk section is where Admin users can manage requests from residents (Submit a Help Desk) for common inquiries like replacement keys, unit renovations and requests to join your Tribe Home.
In order for residents to submit a ticket each Help Desk ticket must be assigned to an administrator (or administrators) within your community. If a ticket is not assigned to any administrators then residents will be able to view the form but will not be able to submit a ticket.
Whenever a ticket is submitted, the assigned person(s) will receive a notification and can easily approve or deny it.

To get started, click on Help Desk in on the left navigation panel.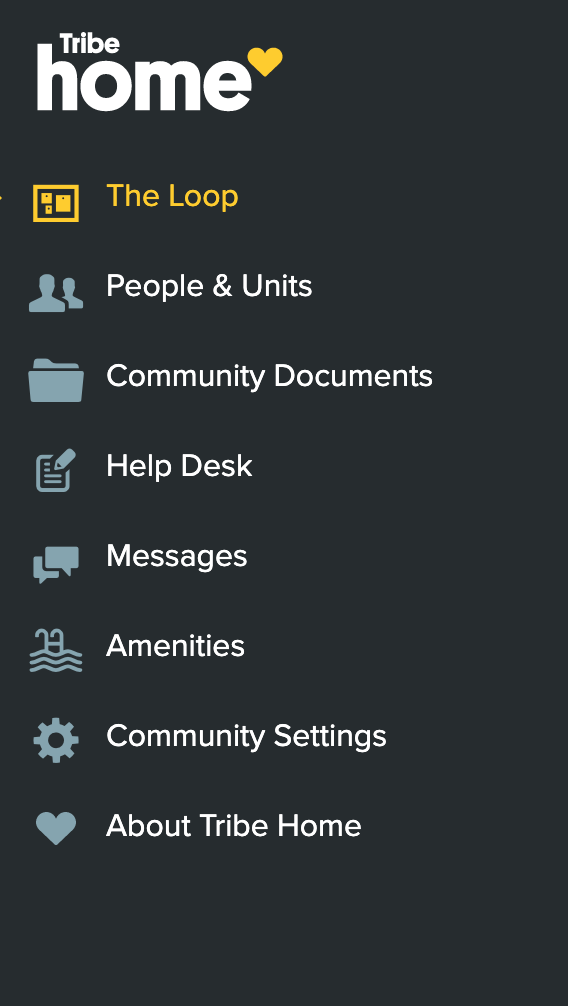 Creating a New Form
1. In the Help Desk section click the Manage Forms button.

2. Select the blue Add another form button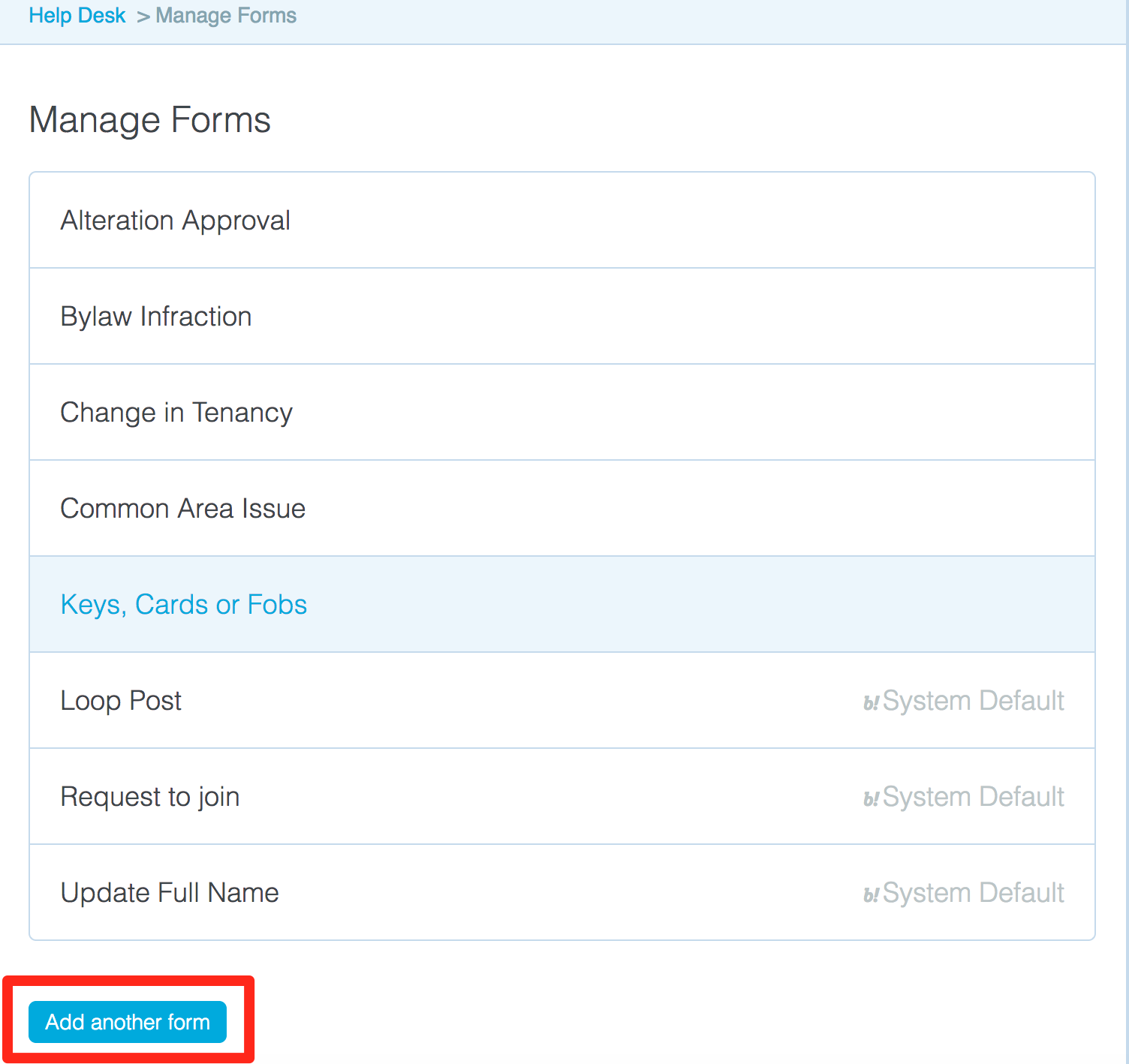 Enter a Template (Form) Title
Enter Instructions

so residents will know what they need to do to complete the form
Add an Assignee who'll be addressing the forms submissions. Note: If no one is assigned to the form, residents cannot submit the ticket but they will see it in the Help Desk area.
Add an attachment

(optional). You may append a necessary document(s) to your form if applicable for your particular request or report.
Click Save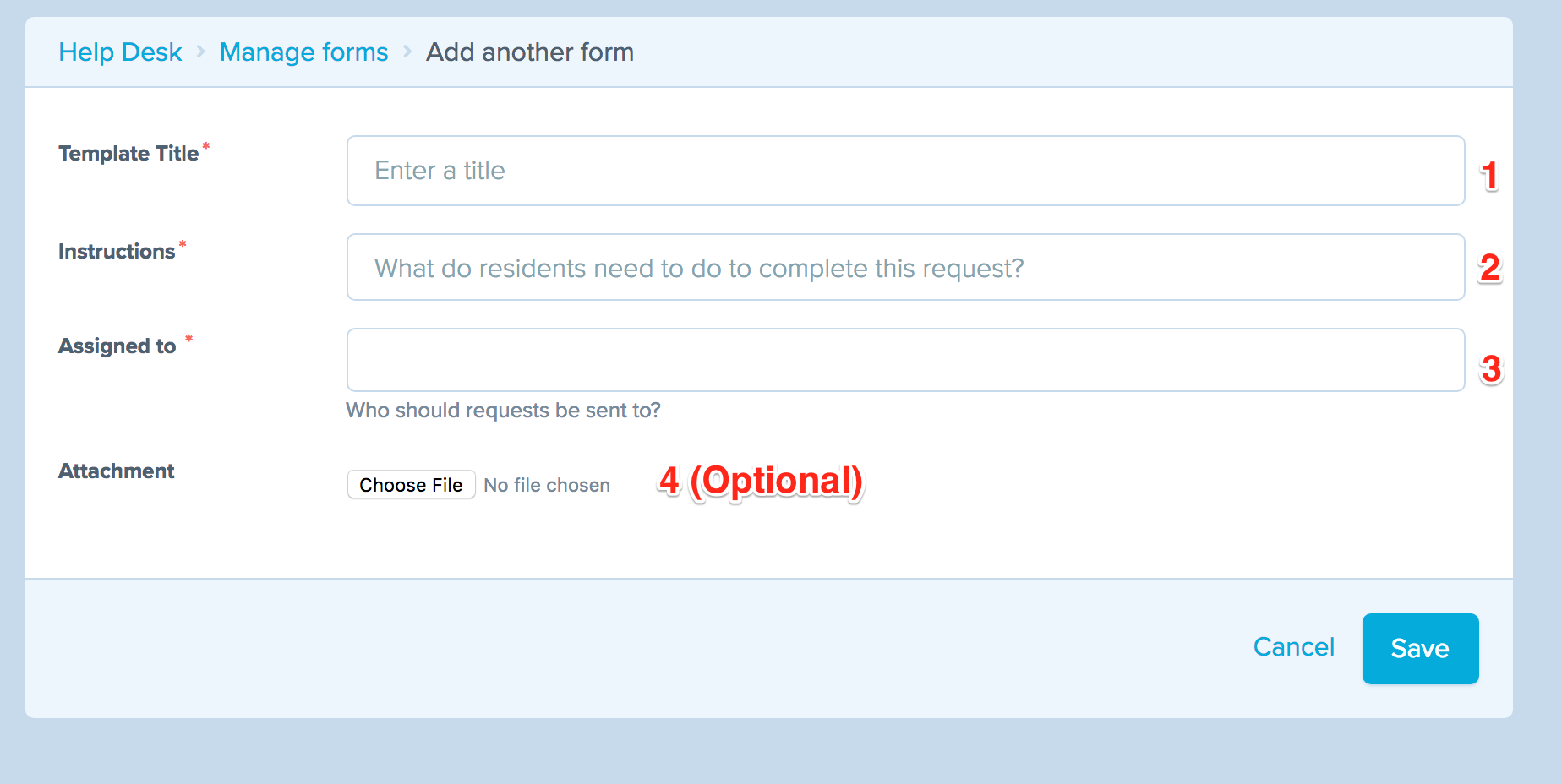 Once saved your new form will appear in the Help Desk section after residents click the 'Request Help' button.
Assigning a Form
Click on the Manage Forms button

2. Select the Help Desk form you'd like to assign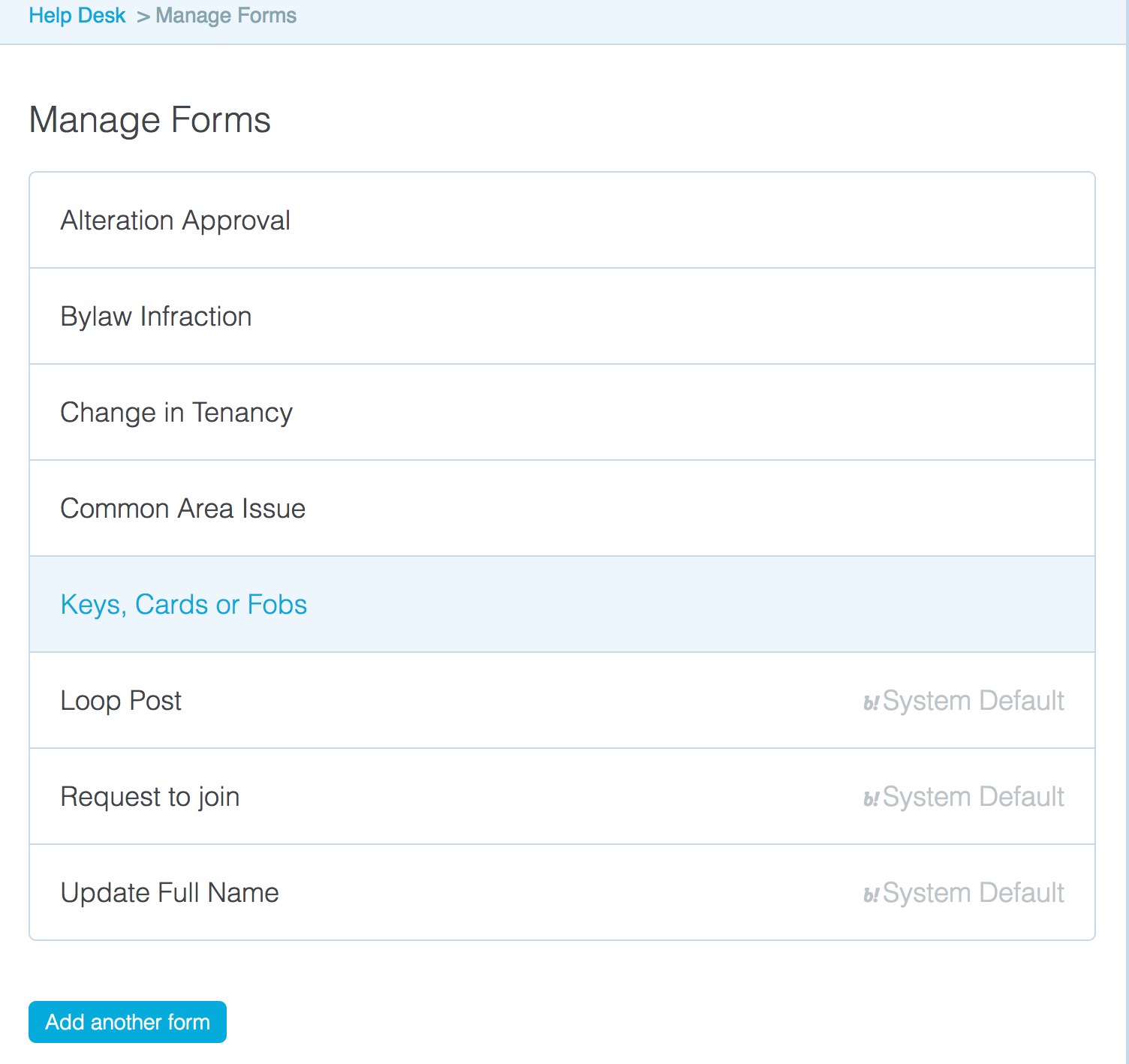 3. In the Assignee field type the name of the person responsible for the form
4. Click Save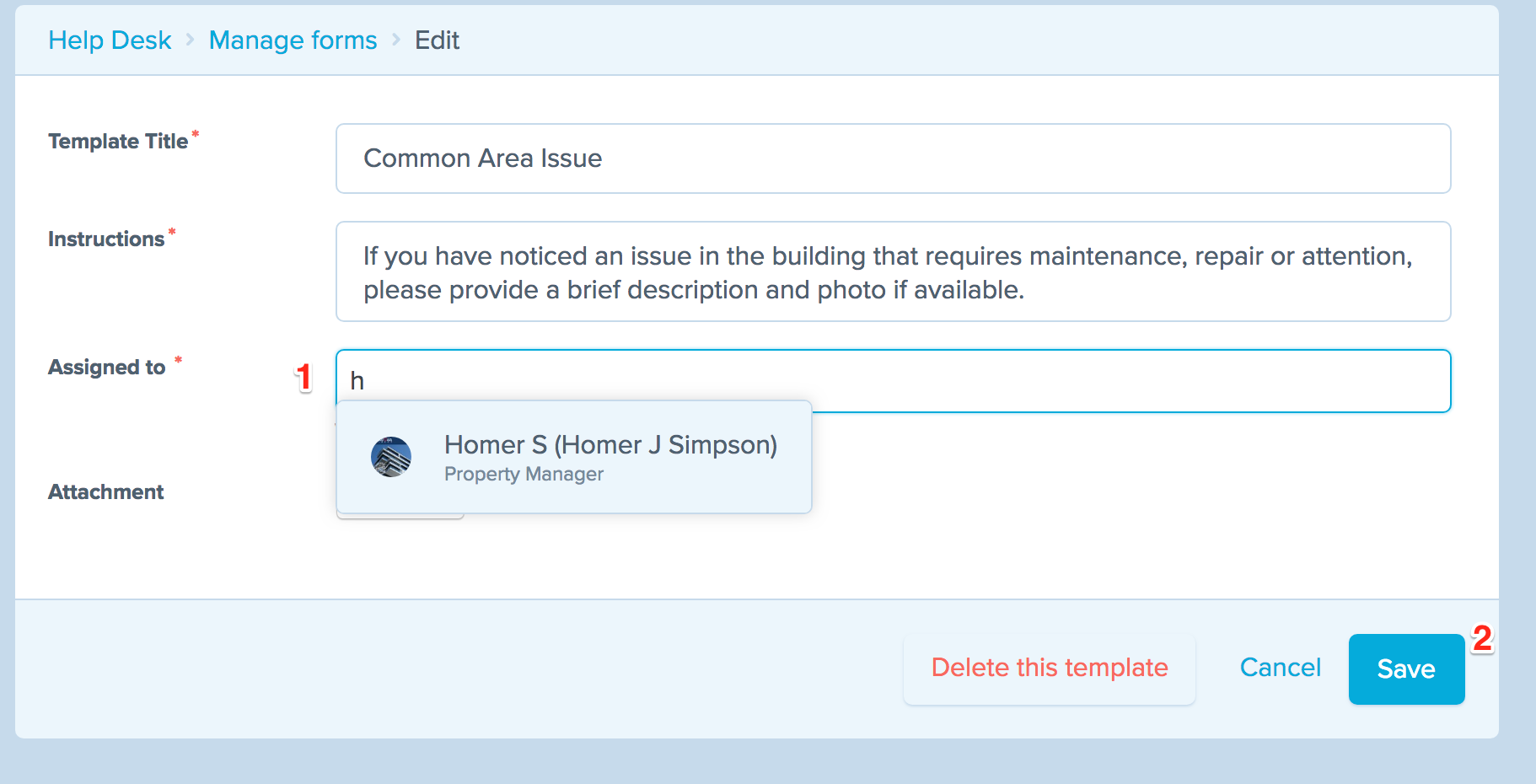 Removing an Assignee from a Form
Removing an administrator or 'assignee' from a form is simple. Follow the above steps 1 - 2.
Next, click on the 'x' next to the assignee's name in the Assignee field and click Save.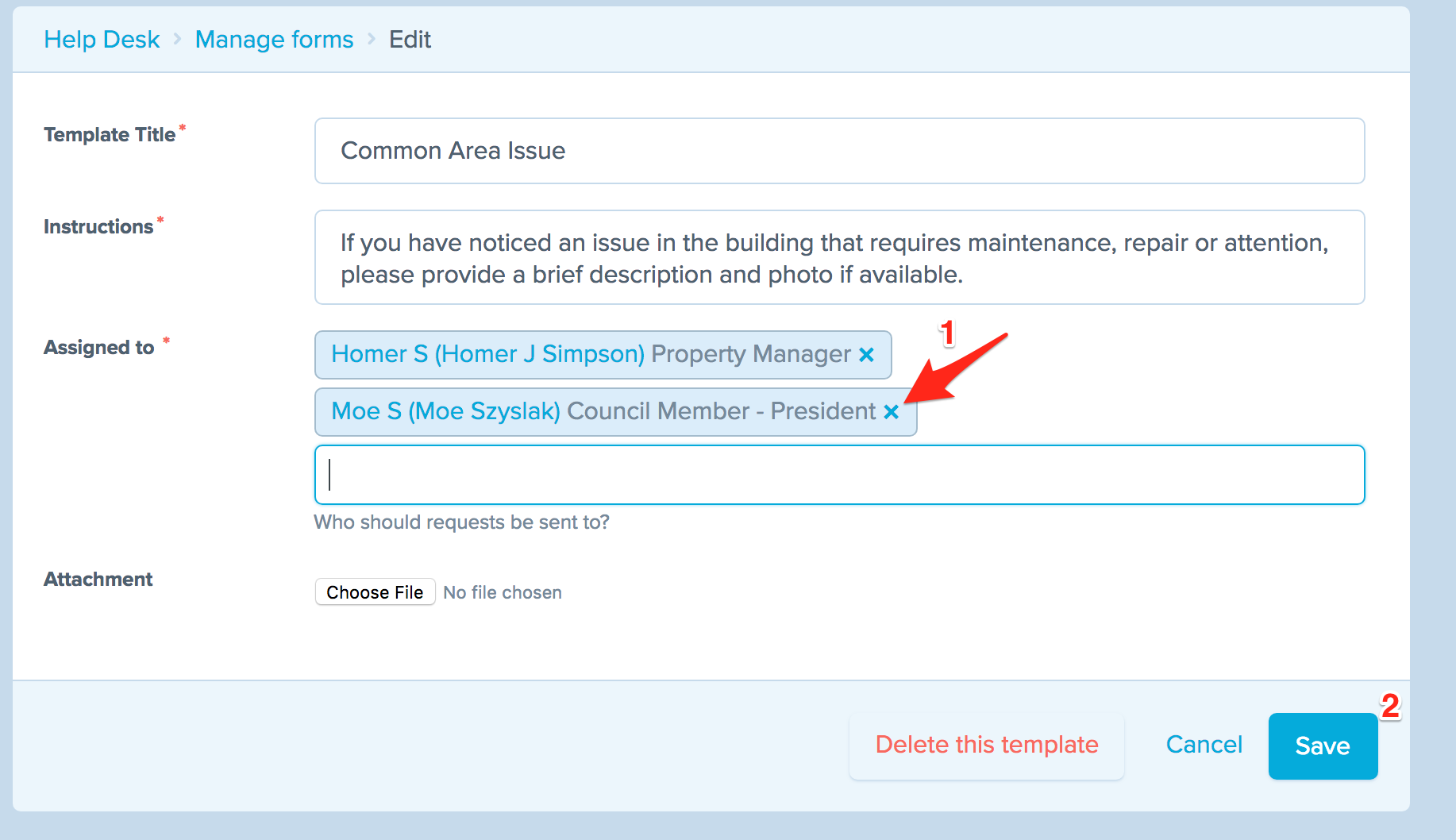 Removing & Editing a Request and Report Form
If there is a request and report form that is not relevant to your community or needs to be changed you can easily delete or modify that form
Click on the Manage Forms button

2. Select the Help Desk form you'd like to modify or delete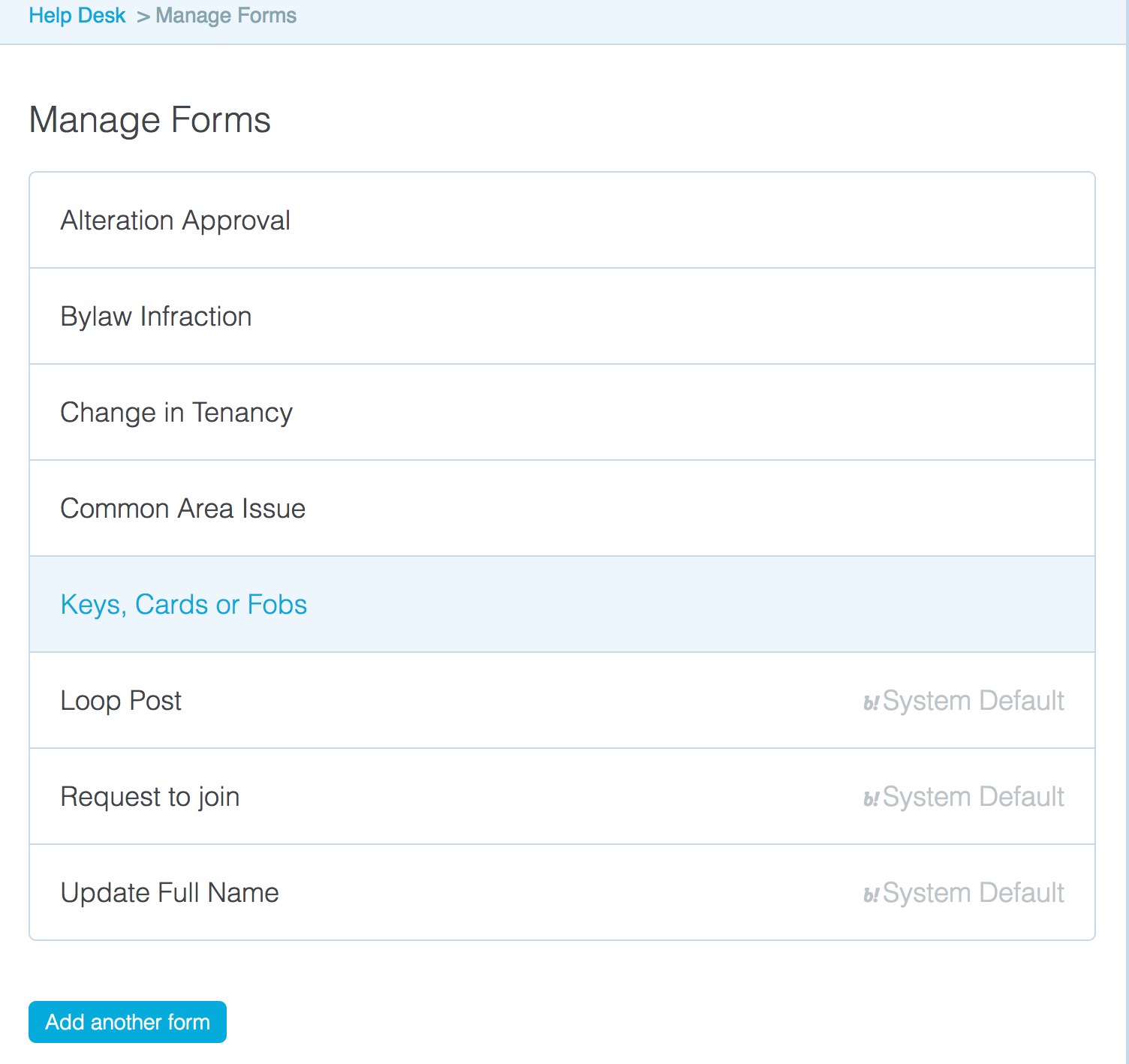 (a) Editing a Form
4. (a) Change the Template Title, Instructions, add an Assignee(s), and/or attach a file if necessary. Once complete, click Save.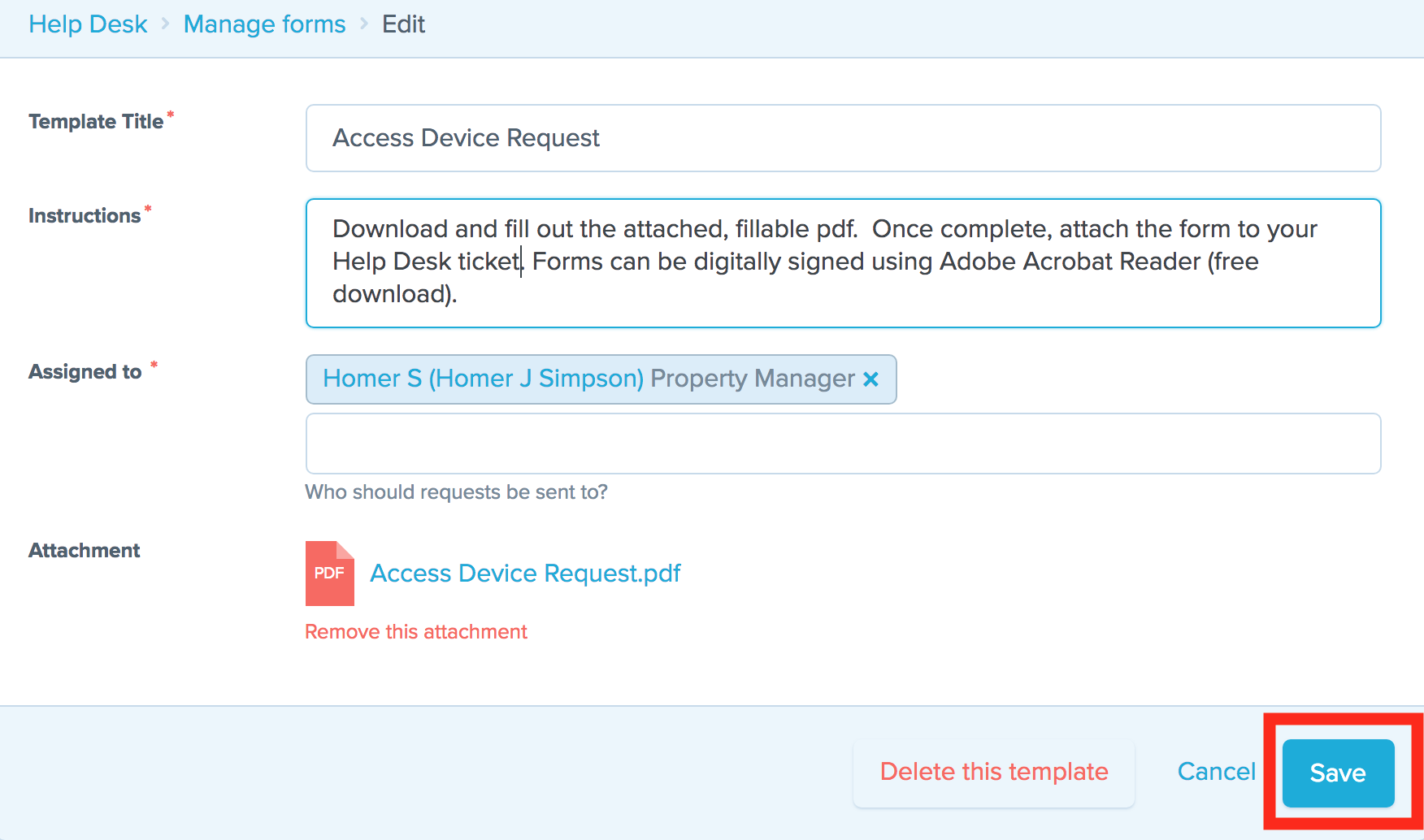 (b) Deleting a Form
4. (b) Click 'delete this template' in the bottom left corner.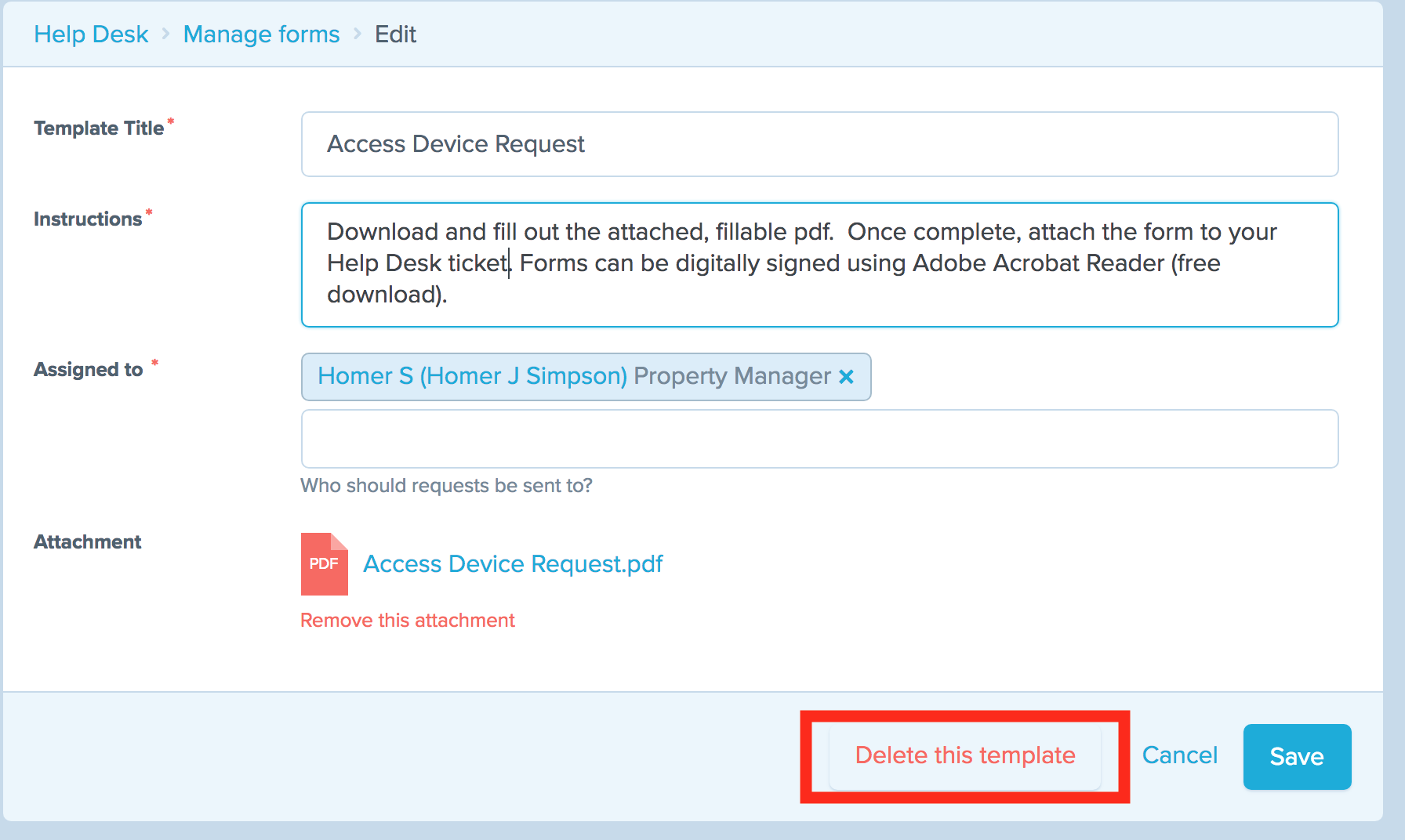 5. (b) Pop-up will confirm if you want to delete the template, click 'OK'.