Residents (Owners, Residents or Tenants) are able to "Report Loop Posts" to an Administrator for their community.  With the Report Loop Post feature, residents can share the responsibility for managing the communications and behaviour of fellow Residents in the Loop should they deem a post offensive or inappropriate.
To report a Loop post, follow these steps:
Click the downward pointing arrow on the top right corner of the post, click Report this post

The reporter must provide additional information regarding the post, action or outcome that they would like see before submitting it to the administrator.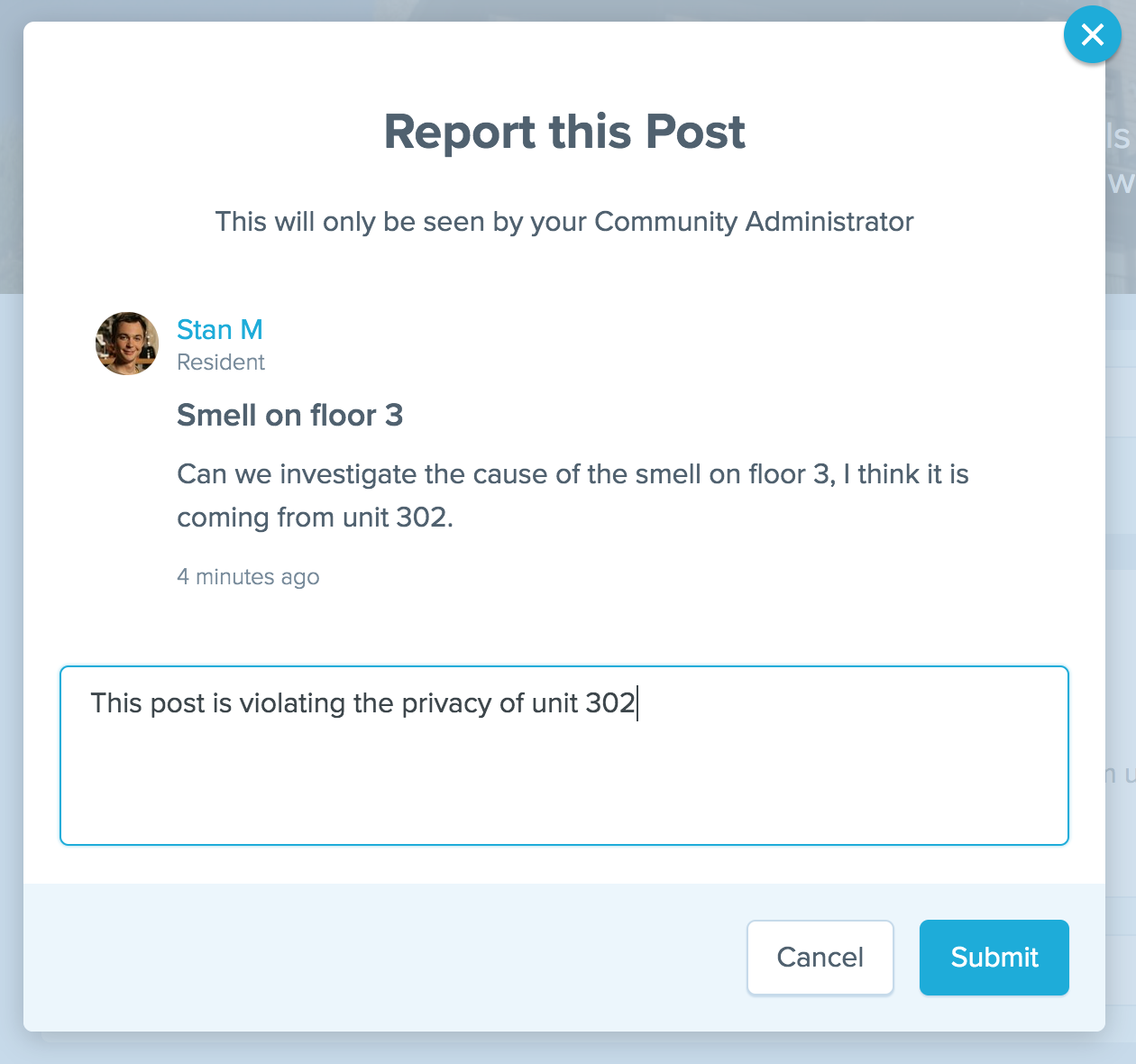 An Administrator assigned to Loop Post form in Help Desk will receive an email notification of the Loop report and a Help Desk ticket will be created. 
The Help Desk ticket will be reviewed by an administrator and the appropriate action taken.