The messages stay within Tribe Home, notifying the recipient via email that they have received new correspondence. You can also add other community members to the thread, creating mini-private forums.
To get started, click on the Messages icon in your navigation panel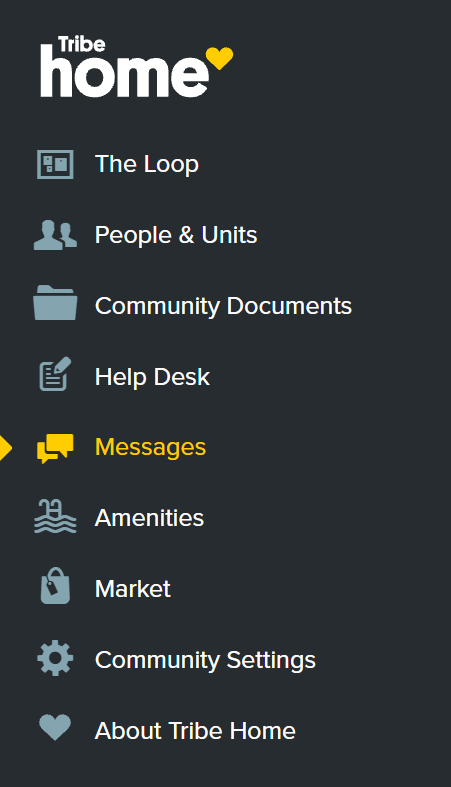 New and unread messages have an orange 'NEW' icon in the bottom left corner.
You can hover over the avatar's to view who is apart of your message forum.

Read the full message by clicking on the blue subject text of the message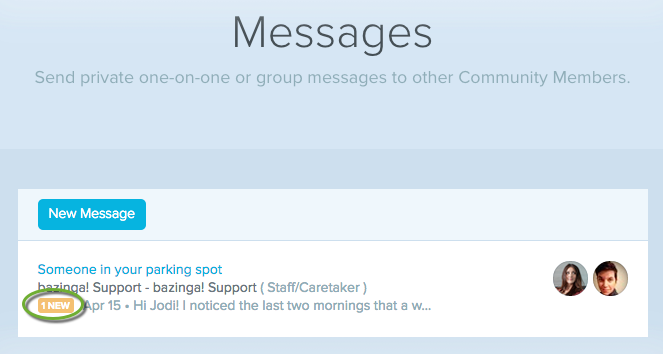 Compose a New Message
To begin a new chat message simply click on the blue New Message button.
To: Enter the resident(s) and/or Council member(s) you would like to message
Message title: The subject of your message
Enter your message here: The body of your message
Send it!
All participants will receive an email notification with your message text and can reply to the thread within the application.