The loop is the central community forum to share information with your neighbours, stay up to date with important building information, and share great ideas with others in your community.
The loop can be used by building administration to share important notices or alerts, or, can be used by neighbours to arrange social events and ask common community related questions.Posts can be seen by everyone in the building so make sure what you write is appropriate for mass distribution!

Posting to the Loop
Select The Loop on the left navigation and click in the field Share something with your community...

Enter the subject and message body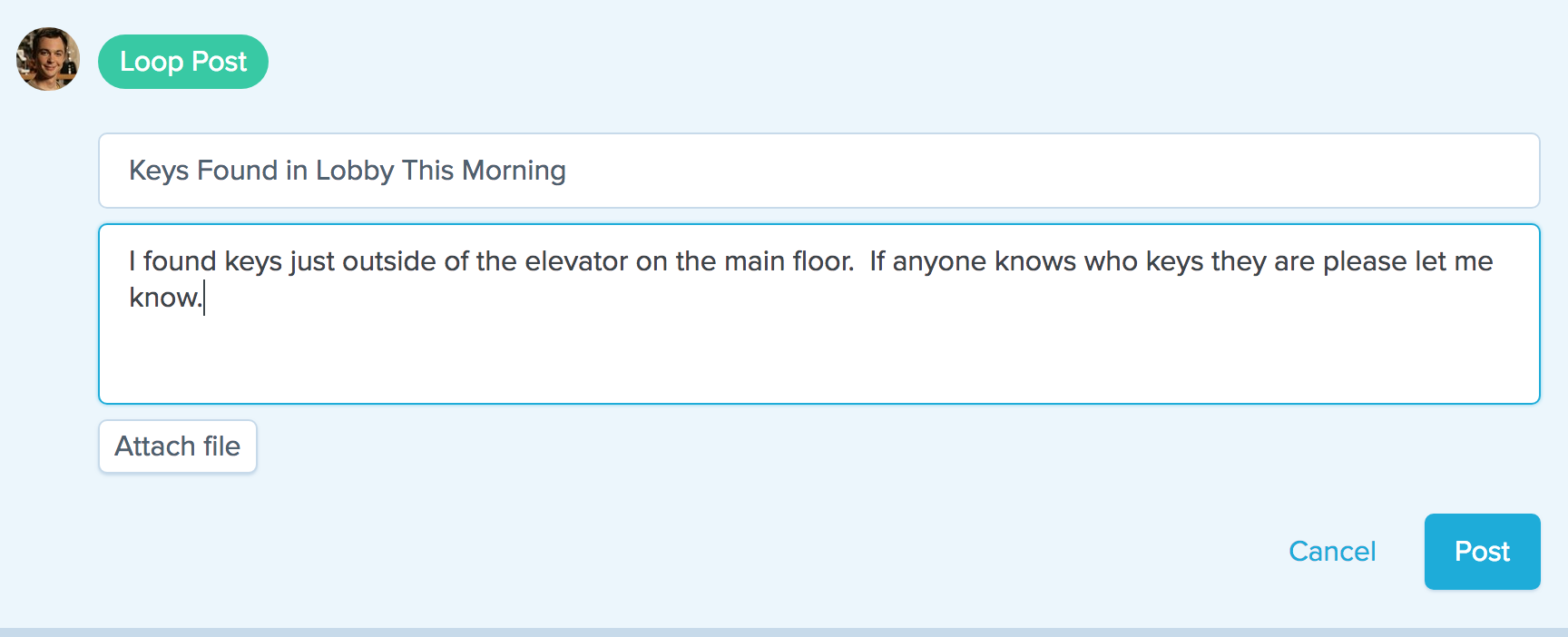 Other post options:
Attach file(s) if you have a photo or document you want to append to your message.
Managing Your Loop Posts
You can manage a Loop message after you've posted it.
Click on the down arrow on the top right corner of your loop post to reveal the following options:
View post detail page - Click here to view the post distinctly from other posts on a separate page
Delete this post - Select if you want to delete your post.
Report this post - If another loop post is inappropriate, does not meet the communities guidelines, etc. Residents can report a loop post to the community administrator(s) assigned Loop Post ticket in Help Desk. This creates a ticket for the assigned community administrators to review.
Follow a Post - Click this icon

to follow a post and also filter it when you click the Only show followed posts checkbox located under the Share something with your community field.

Filtering Posts:
You can easily filter between the different types of Loop posts. This is useful when tracking down previous posts from administrators or your 'Followed' posts.
Click the filter button located just below Share something with your community field:

Select which post type you want to filter from the rest: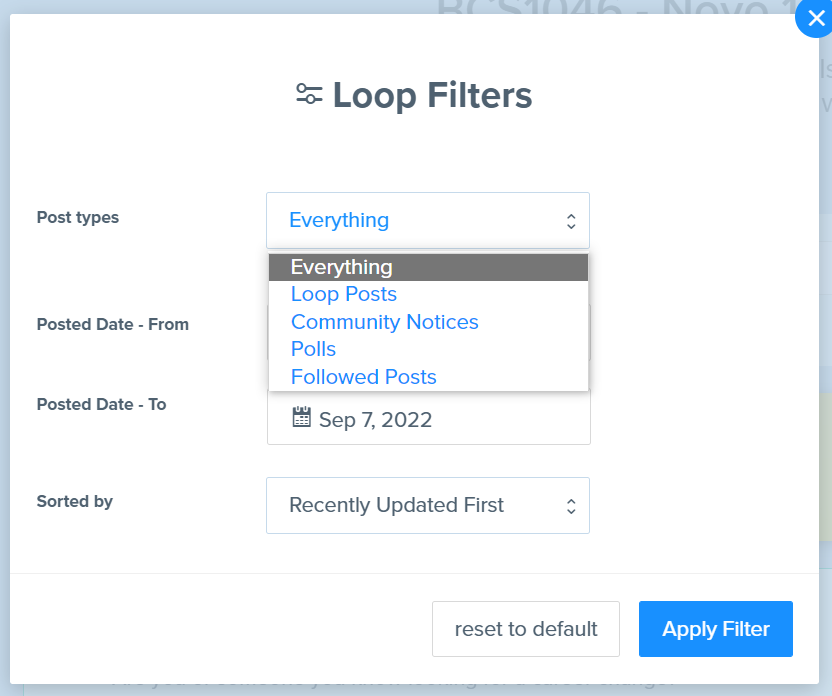 The loop posts can also be filtered by date range, and the results can be sorted accordingly.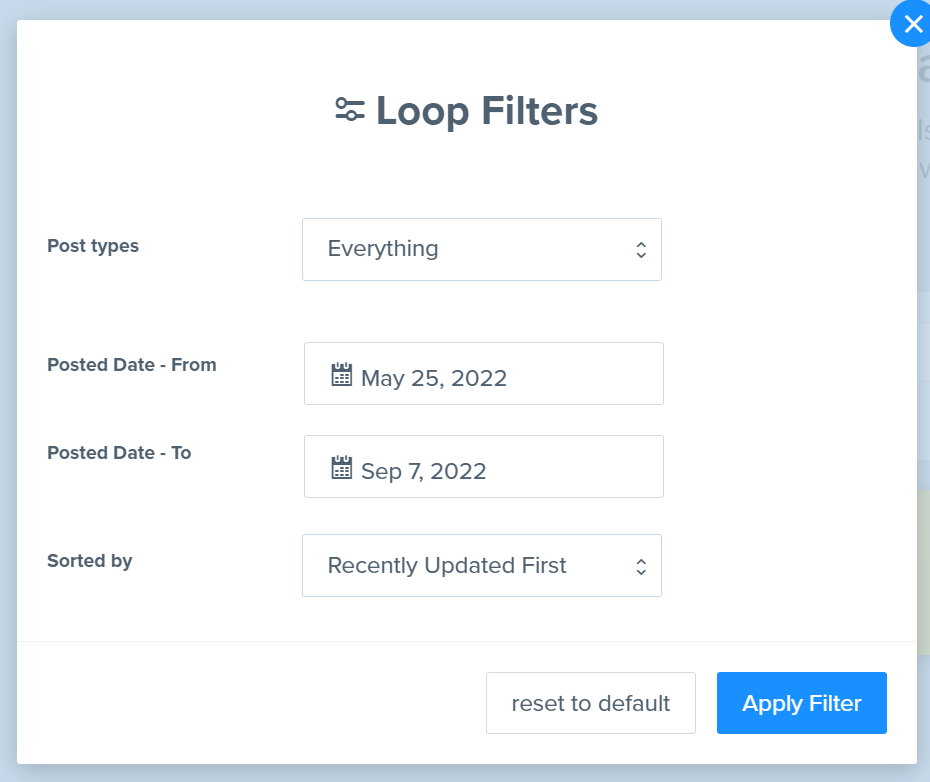 To view all posts, reset the filter by clicking the 'reset to default' button.