Tribe Home acts as a centralized platform for residents to book amenities within their community.
Book an Amenity
To get started, click on the Amenities tab in the navigation bar.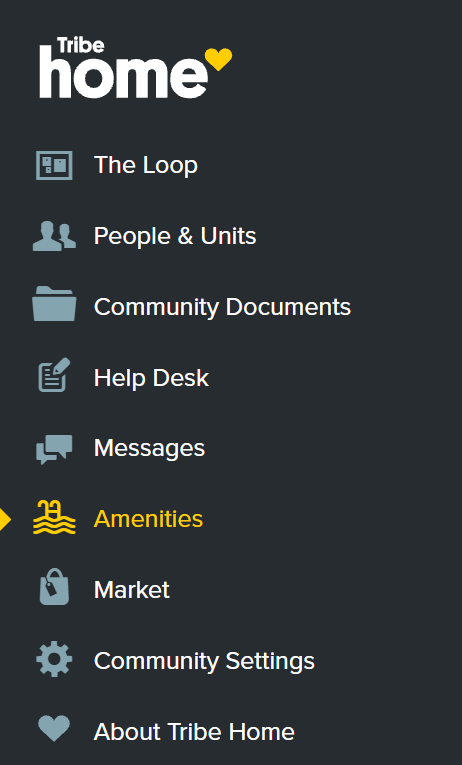 Select the Amenity you'd like to book
The Schedule will show you today's date and the available times to book the amenity.
Use the left and right arrows to click through individual days or click the calendar button to view by month
With your day selected click the Request a booking button.

Next, select your desired time in the Book from and to times dropdown menus.
Click next
Review the booking request, download any forms (if provided) and then click Submit Request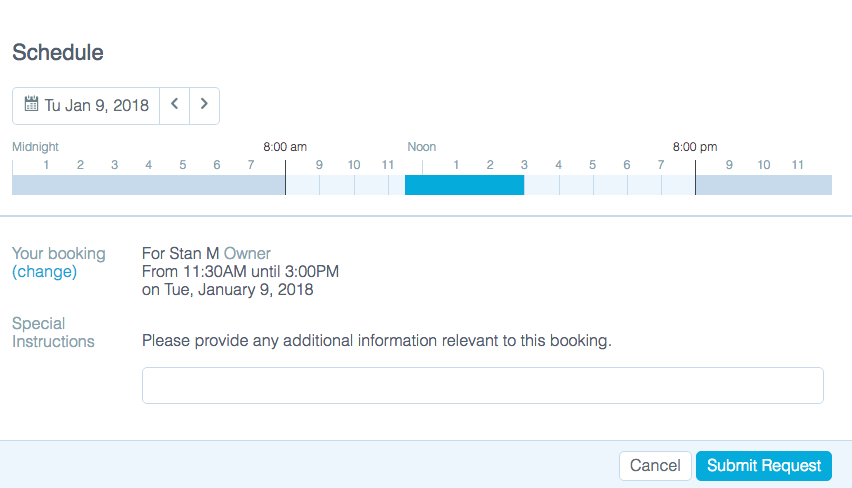 An email notification will be sent to the community administrator(s) assigned to it to approve. Until then your request will remain in a pending status (shown in yellow in the calendar). Once approved or denied, you'll receive an email notification.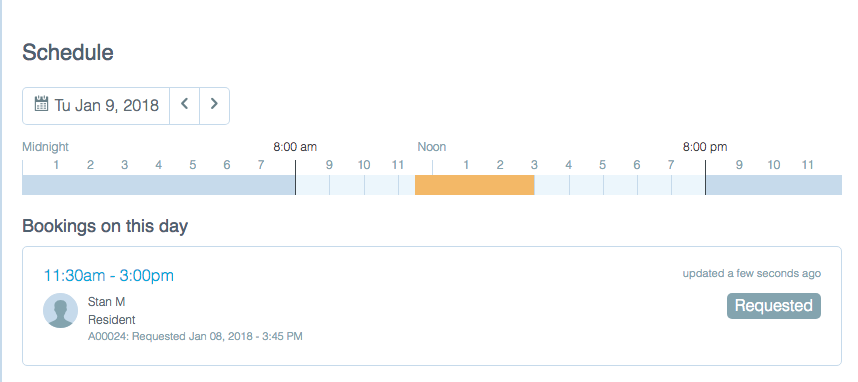 You can review, cancel, or send any additional information by reviewing your amenity booking ticket in the Help Desk. Click on your booking (shown under 'Bookings on this day) to be taken to the amenity booking ticket or click on Help Desk in the left menu to see all your Help Desk tickets (including your amenity booking tickets).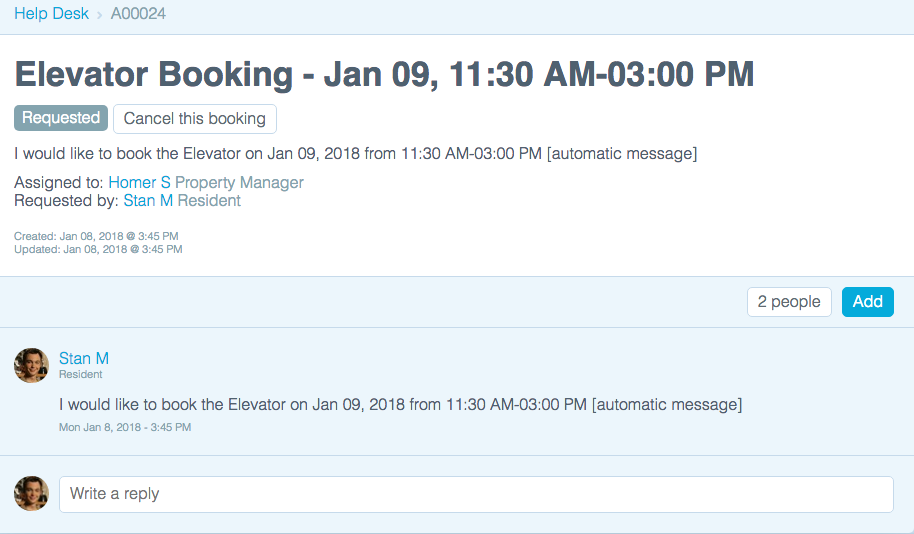 Grouped Amenities
Amenities can be grouped together to allow easy comparison of different slots when they belong to a group.

In order to compare the bookings for different slots, click on 'View Availability. The grey block indicates that time has already been booked by someone else.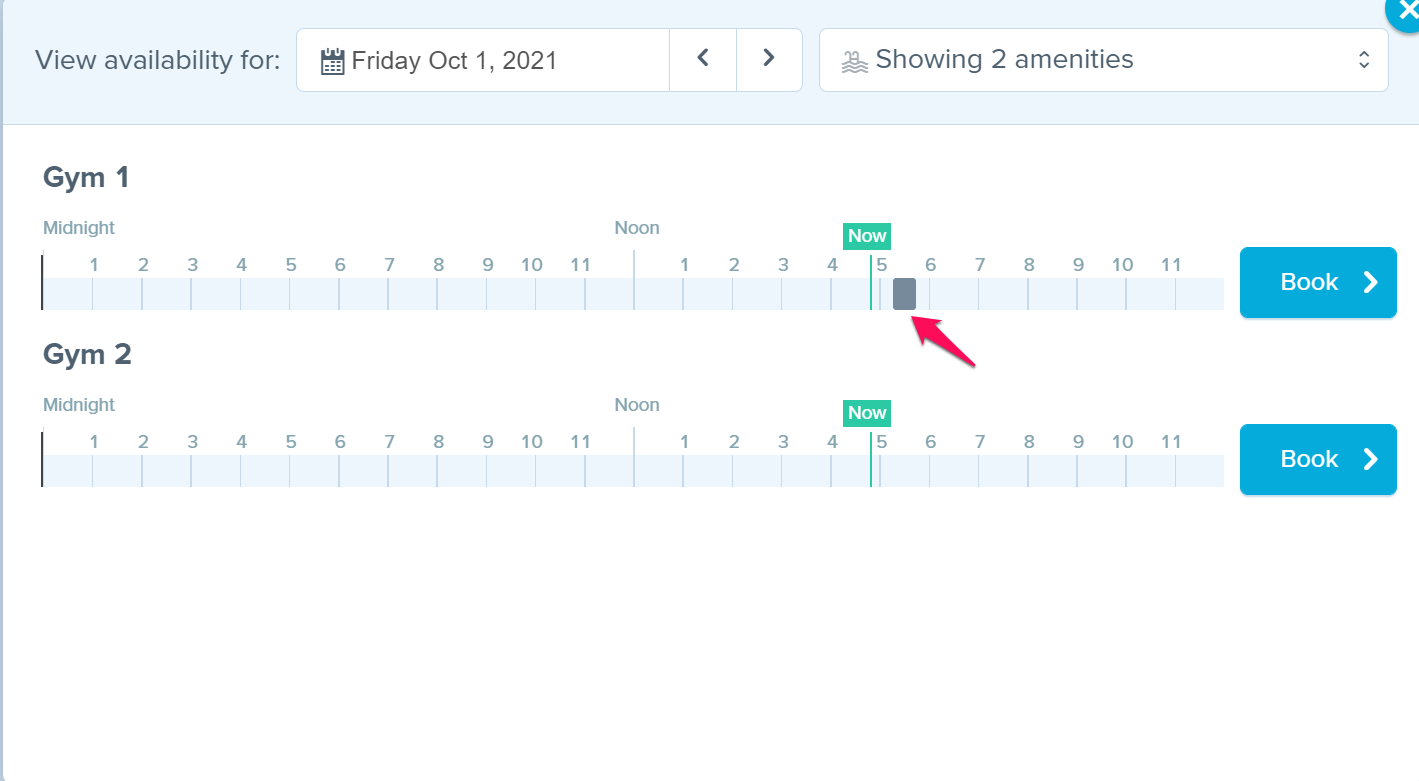 Once you have identified the slot that you want, click the blue book button and you can request the amenity slot as per the instructions provided above
Approved and Denied Requests:
You can find all your active, approved and denied requests under the "Help Desk" section.
When the ticket is approved or denied, it automatically moves to the archive. The requests can also be sorted using the 'filter'.