Tribe Home provides two functions:
A ticketing system for amenity bookings
A ticketing system for help desk forms (If Administrators choose to offer this feature to the residents of the community)
Submitting a Help Desk Ticket
Start by clicking on Help Desk in the left navigation pane, then click on the Request Help Button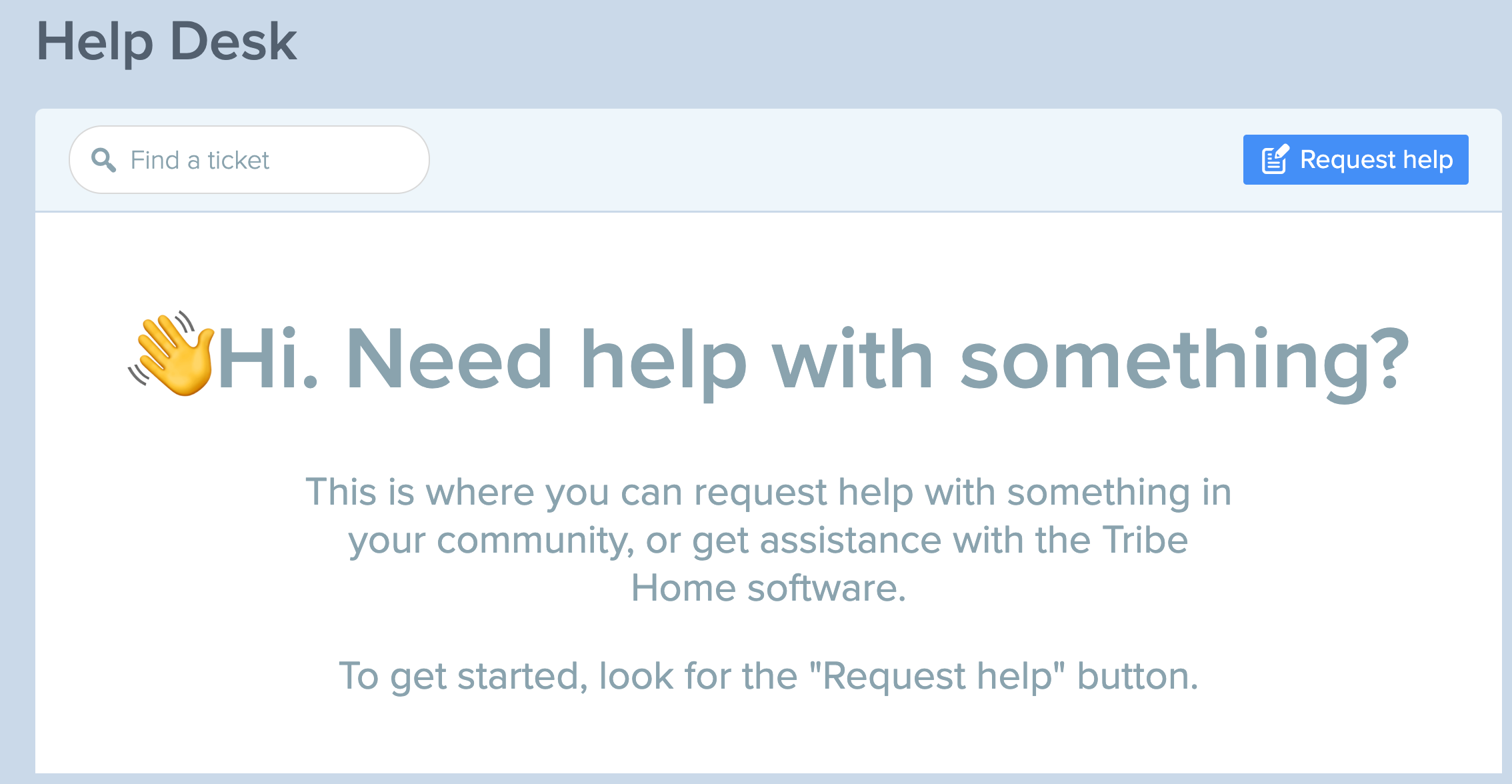 If the Community has not activated the ticketing system, the screen will display as shown below with the only option to reach Tribe Home Support for software related questions:

If the Community Administrators have activated the ticketing system, a list of commonly asked questions will appear below [Note - the list below is an example and may differ from what your community displays]: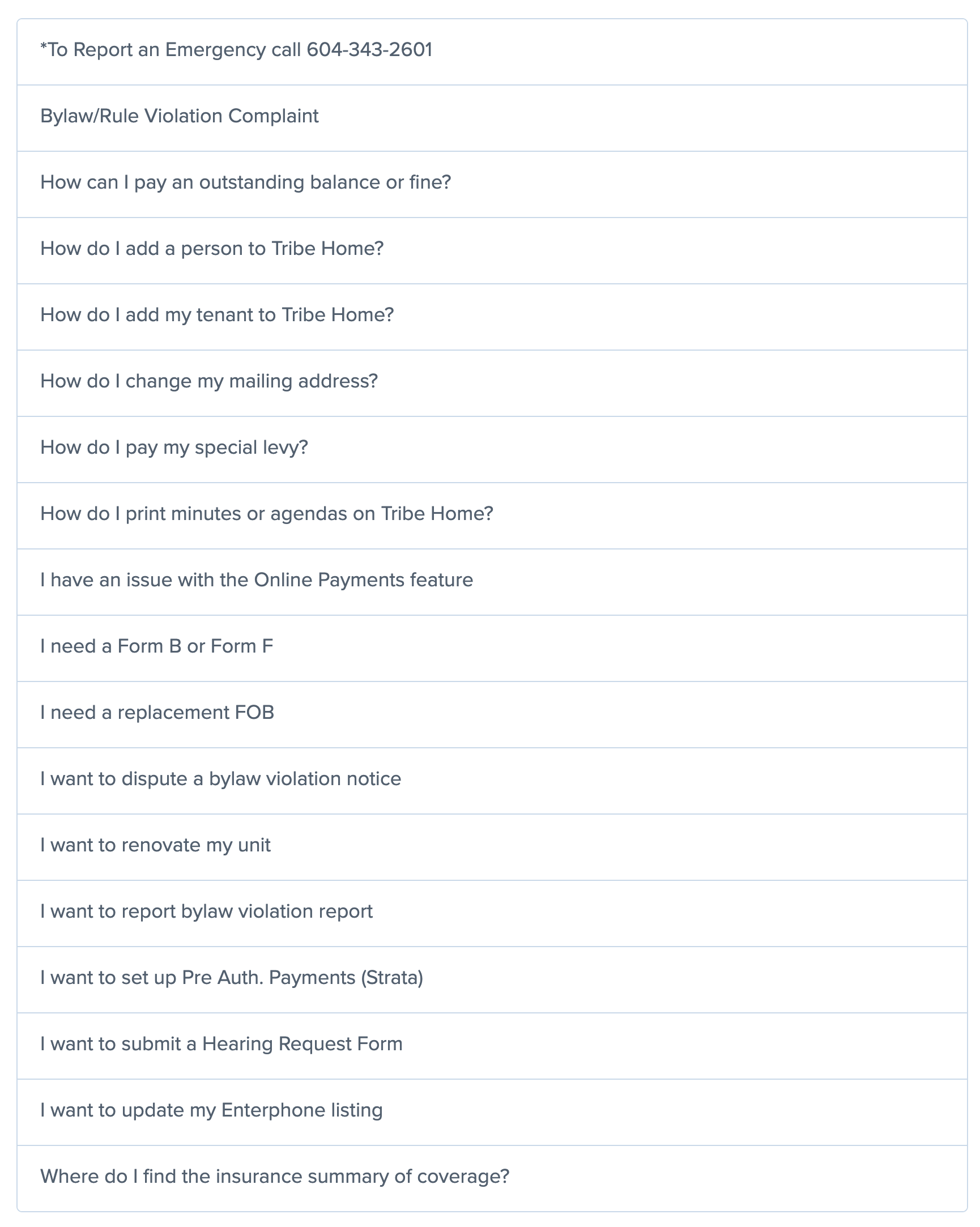 Read through the entire list before selecting the form that applies to your question/concern.
There are three (3) types of tickets:
1. Information only

2. Submitting an issue (ticket requires you to provide documentation + a file (if applicable)
3. Submitting an issue (ticket requiring you to provide information and complete a form)
Click on the file beside the paperclip, fill it out on your computer, save the information and then upload it to Tribe Home by using the file section below:
By clicking the Submit button, the information will be forwarded to the designated assignee for that Help Desk form.

After your ticket is resolved you will be able to click View Ticket should you want to add a comment or say thanks to the person assigned to this task. You will be presented with the screen below.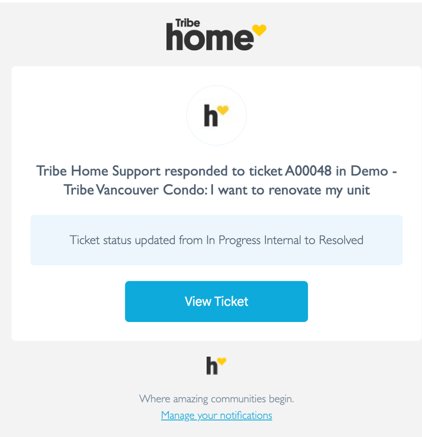 After clicking the View Ticket option, you will be presented with the following screen.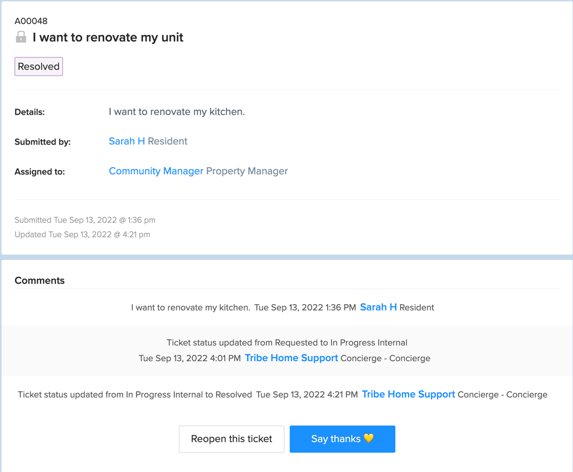 You will have a variety of options available to fit your needs when you'd like to Say Thanks - please see below.