1. Visit the sign-in page https://app.tribehome.com/
Then click Forgot password? under the Sign In button.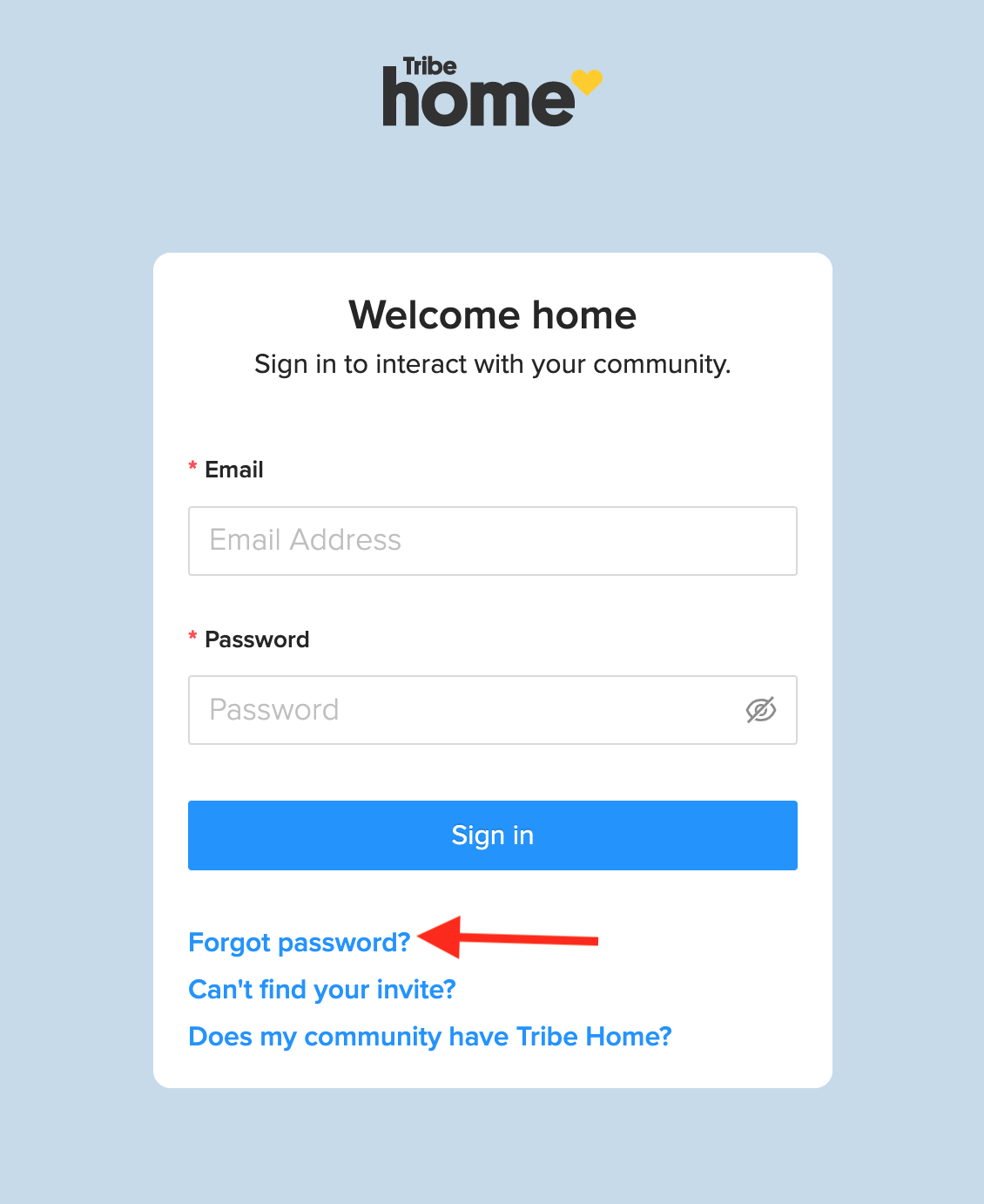 2. Enter the email address used to register your Tribe home account and press the Send reset password reset link button.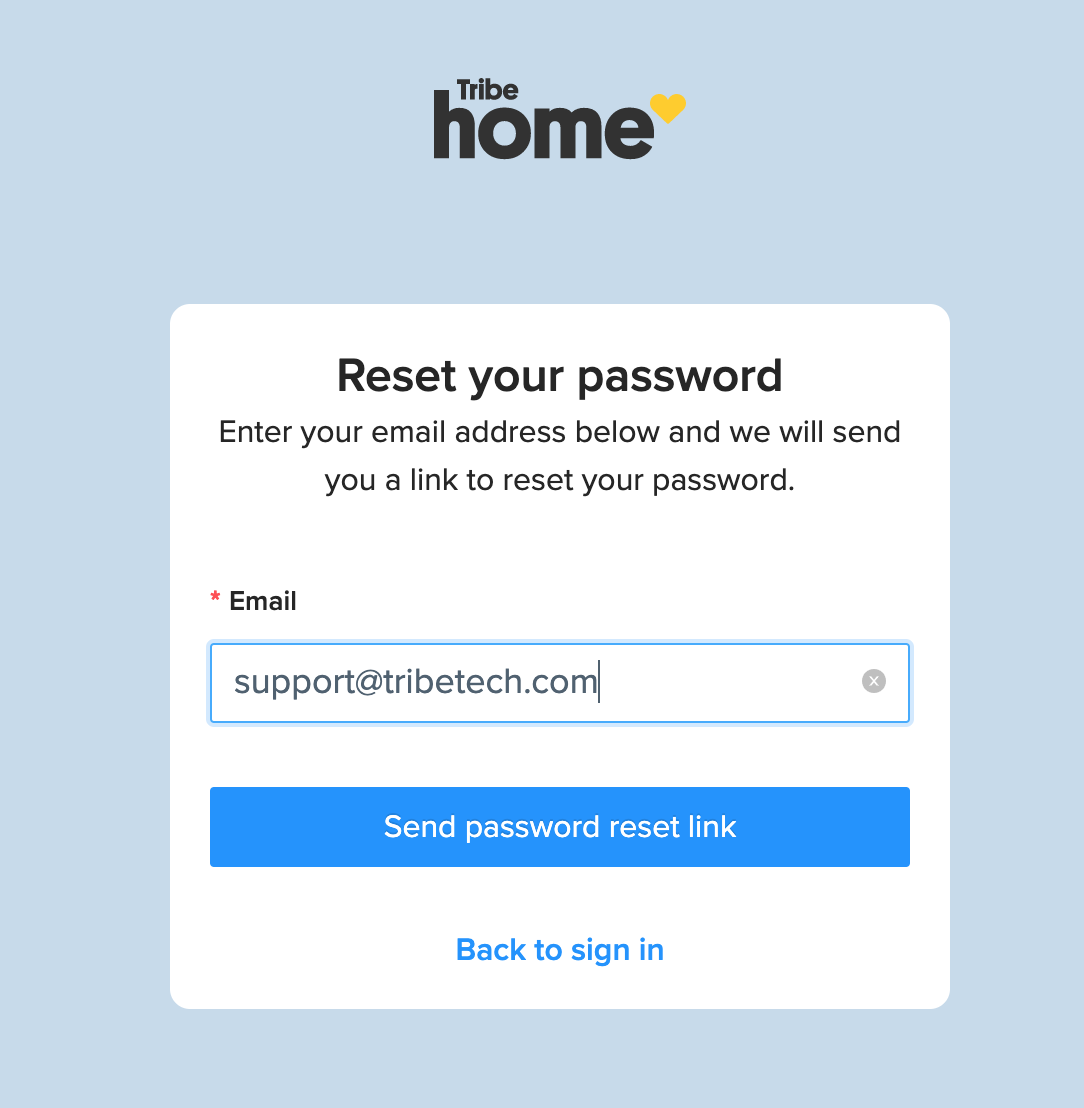 3. A link to create a new password will be emailed to your registered Tribe Home email
4. Open the email and click the 'Reset Now' button in the email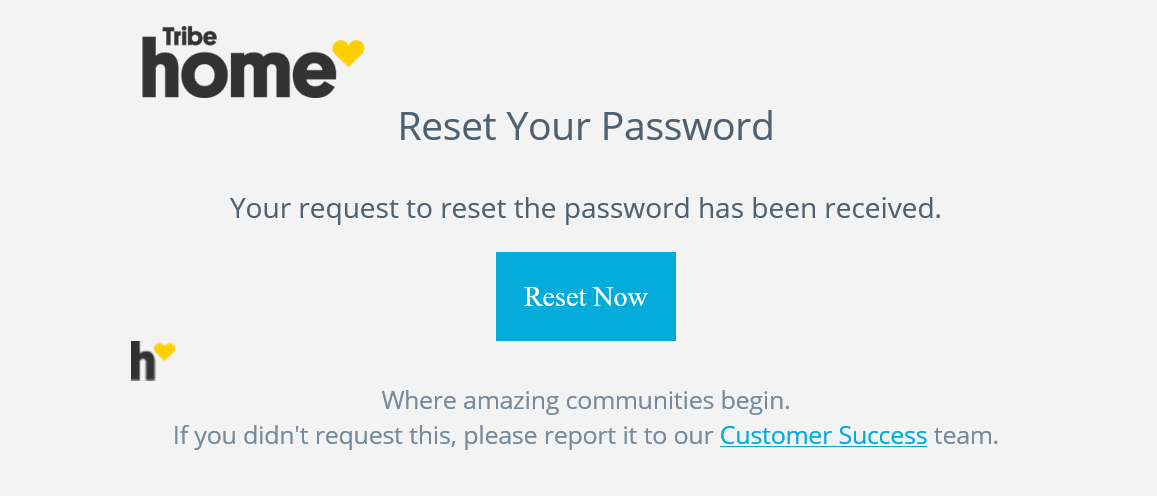 5. A browser window will be opened, type in your new secure password and click the Reset password button. You will then be redirected to your community or presented with a list of communities to select from.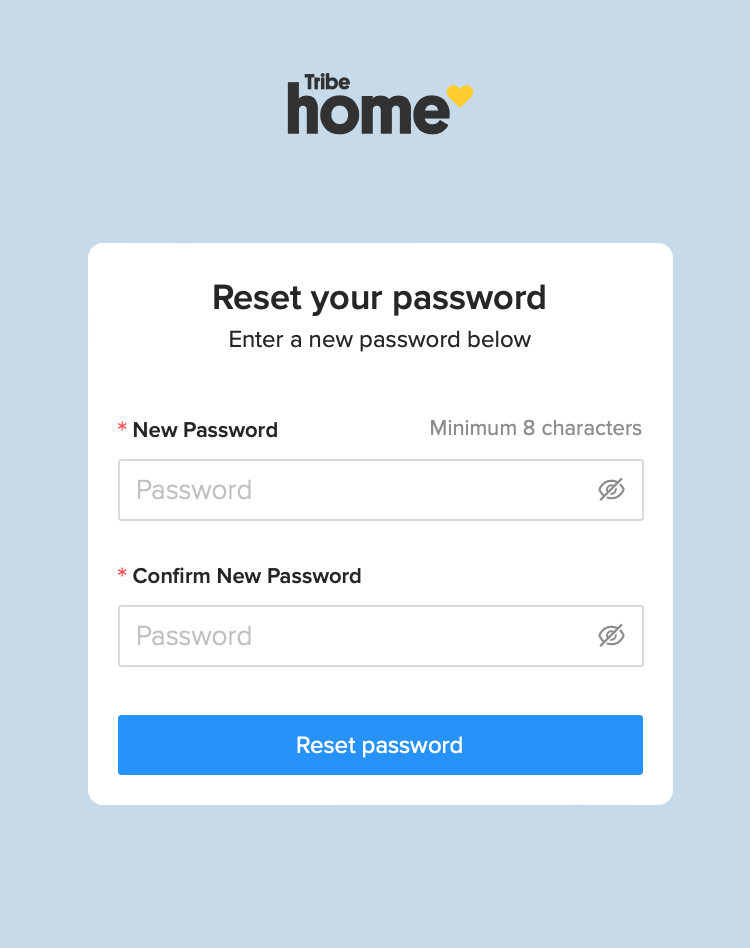 Please note the following:
Tribe Home Support is unable to change your password on your behalf
The password reset email will

expire after 2 hours once it's submitted

. If this occurs, please request another password reset
If you no longer have access to your registered email account or need more help, please contact the Tribe Home Support team via

support@tribehome.com

for further assistance.