1. From the sign-in page https://app.tribehome.com/ click Forgot password? under the Sign In button.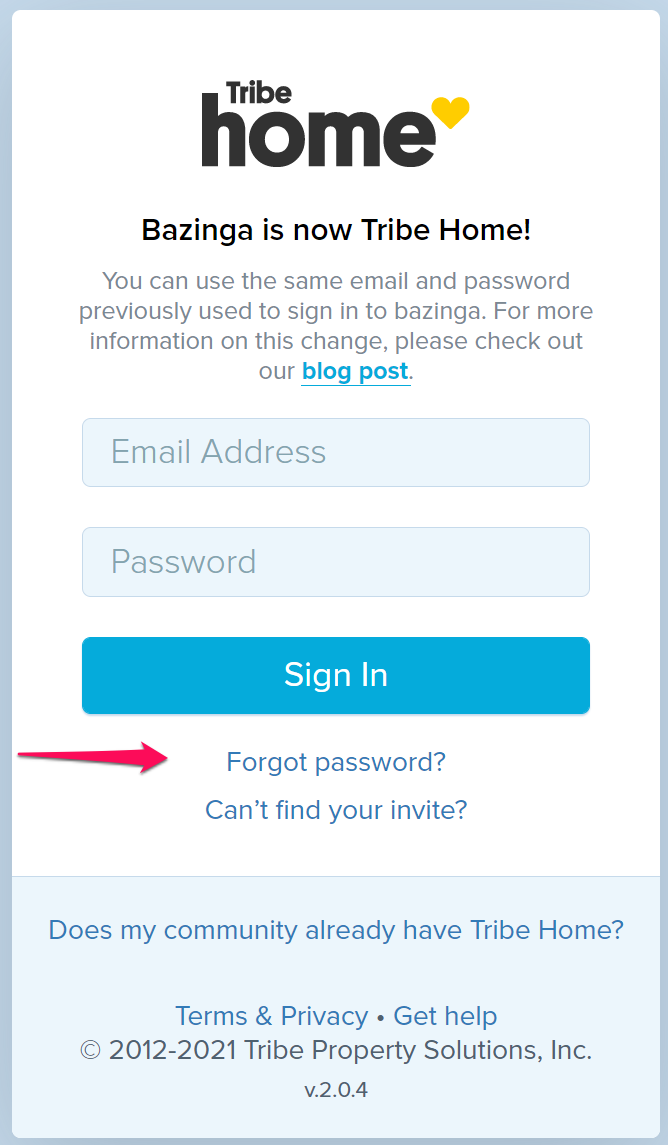 2. Enter the email address used when you created your Tribe home account and press the reset password button.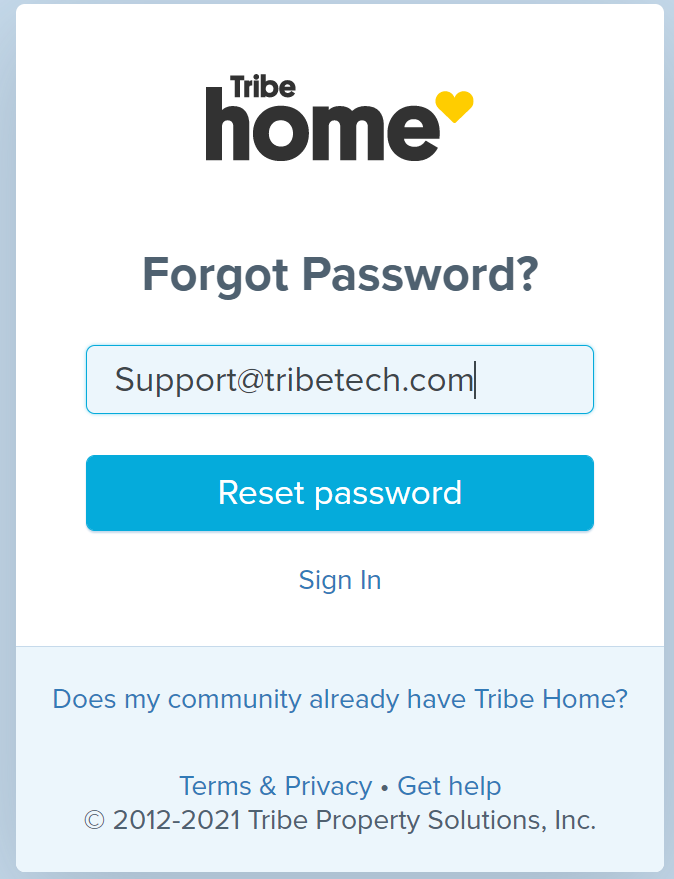 3. An email with a link to set a new password will be emailed to you
4. Open the email and click the 'Reset Now' button in the email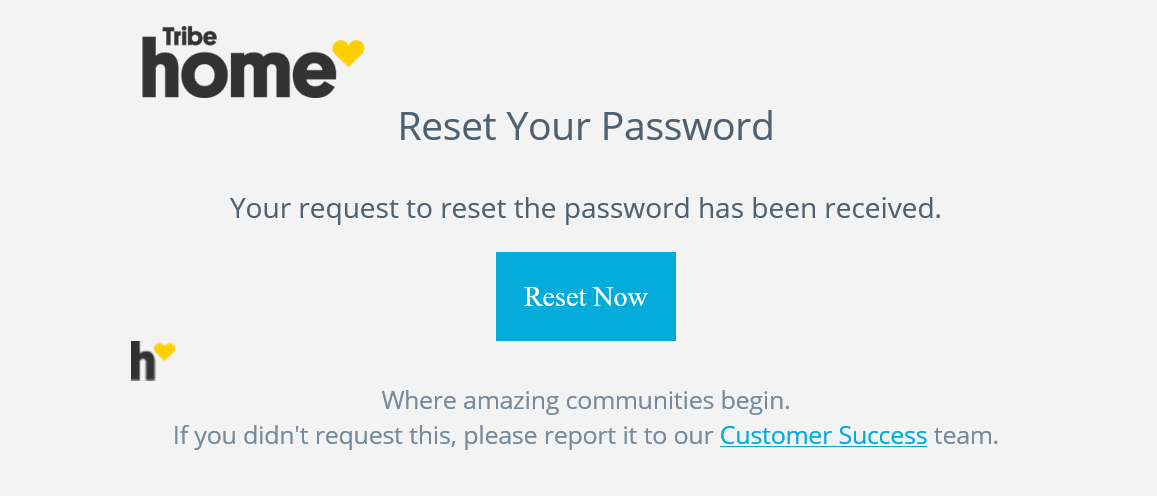 5. A browser window will be opened, type in your new password and click Reset and Tribe home will log you into your community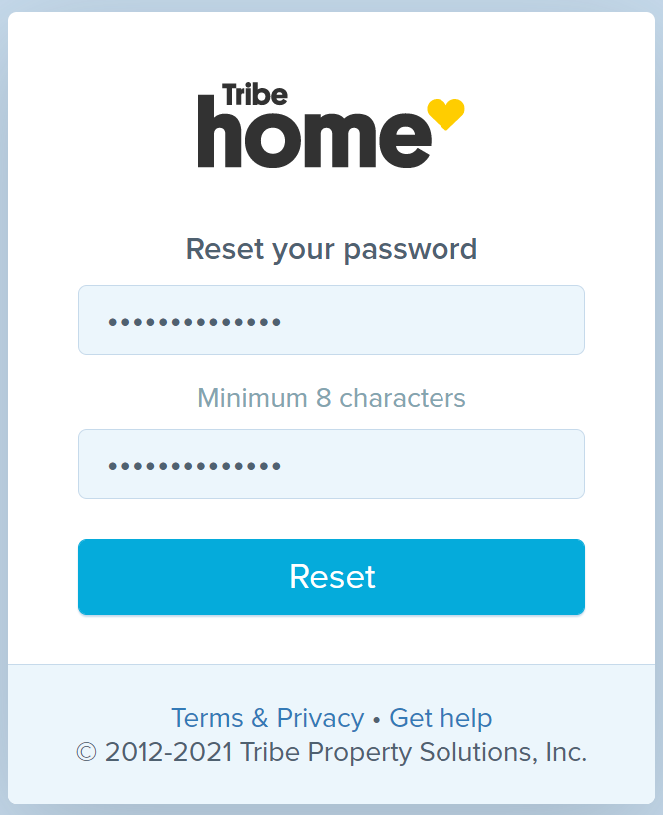 Note that you must be able to access the email address associated with your Tribe home account to reset your password.
Your community administrators aren't able to change or reset passwords on behalf of other users.
Please note that the password reset email sent to your address will expire after 2 hours. If 2 hours surpasses after you receive the email you'll have to send a new password reset email to your address.
If you're unable to reset your password, please email support@tribetech.com for help.