Customize your community with the help of the Community Settings feature.
The below steps outline how to update your community name, your unit and resident tags, and the role visibility settings.
Changing Your Community Name
(1) Click the Community Settings on the left menu
(2) Click the Edit button
(3) Type in Community Name and Click Save button
(4) Community Name will be displayed
Creating Unit and Resident Tags
Community administrators can create custom tags to assign to resident and unit profiles.
Tags allow community administrators to filter people and units that share commonalities and send targeted messages when needed.
For example, the council may want to send a message to all residents with pets in their unit to remind them to keep them on leashes in the common areas.
In order to customize your communities tags click on Community Settings on the Left menu
In the Tags area, click the Edit button.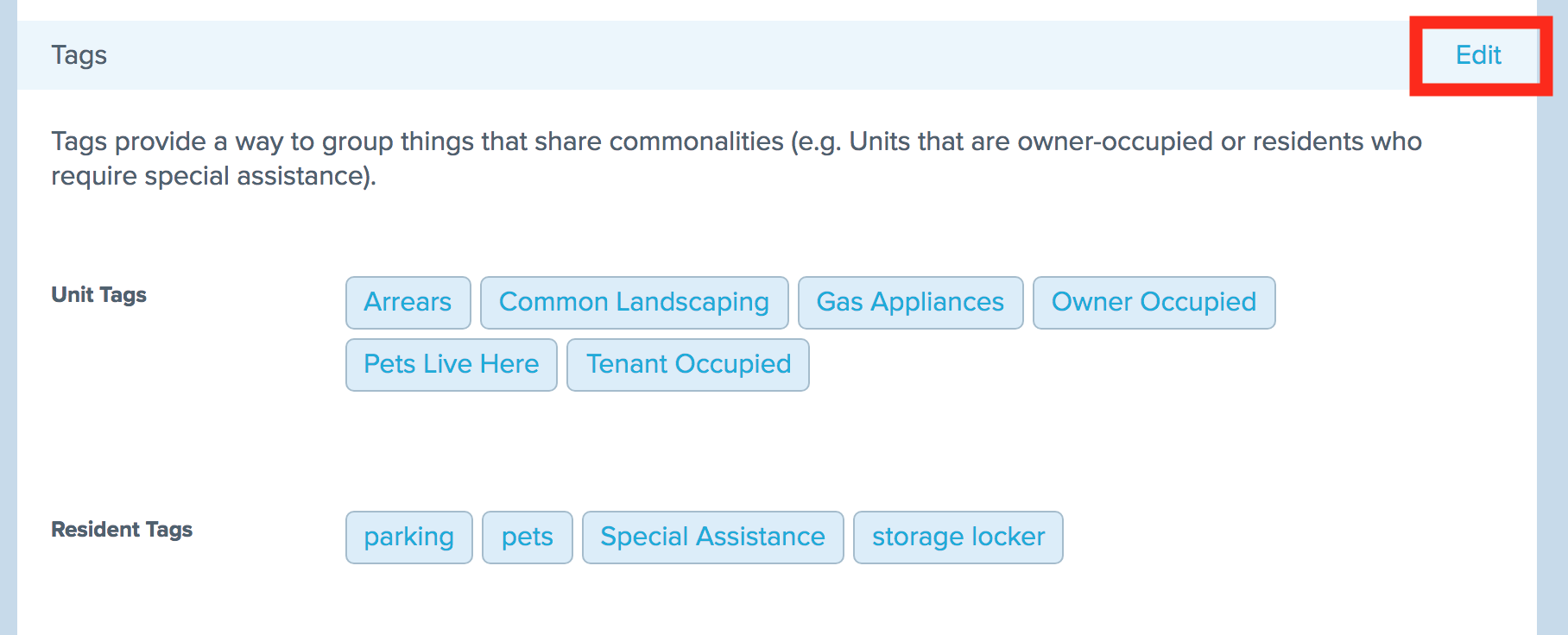 Type the name of your tag and press Enter.
Once all tags are entered, click Save.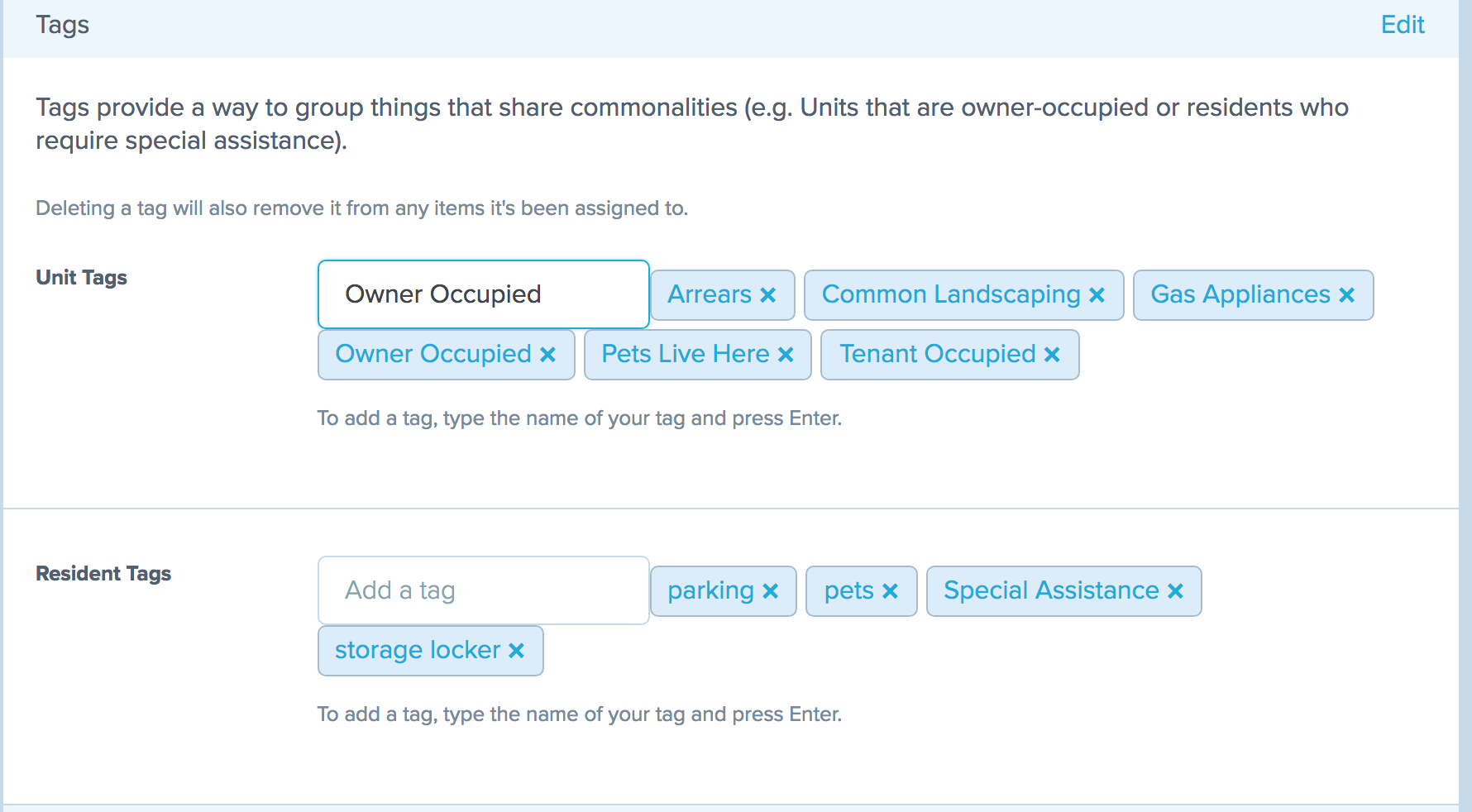 Modifying Role Visibility Settings
The role visibility controls help you to manage who can search for whom in the community. Specifically, they control which roles can find each other when browsing the people list or searching for people to add to a ticket or message thread.
Note: this does not make someone "invisible", nor does it apply to shared spaces such as the loop. If someone posts to the loop, everyone can see them. If someone is added to a thread, everyone in that thread can see them.
Please get in touch with Tribe Home customer support if there is a role you want to see added to any of these groups.
In order to modify the visibility of a specific role to other users follow the steps below
(1) Click on the Edit button shown beside that role
(2) By default all users in your community will be able to see other users, to make a specific role 'hidden' when a user with a different role is viewing the people list uncheck the checkboxes shown beside the role(s)
(3) Click the Save button