Updating an Amenity
Go to Amenities on the left menu
Select the amenity you'd like to update and click Edit.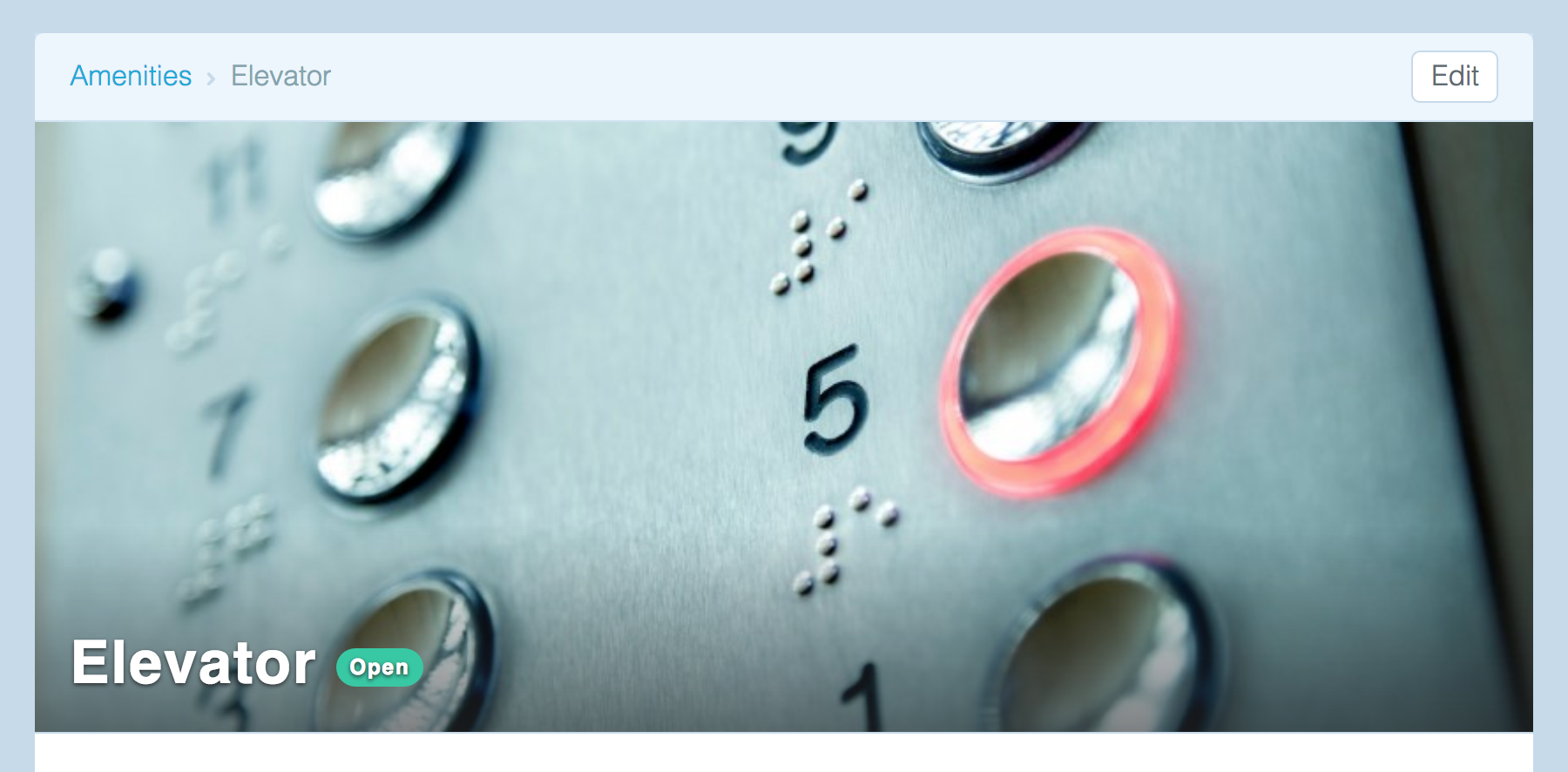 As an administrator, update the below fields:
Details Section
Amenity Name - (mandatory)
Location - (optional) Select the building and floor where the amenity is located. You can provide additional notes about the usage of amenities.
Image - Upload an image of the amenity
About - Enter your community's rules or guidelines regarding the use of the amenity.
Add a link to a website - (Optional) A call to action button can be used to redirect users to external or internal URL.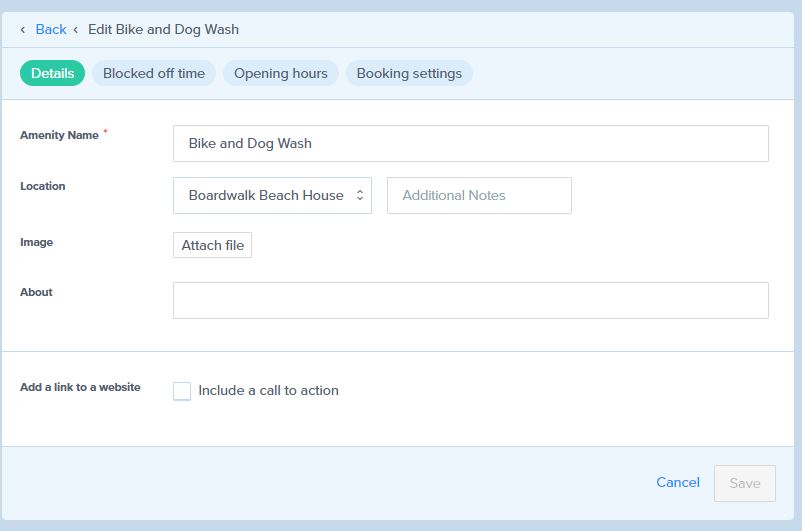 Blocked Off Time Section
To restrict community members from scheduling that exact time, utilize the block off time option to block off hours for routine or one-time servicing or maintenance.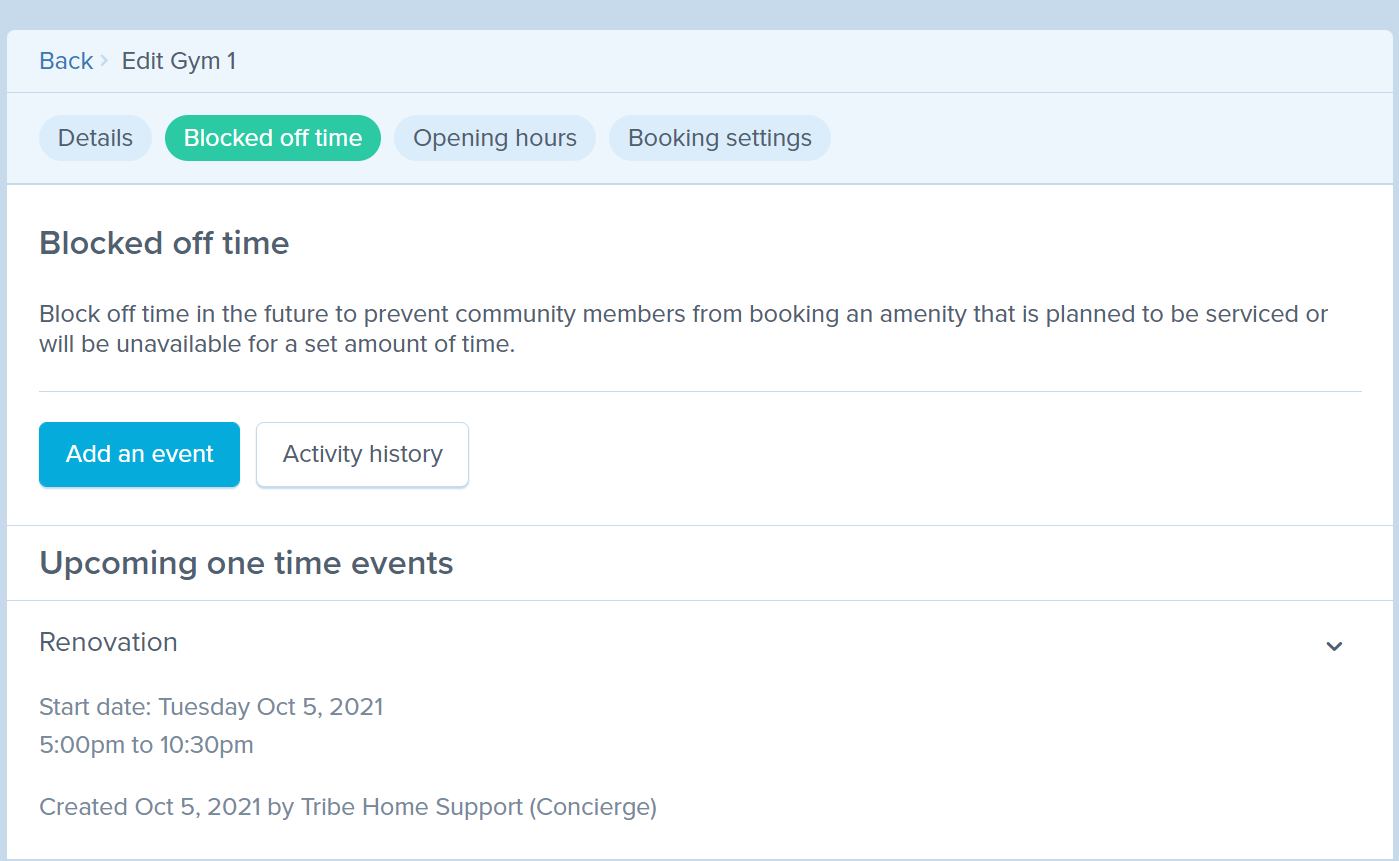 How to add 'Blocked Off' Time
1. click the add an event button
2. Enter the name the of event
3. Set the occurrence (daily, weekly or one-time),
4. Select the date, start time, and duration of the event.
5. Click on the "add event" button when done, for daily or weekly recurring events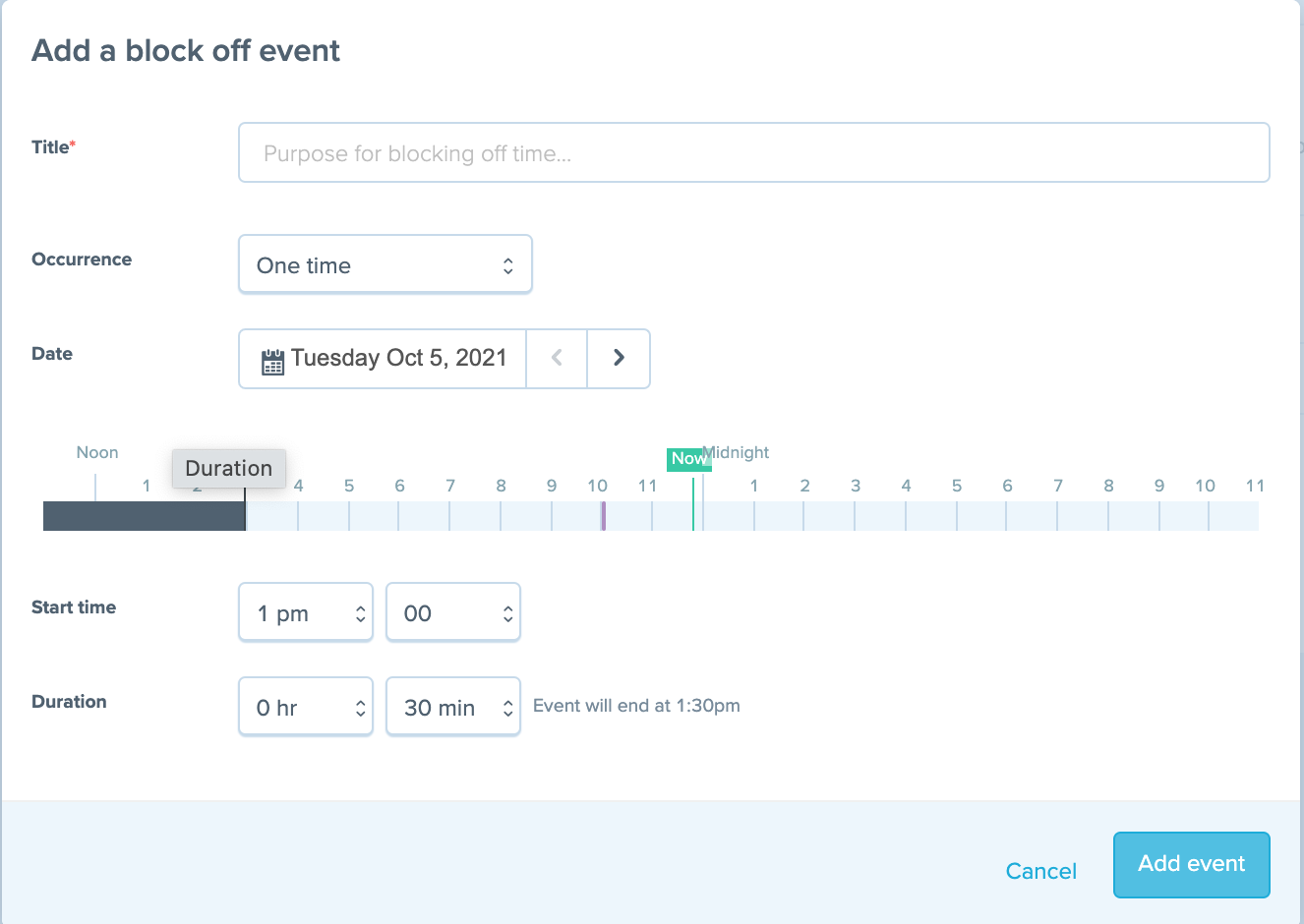 How to Delete 'Blocked Off' Time
1.) Click on the amenity you blocked time off from
2.) Click on the 'Blocked Off Time' tab.
3.) Scroll down, and click on the downwards arrow, there should be a drop-down option that says 'Delete'
4.) Click on Delete to remove the Blocked off time.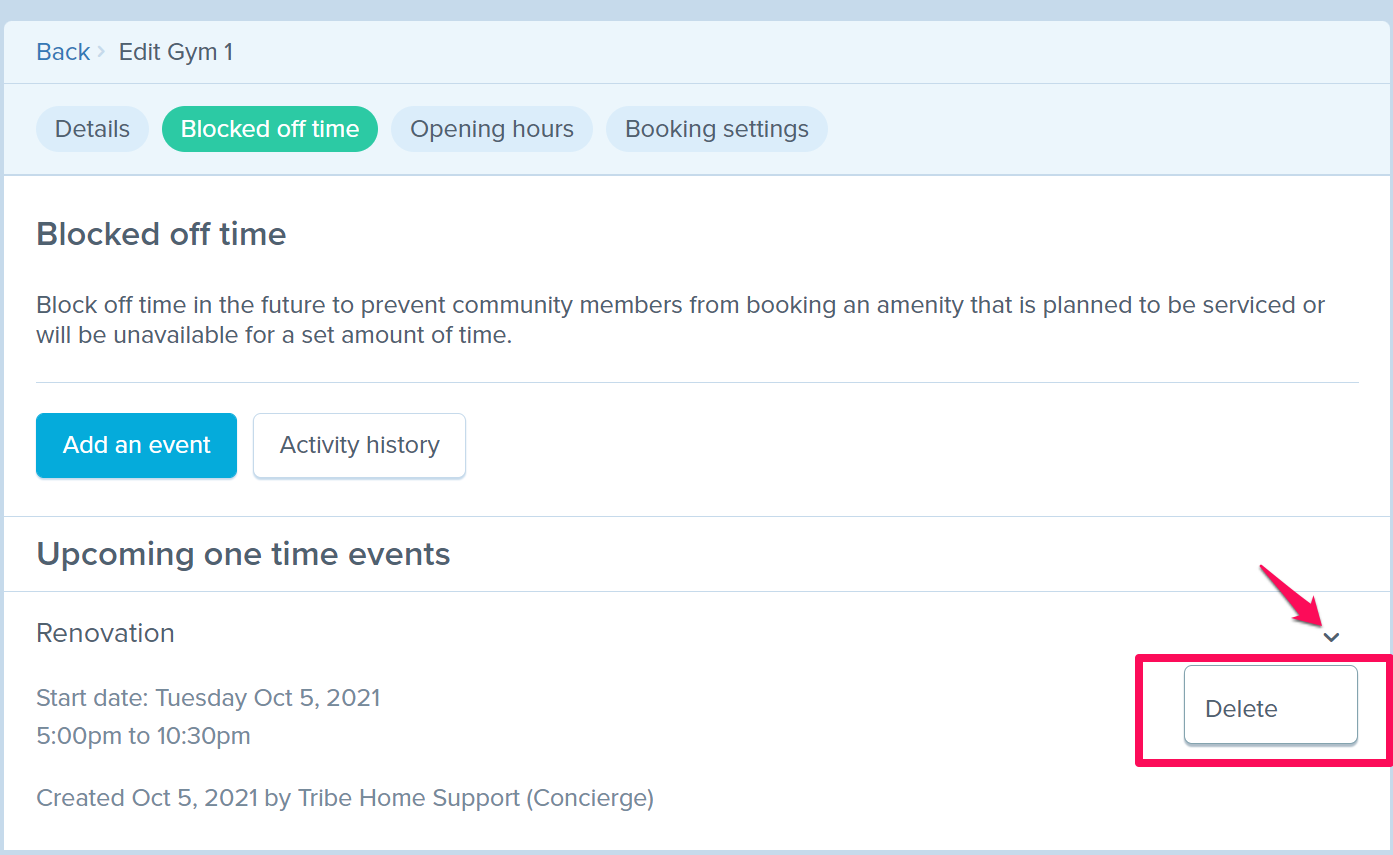 Activity History
Click here to view the history of all events you booked time off for :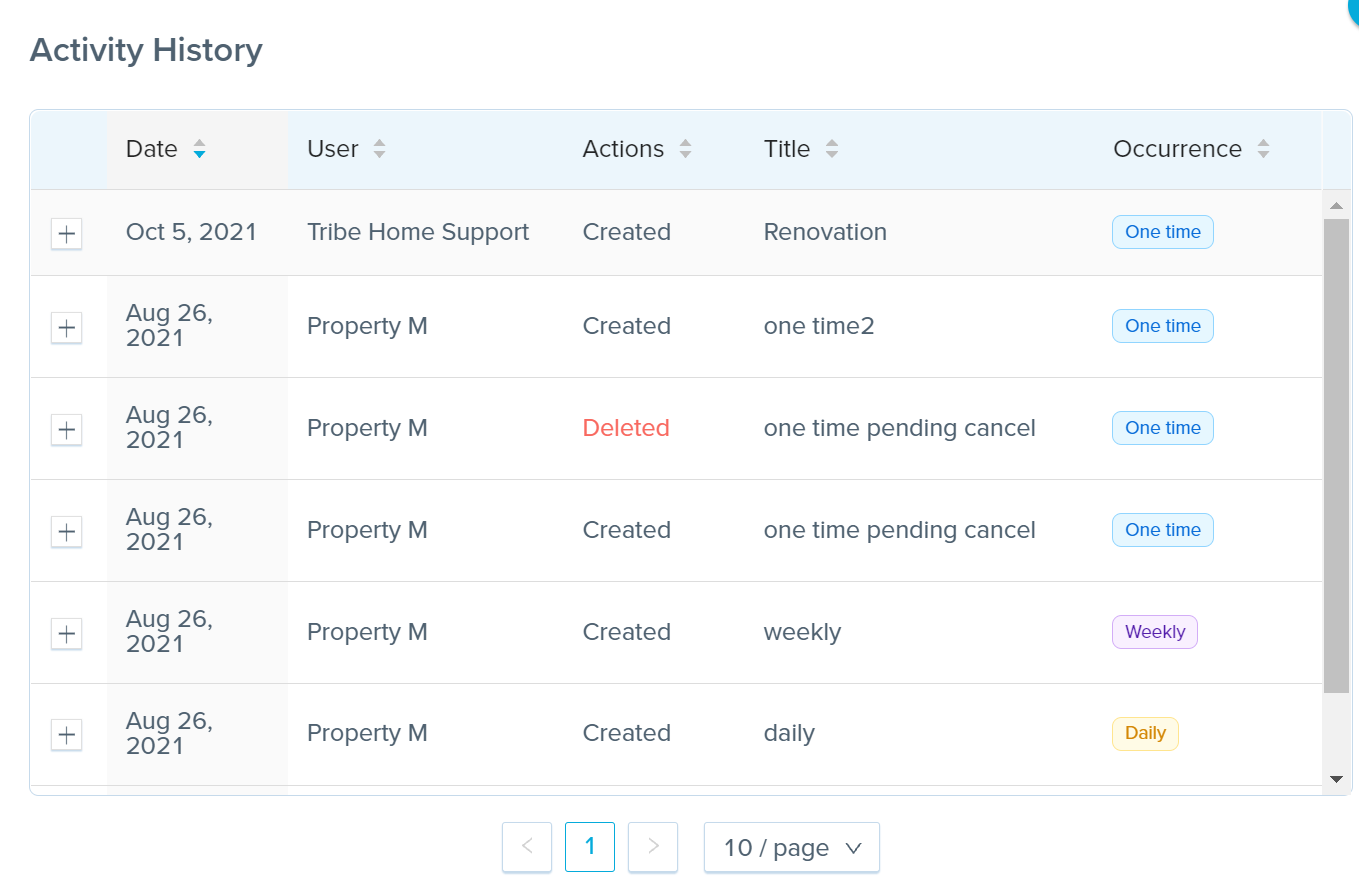 Opening Hours Section
Set the hours per day the amenity is available for use. If open 24/7 check the This amenity is always open check box.
Check Closed if the amenity is not open at all on a particular day.
Click on Save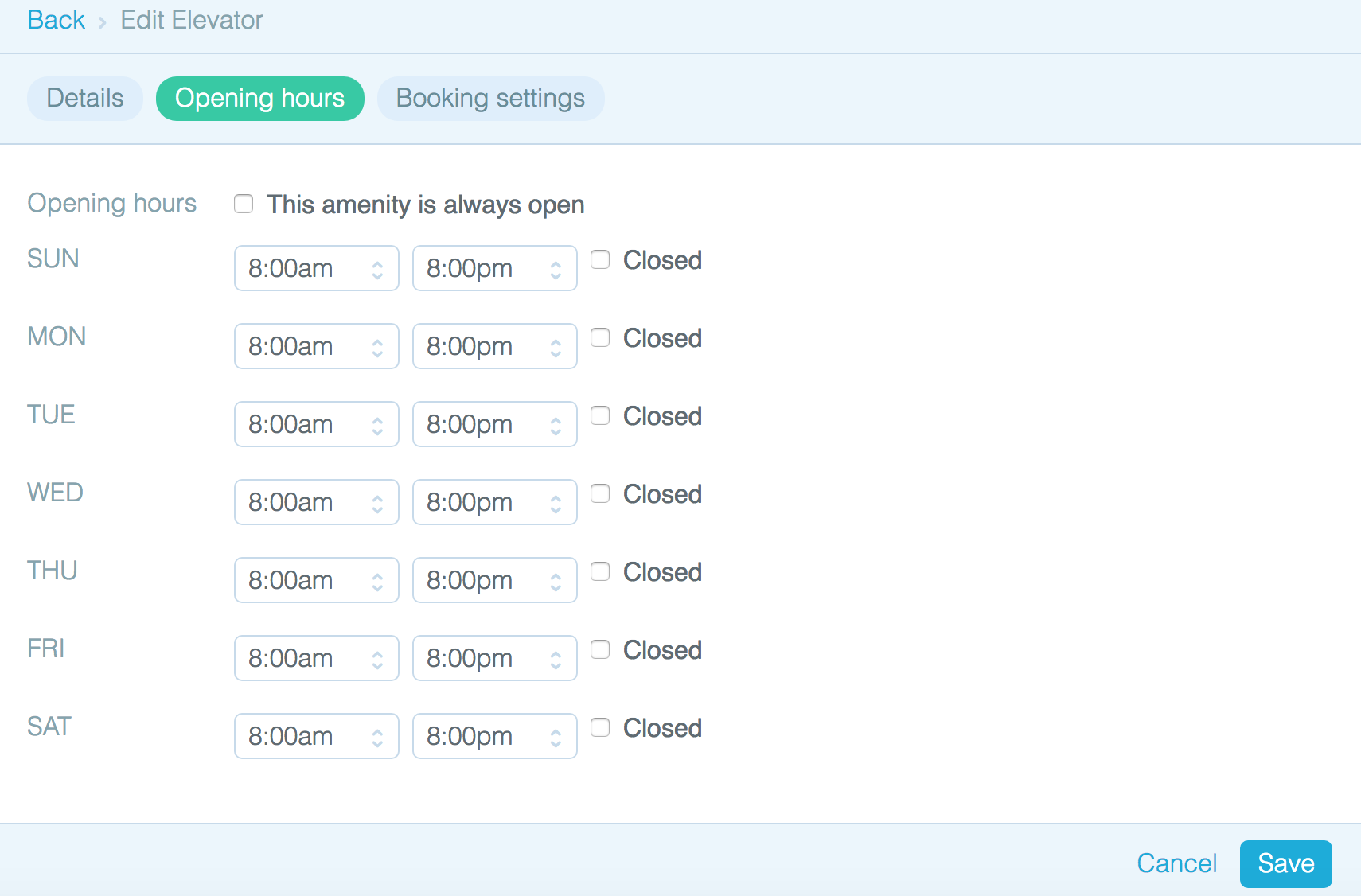 Booking Settings Section
Bookings - Check the box -This amenity is bookable and if this amenity requires a community administrator's approval for booking
Default Assignee is the community admin responsible for managing the amenities' booking.
The assignee is notified via email when a booking for the amenity has been made. The community admin can then approve or deny the booking through the Help Desk section.
For communities with multiple buildings, the Accessible buildings feature can be used to only allow residents of a specific building(s) to view/book an amenity.
Provide any special instructions or information to be requested during the booking process.
Attach a downloadable attachment such as a amenity checklist or terms of use document. The requestor will be presented with an option to download the form during the booking process.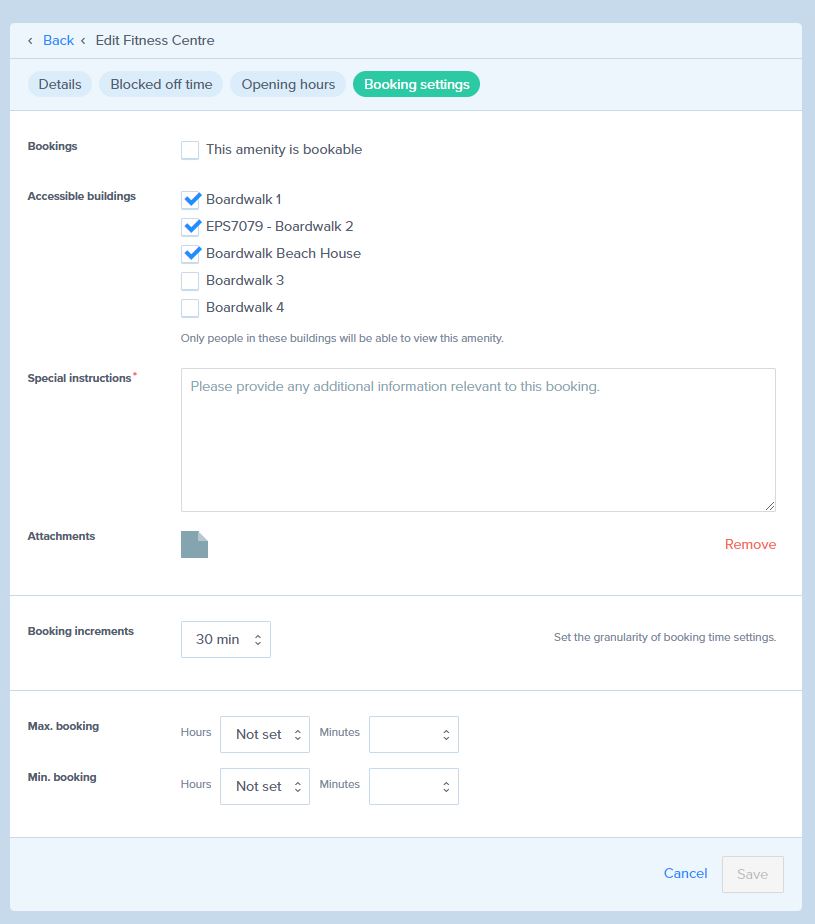 Booking Increments: Sets the amount of time that can be booked between min and max times
Max. booking: The maximum time allowed to book an amenity
Min. booking: The minimum time allowed to book an amenity
The example below will allow users to book in 15-minute increments for up to 1 hour.
Click Save


Ticket/Request Status
The ticket or request will automatically go to the archive once it has been approved or denied. You can find all the archived tickets in the "archive" section or by applying the filters as shown in the screenshot below