When your community joins Tribe Home, we work with your Community Administrator to ensure residents in the building receive an invite to join the platform.
Note: If you have not received an invitation you can also create a request for your community administrator to send an invitation to you by following the instructions in following article: Create Request to Join.
You will need an active email account to receive your invite.
Below is an example of what you can expect when receiving an invitation.
Note: The subject of the invitation should be "[Your first name] - [Your Community Name] Tribe Home invitation"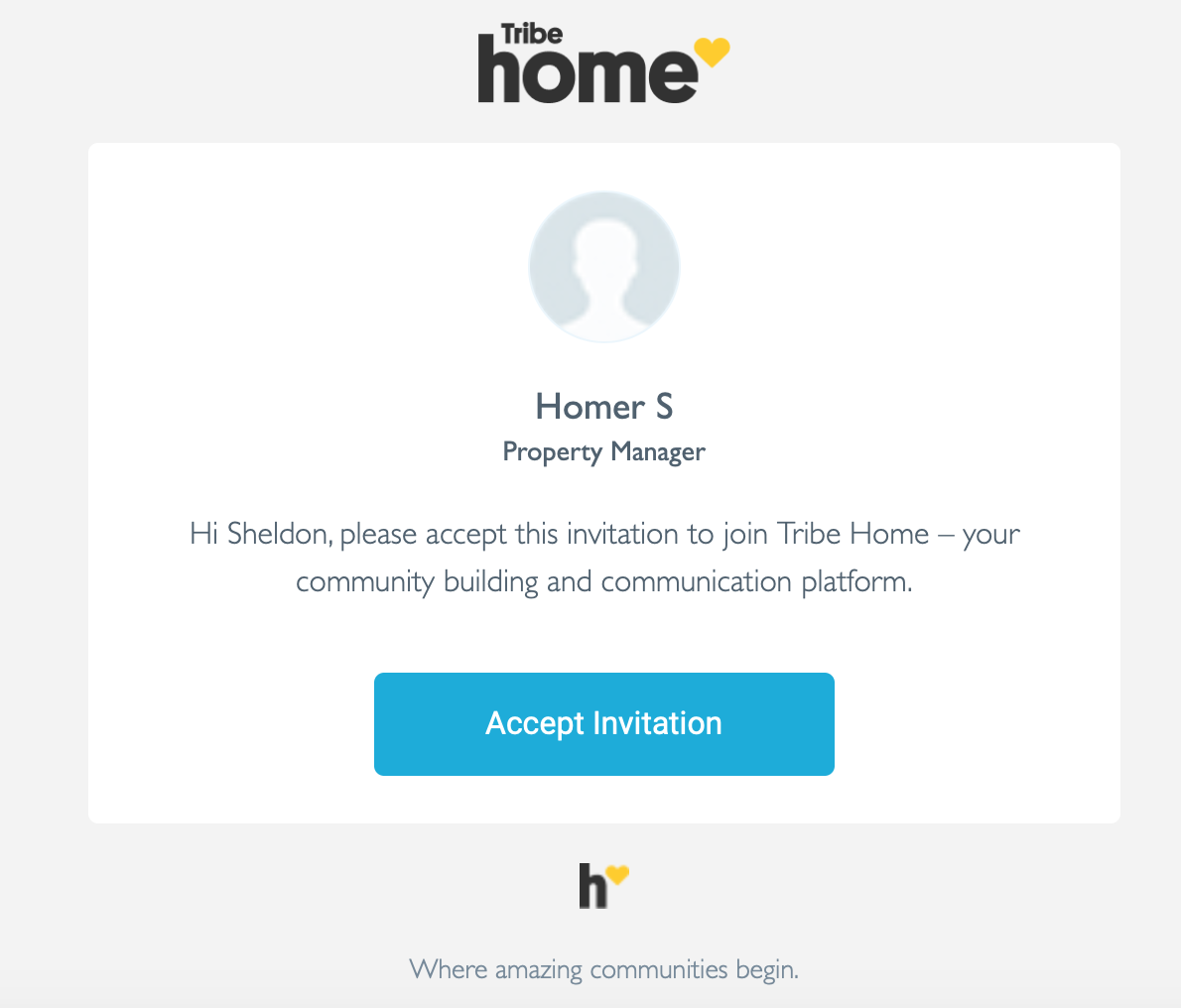 After clicking 'Accept Invitation' you will be directed to browser window where you simply enter a password 8 characters or longer and then press the 'Enter Community' button to finish the setup process.