Administrator vs. Resident View of Member Profiles
Residents such as owners, tenants, and occupants are limited with what details they can see on other users' profiles.
An owner is someone who is on the property title
A tenant is someone who is in a residential tenancy
An occupant is a resident who may be friends or family
The owner/tenant/occupant role is restricted to Resident to protect the personal information of the individual users in your Tribe Home community.
Community administrators can see view additional information of all the people connected to the Tribe Home community. For example, community administrators can see people that have been invited but have not registered, while residents cannot see these people. Community administrators can also see the legal name of a user while residents will only see the display name of that user.
See below for an example of what a community administrator can see vs. a resident.
Administrator View
Resident View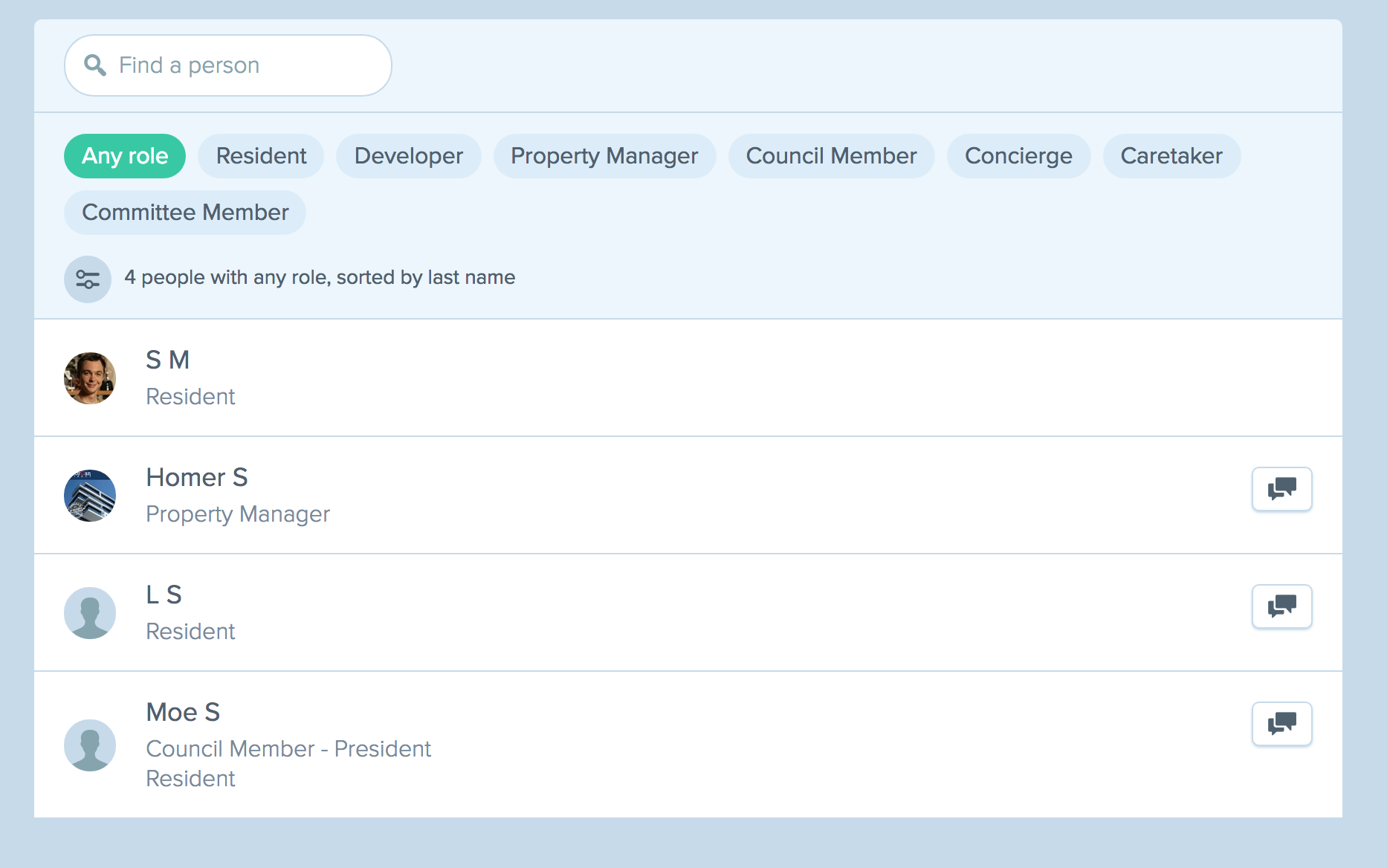 Role & Permissions Settings
Tribe Home offers different permissions to registered users depending on their role in the community.
Administrative roles include Council Members, Property Managers and Developers.
Other roles like Owner, Tenant and Occupant have restricted access.
If there is a role you would like added or removed, please contact Tribe Home customer support (support@tribehome.com)
| | | |
| --- | --- | --- |
| Role Type | Description | Admin? |
| Owner | Person or party listed on title of unit | No |
| Tenant | Person or party listed on tenancy agreement with Owner | No |
| Occupant | Person living in a unit, is neither an owner or tenant | No |
| Council Member | Person who sits on the community's board or HOA | Yes |
| Caretaker | Person responsible for repair and maintenance of common property | No |
| Committee Member | Person appointed by the council to perform some service or function for the community (e.g. Committee Member - Landscaping) | No |
| Property Manager | Role used by strata managers who are hired to assist council in managing community | Yes |