The Loop is the central community forum to post important building information. To create a post, click on The Loop from the sidebar: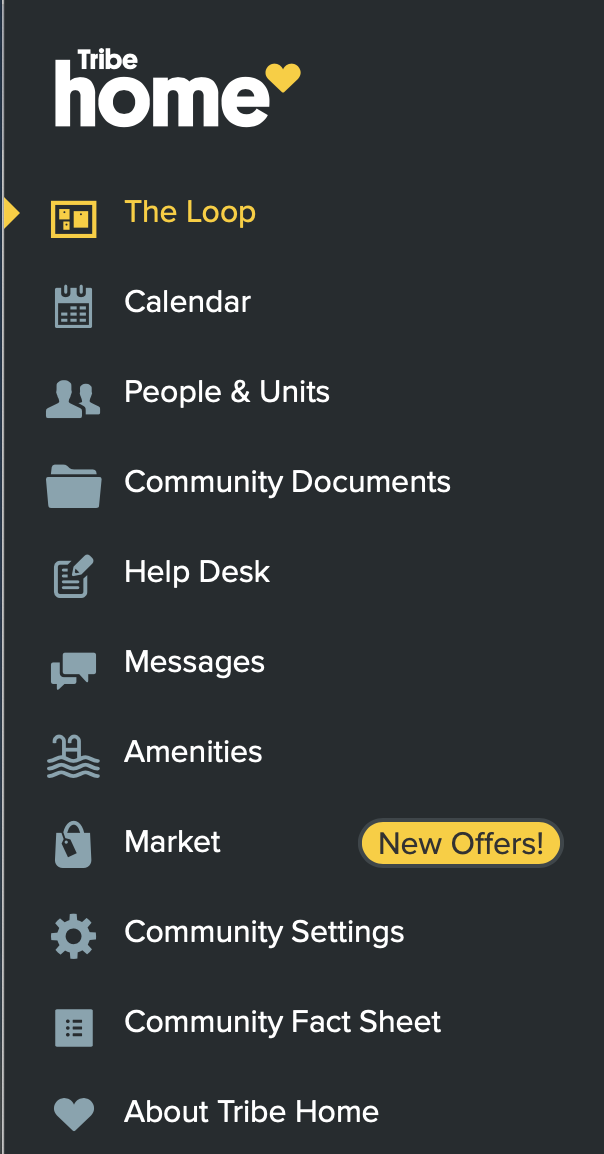 Click on Share something with your community to expand the settings:

Here, you are offered two different options to post:
Loop Post [If you are a member of the Board/Council, please choose this option].

A Loop Post will identify the display name of the poster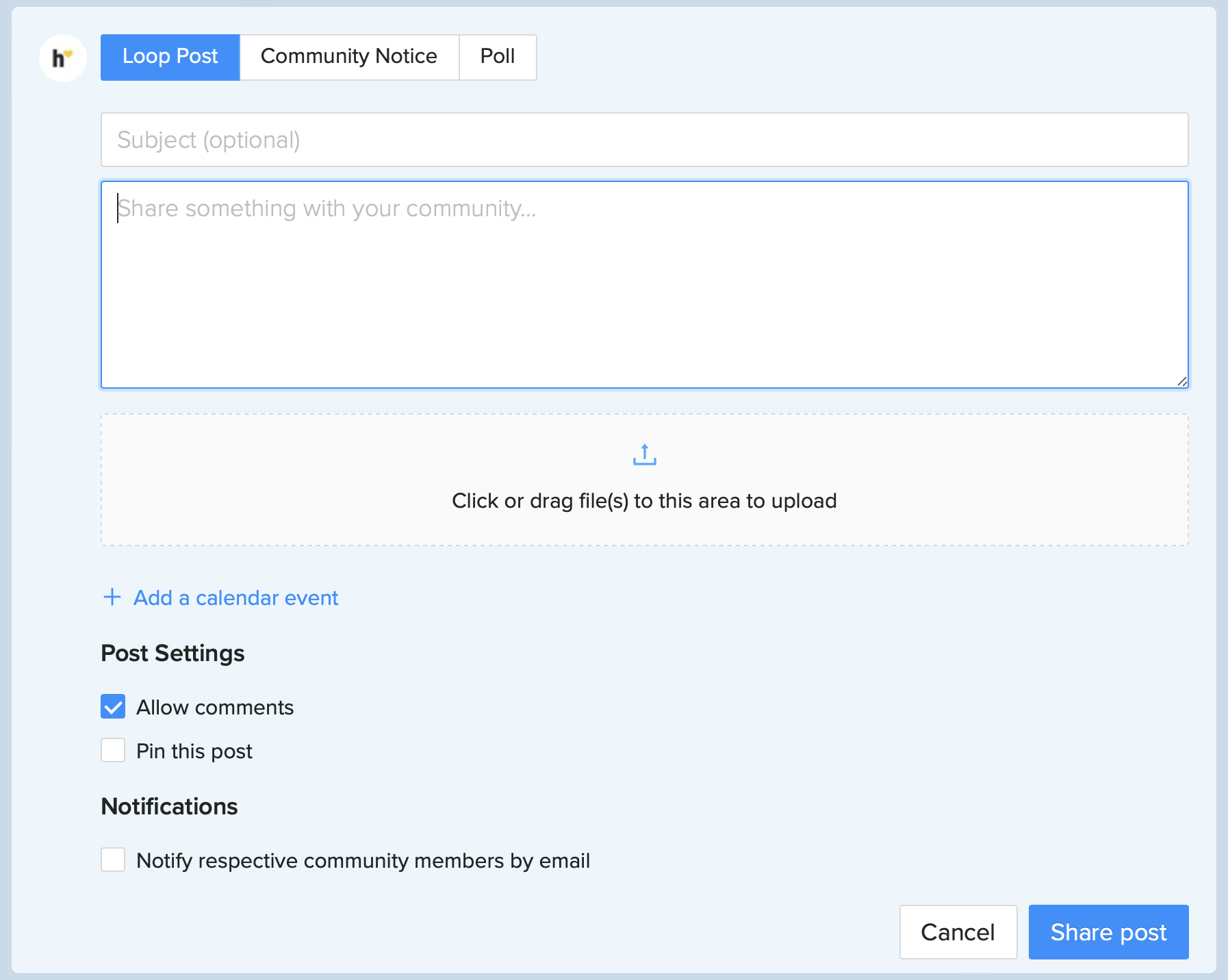 Enter a Subject line
Enter the

body of the message

Add an attachment (optional)
Add a calendar event to add an event to the Calendar in the side bar
Select Allow Comments
Select Pin this post if you wish for this notice to remain at the top of the loop above all non-pinned posts, This ensures that it will be viewed first whenever someone views the loop
Select Notify respective community members by email if you would like to notify registered Community Members of the Loop Post.
2. Community Notice
You'll notice the community notice option background is a different color however it lists most of the same options. There are two differences:
a) The name of the poster will not be identified
b) Notify respective community members by email cannot be unchecked.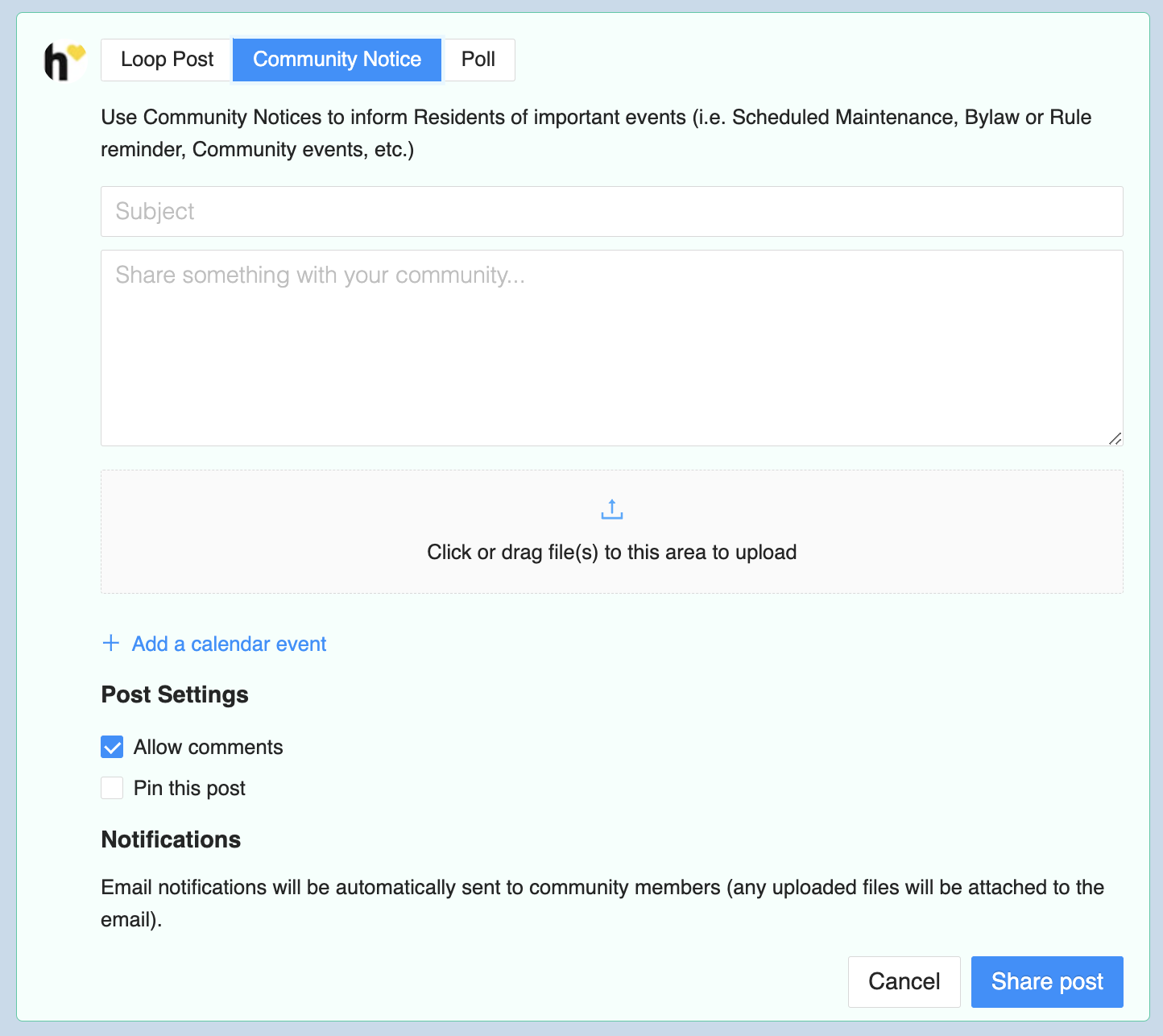 Posts can be seen by all registered Community Members. Please ensure your post is not in violation of the Community Guidelines.


Residents do not have the ability to send an email notification when they post to the Loop. This is to prevent excessive email notifications.

Only registered users will receive an email notifications