For Tribe Home communities set up with this feature, My Home allows you to store appliance data in Tribe Home.
To get started:
1. Click on My Home in the left side bar: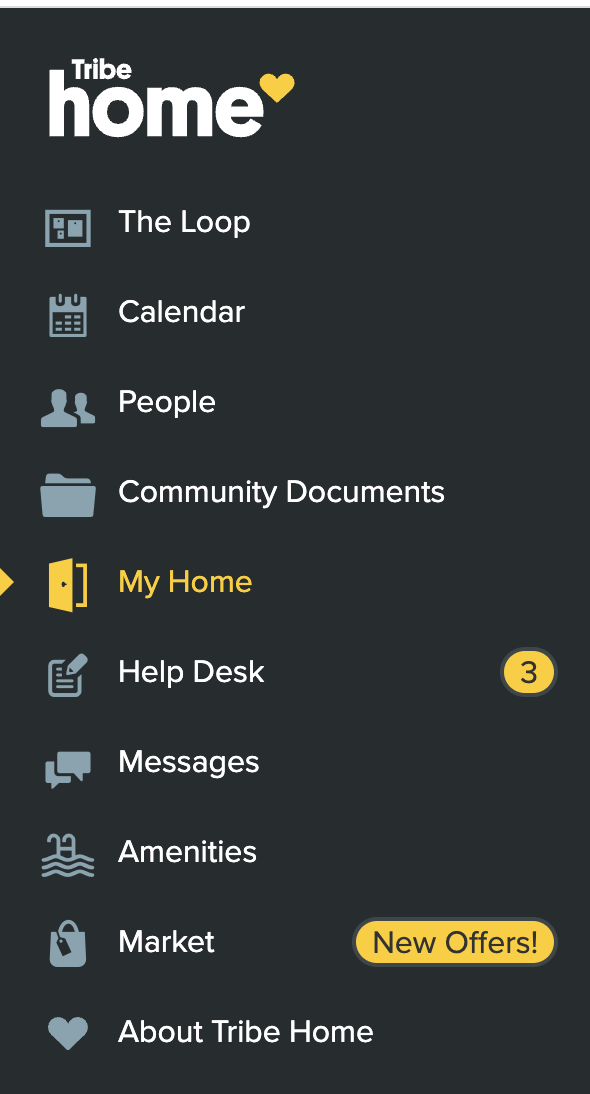 2. Click on Assets in the top menu bar.

3. Click on Add an asset

4. Fill out the pertinent information about your asset. You can upload a file (receipt or user manual)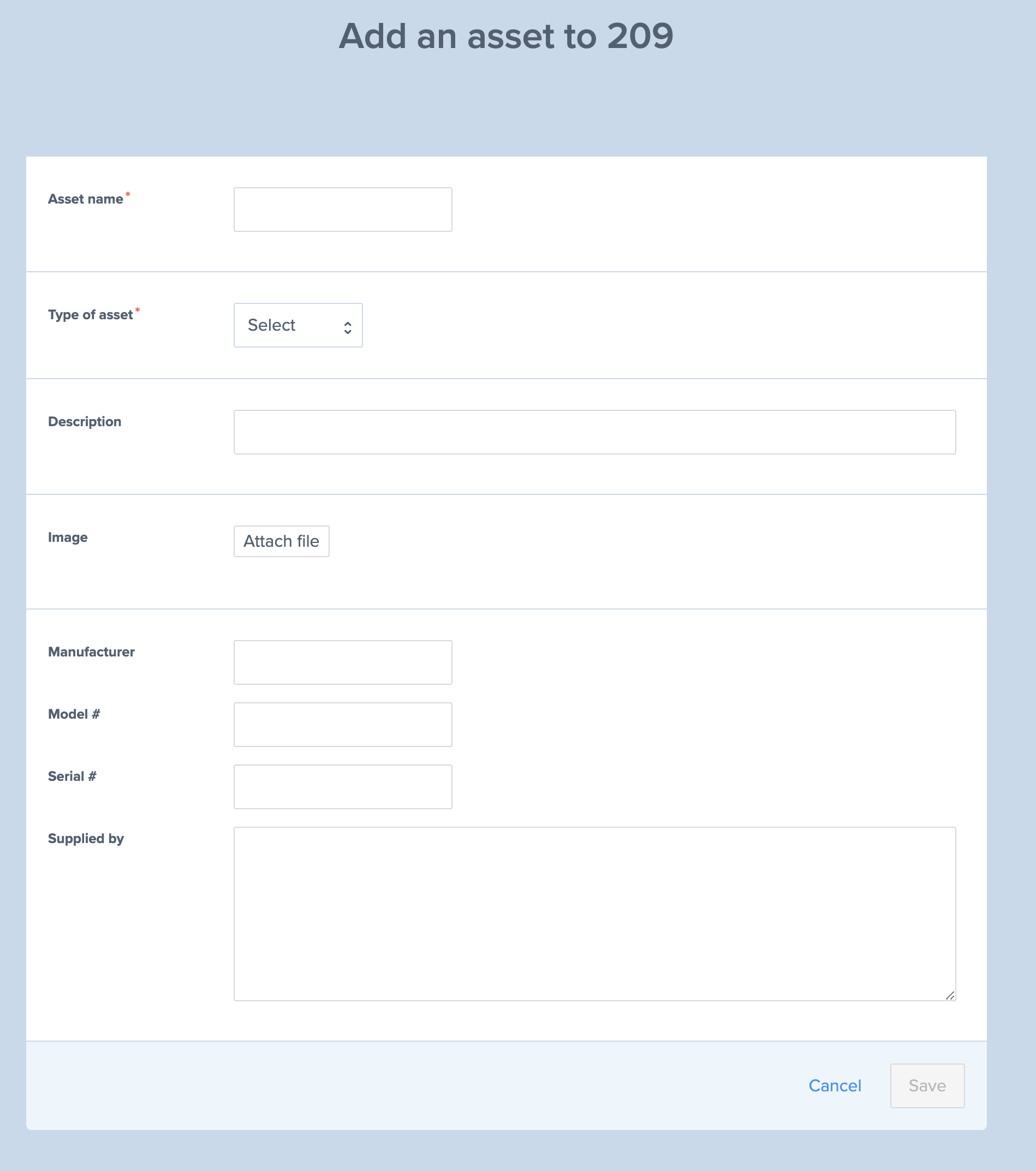 5. Click Save when finished.
If you need to edit the information, you can click on the asset and click Edit in the top right corner.
You can also delete assets you have added to Tribe Home by clicking on Delete at the bottom of the edit screen.