You can manage a Loop message after you've posted it.
Please click on The Loop from the sidebar: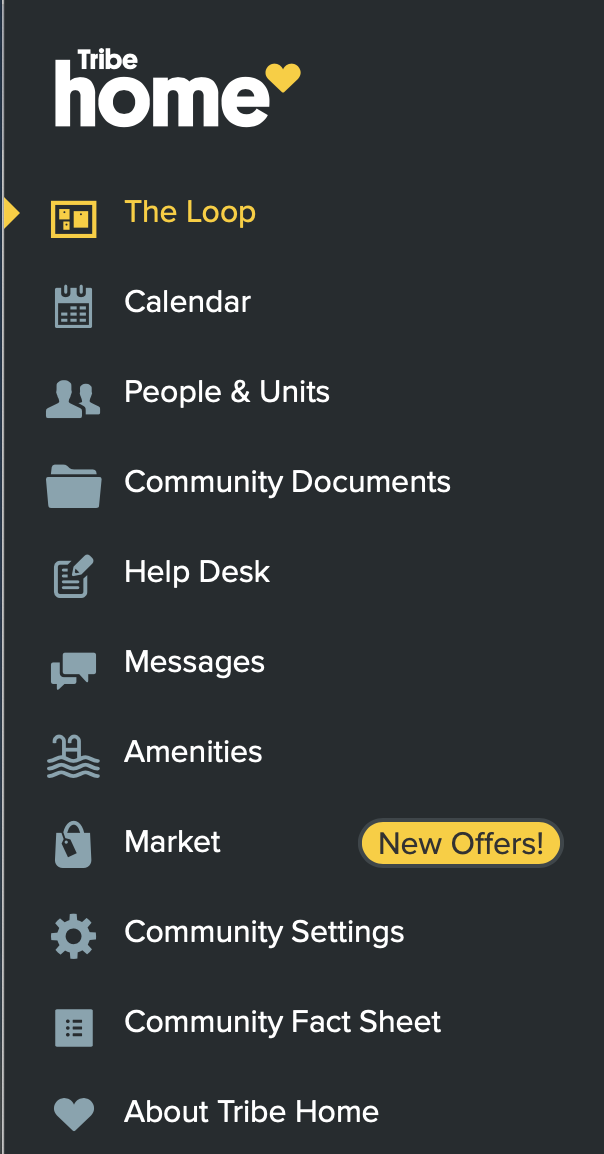 Locate the post you wish to review and click on the three dots on the top right corner to display the settings:

Unpin - You can unpin your "pinned" post here, or "pin" your "unpinned" post for higher visibility in your community.
*The menu within the three dots lists detail page is the only place where posts can be pinned or unpinned after they are posted.
Disable Comments - You can choose to either close or allow comments on your post depending on how you set it when you first posted your message.
Copy Link to Post - Share a link to your post for quick access from other residents. Select if you want to delete your post. Please note that residents can only delete their own posts and nobody else's.
Report - If a post is inappropriate or does not meet the communities guidelines, etc. Residents can report a loop post to the community administrator(s) assigned Loop Post ticket in the Help Desk. This creates a ticket for the assigned community administrators to review.
*The Community Administrators have the ability to delete other users' posts if they deem it necessary.
Follow a Post - Click the "BELL" to follow a post. The "BELL" will be black when you are following a post. The "BELL" will be white when you are not following a post. You can follow and unfollows posts at any time.


Filtering Posts:
You can easily filter between the different types of Loop posts. This is useful when tracking down previous posts from administrators or your 'Followed' posts.
Click the filter button located just below Share something with your community field:

Select which post type you want to filter from the rest: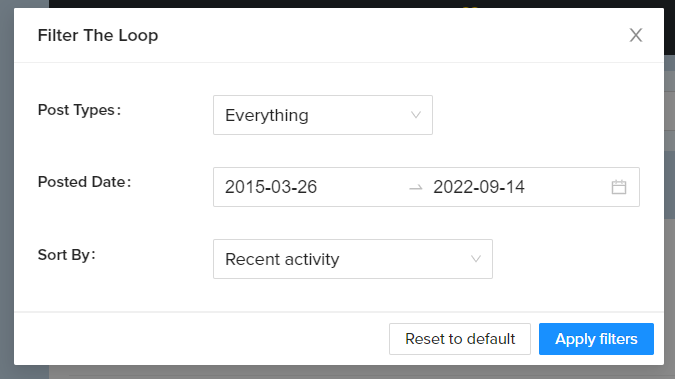 To view all posts, reset the filter by clicking the 'reset to default' button.

You have the option to filter posts by:
Everything

Loop Posts
Community Notices
Polls
Followed Posts