Tribe Home offers a messaging platform to send or receive one on one/group messages from other members of your community.
To view the messages section, please click on Messages in the left side bar: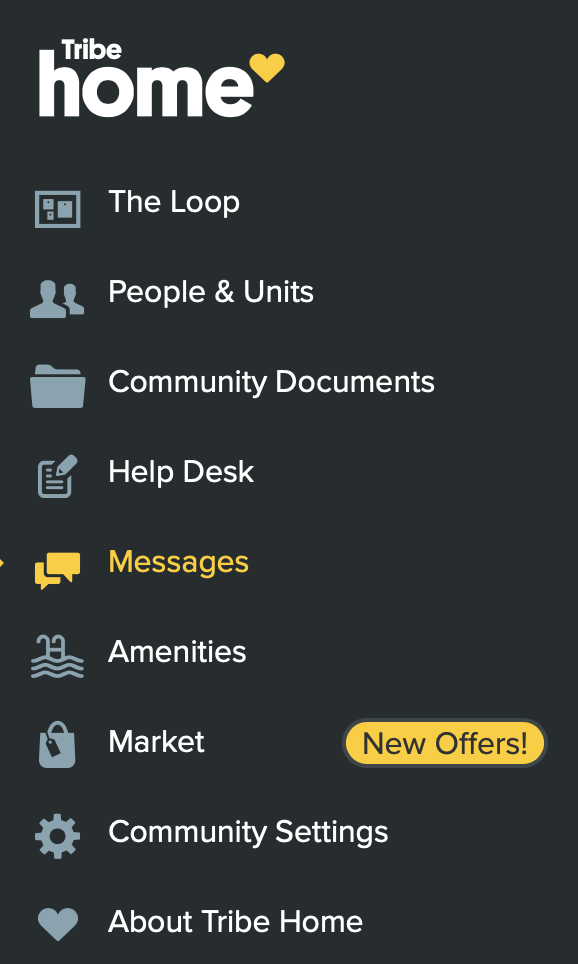 Here, you will see all messages you have been added to as a collaborator: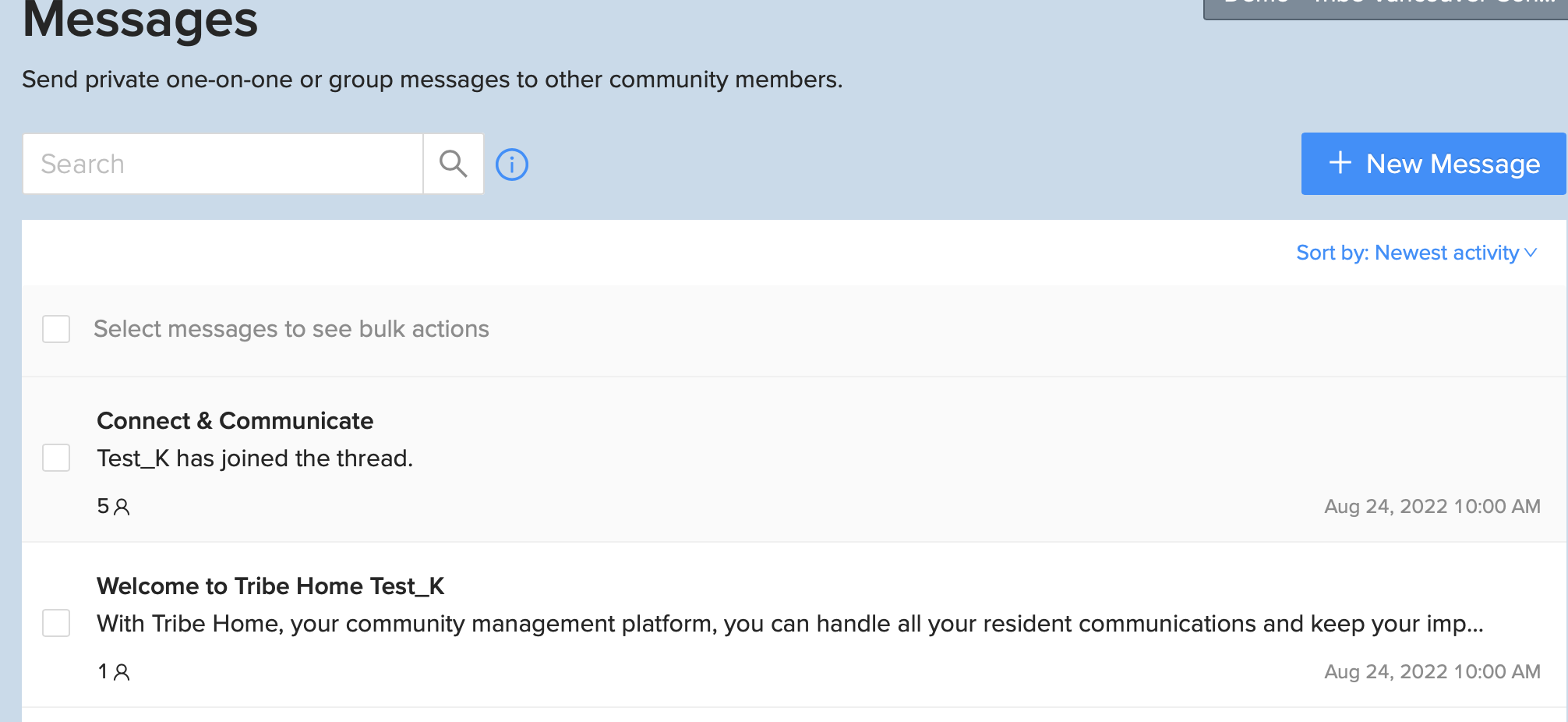 By selecting a message, the following information is displayed: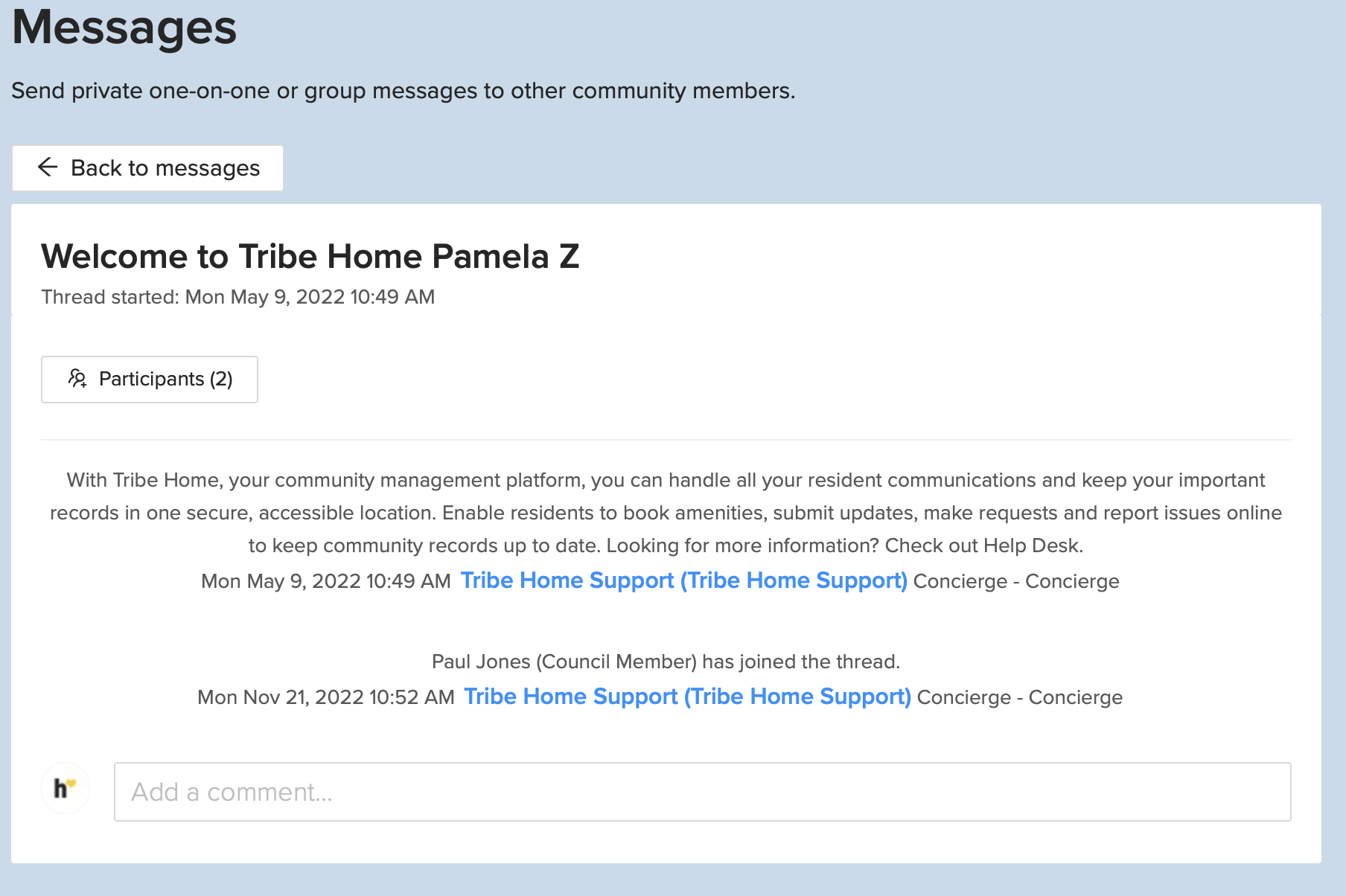 You can click on Participants to view the other people included in this private message.
Click on Add Participants to include new people to the thread (Note: all previous communications in the message thread will be visible to the newly added person).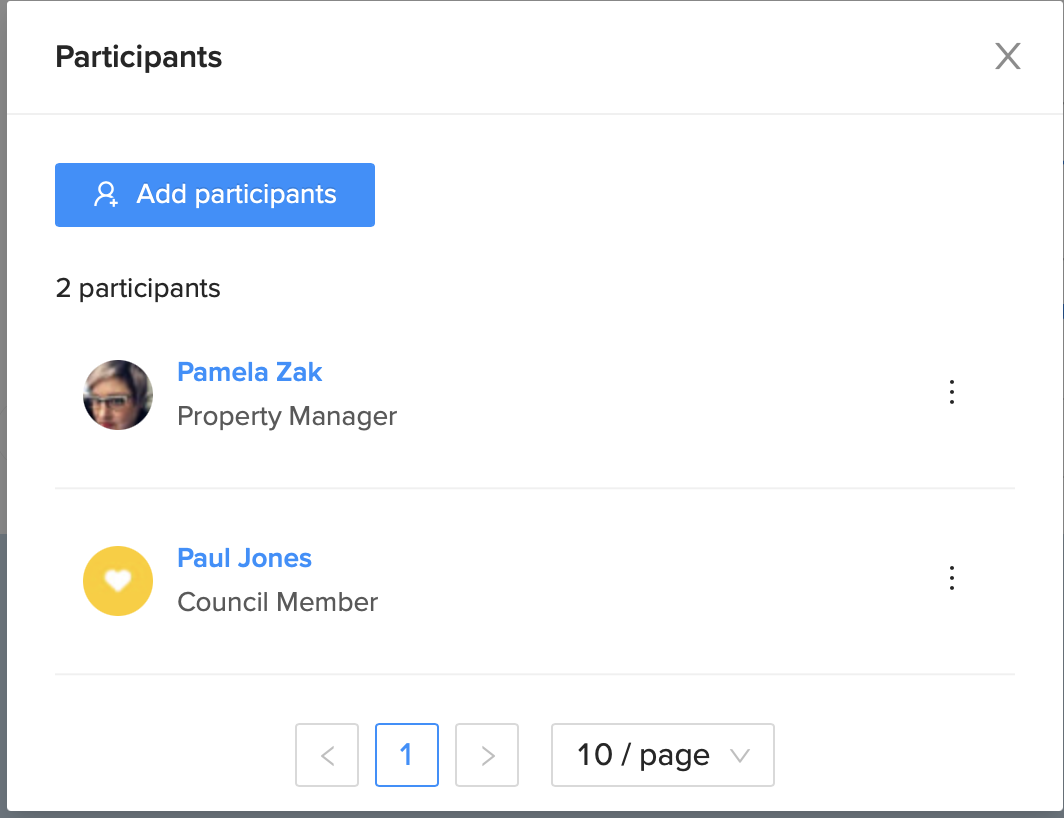 You can remove a participant of the message thread by clicking on the ellipses (3 dots) to display the Remove option as shown below:

The message will then no longer be available in the Messages section for that person's Tribe Home account.
Other Messages Features:
You can filter the messages by clicking on Sort by Newest activity and select Oldest Activity.
You can use the search bar to locate key words in messages
Things to note:
Archive/Delete functionality is currently not available at this time
Messages cannot be forwarded outside of the Tribe Home community