This button will help export the inspections-
The table will be exported as a CSV file.
The table will contain the data as presented on the screen.
Data that is hidden or filtered out in the overview table will not be exported.
Clicking on a number in the dashboard takes the user to the issue list with a filter executed to only show the issues corresponding to the number clicked on
Here are the steps to export the table:
Go to Home Pro Admin
Go to Overview
Dashboards containing counts of issues in all statuses that can be grouped by
4. If there are multiple buildings, you may choose the one you want the report for

5. Click on the blue button which says "Export table"
6. A small window will appear and click on "Export table"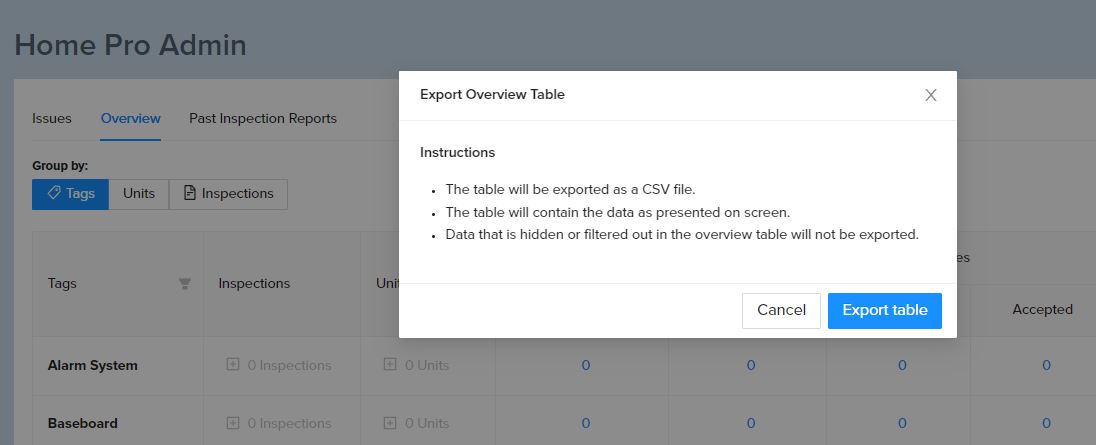 7. A CSV file will be downloaded to your system
NOTE:
Note that only Active tickets are counted (not Archived)
Note the statuses displayed & counted in the Dashboard are specific to the Community. Different Communities can have different statuses